By R "Ray" Wang on February 9, 2012
Catch my colleague Yvette Cameron's point of view here when published.  She covers Future of Work for Constellation Research, Inc. Oracle Plays Catch Up With Public Cloud Ambitions On February 9th, Oracle announced its intention to acquire Dublin, CA based Taleo for $1.9B.  Taleo is a cloud based talent management software provider with 5000 customers […]
Posted in Business, Featured Posts | Tagged acquisition, acquisitions, American Airlines, Apps Strategy, Bersin & Associates, best of breed, Blue Cross blue Shield, business performance management, business technology, Chief HR Officer, Chief People Officer, CIO, Cloud, Cloud Computing, cloud integration, Cloud options, Cloud Wars, CoIT, Conde'Nast, Constellation Research, Consumerization of IT, contract negotiations, contract strategy, Dell, deployment options, enterprise applications, enterprise apps, Enterprise apps strategy, Enterprise Business Apps Vendors, enterprise software, enterprise strategy, erp, future of work, hp, Hyatt, JP Morgan Chase, mergers, Mergers And Acquisitions, News Analysis, next gen, next gen apps, next generation, Next generation apps, NextGen, oracle, Oracle Fusion Apps, Oracle Public Cloud, PaaS, PeopleSoft, R "Ray" Wang;, rwang0, SaaS, saas bigots, SaaS offensive, SaaS strategies, software as a service, Starbucks, Starwood, Sutter Health, Taleo, Tesora, United, vendor strategy | 2 Responses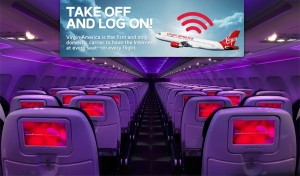 By David Dobrin on September 17, 2010
Eventually, even the most confident and seemingly unassailable empire can crumble into nothingness. If it can happen to Ozymandias and to American Airlines Flight 25, can it happen to SAP, Oracle, and Lawson?
Posted in Business, Featured Posts | Tagged American Airlines, enterprise software, Great Wall of China, Jetblue, Lawson, oracle, PeopleSoft, sap, Uncategorized, Virgin America, workday

By Vinnie Mirchandani on July 9, 2010
I was reading Fortune's 50 smartest people in tech and had to stop and check the cover a couple of times to make sure I had not picked up another of Time's consumery publications Fortune has for decades faithfully cataloged for us corporate business and its ups and downs through its various 500 listings. But […]
Posted in Trends & Concepts | Tagged American Airlines, apple, Facebook, Fortune 500, Fortune magazine, smartest people, technology, top lists

By Brian Sommer on July 9, 2010
Service organizations can have toxic qualities and some of these are indeed changeable. Positive attitudes can be transformative. If your service organization isn't all it should be, here is a very personal story and a review of a book that can change the business results your firm experiences.
Posted in Trends & Concepts | Tagged Airline, American Airlines, ea that cookie, hospital, Liz Jazwiec, services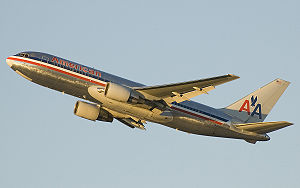 By Jason Busch on June 29, 2010
Image via Wikipedia For all you frequent fliers in the Spend Management audience — I'm sure there are a good many of you — this article from the Chicago Tribune this past weekend is one that you should not miss. In it, the authors describe how American Airlines is attempting to get pilots to agree […]
Posted in Business | Tagged American Airlines, Spend Management, Working capital | 1 Response