By Anshu Sharma on February 20, 2014
I come here to bury the WhatsApp conversation not to praise it. The Noble Om hath told you Zuck was ambitious. And grievously he is paying for it. Yes, $19 billion dollars. Yes, half a billion people use WhatsApp and its on its way to being the ne…
Posted in Business, Featured Posts | Tagged AOL, apple, Facebook, google, Paul Graham, WeChat, WhatsApp | 1 Response

By Anshu Sharma on February 10, 2014
The cost-cutting policy change at AOL intended to save a few million dollars a year (hey, free money to bottom-line) is yet another example of a failing human resources function in many companies. While there are many reasons to justify cutting corners in benefits to employees especially in an earnings-starved company like AOL, it was […]
Posted in Business, Featured Posts | Tagged 401(k), AOL, Human resources, tim armstrong | 2 Responses

By Phil Wainewright on December 17, 2012
Although the company is assured a place in Web history, Yahoo over the years has always seemed to have the role of reflecting conventional wisdom about the Web rather than changing people's perceptions of what's possible. No wonder Om Malik believes its glory days are over. Yahoo's first iteration, back in 1994, was as a […]
Posted in Business, Featured Posts | Tagged AOL, Facebook, google, Marissa Mayer, Yahoo

By Dennis Moore on June 24, 2012
Highlights of enterprise software and solutions news from the past two weeks. Oracle America sales head leaves after trashtalking Mark Hurd and HP online.  Larry buys Lanai.  Oracle wins nothing in lawsuit vs Google.  Oracle's results fail to impress. BTW, @larryellison still has just one tweet … Enterprise 2.0 Gets Down to Business (SAP) "I […]
Posted in Business | Tagged adobe, AOL, apple, Facebook, google, hadoop, HANA, hp, ibm, Informatica, Lanai, Linux, Mark Hurd, microsoft, news, Nokia, nVidia, opensource, oracle, salesforce.com, sap, workday, yammer

By Chris Selland on December 18, 2011
Came across this Tweet a few moments ago from my friend Leigh. content is a crappy business $AOL "@hblodget: There Is Something Fundamentally Wrong With AOL's Media Business read.bi/vPzhT4" — Leigh Drogen (@LDrogen) December 17, 2011 I was about to RT or write a snarky reply, but then I got thinking about Christopher Hitchens, especially after reading Christopher […]
Posted in Trends & Concepts | Tagged AOL, Christopher Hitchens, content, Huffington Post, Michael Arrington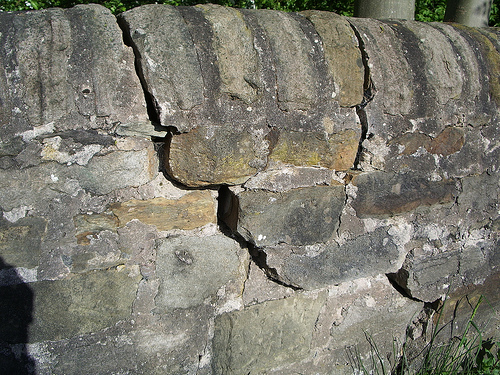 By Phil Wainewright on September 30, 2011
At next week's iPhone 5 launch, we'll marvel at Apple's leadership of the mobile Web. But early adoption of HTML5 and the lesson of history tells us iOS will soon be in decline.
Posted in Business, Featured Posts, Technology / Software | Tagged android, AOL, apple, iPad, iPhone, slideshare, walled garden

By Jeff Nolan on September 28, 2010
TechCrunch is being acquired by AOL . I'm sure you picked up something about this in your reading today… I met Mike many years ago when he started TechCrunch and it was evident that his particular genius was identifying a segment of the media ecosystem that was ripe for disruption. His single minded focus and […]
Posted in Business | Tagged AOL, blogging, media, Michael Arrington, TechCrunch, TechCrunch Disrupt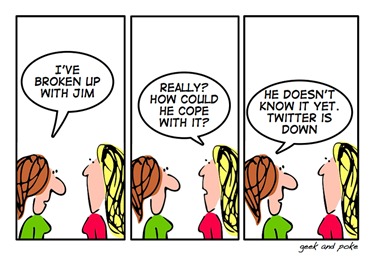 By Zoli Erdos on March 30, 2010
It used to be Yahoo, MSN or AOL chat. Then Skype took over – it is my default IM system now, despite it's obvious flaws. But nowadays the fastest way to reach most of my contacts is DM on Twitter.  That is if I can remember their Twitter account names. While @firstnamelastname has become a […]
Posted in Technology / Software | Tagged AOL, Instant messaging, MSN, skype, Twitter, Yahoo

By Chris Selland on February 14, 2010
Is Google Buzz just a Twitter wanna-be, or is it a key component of a much larger strategy to take on Facebook and own the infrastructure of the social web?
Posted in Business | Tagged AOL, Facebook, google, Google Buzz, Google Reader, Google Wave, Twitter, YouTube | 1 Response

By Jeff Nolan on November 19, 2009
AOL's strategy, the latest new one, is to shift away from being an ISP to being a "next generation publishing" entity. Without parsing what it means to be "next generation" when you are doing what Yahoo has been doing for years, this sounds like a reasonable strategy but the anchor that weighs it down is […]
Posted in Business, Featured Posts | Tagged AOL, Business, General Motors, layoffs, Time Warner, Yahoo