By Bob Warfield on May 10, 2010
I loved John Jantsch's book, "The Referral Engine".  Like the book jacket says, it's about teaching your business to market itself. It's funny, but I expected the book to be about something else from the title.  I guess I had visions of multi-level marketing when I heard the word "referral".   While the strategies and tactics the […]
Posted in Trends & Concepts | Tagged books, marketing, referral, referral engine, Seth Godin, small business | 3 Responses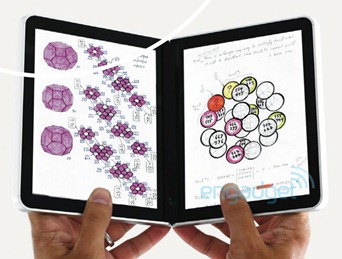 By Zoli Erdos on April 30, 2010
This is a sad "I've told you" moment, as I predicted the death of dual-screen tablets, be it the one by MSI or Microsoft's Courier, which has just been canceled.  Says Frank Shaw, Microsoft's VP of corporate communications: At any given time, across any of our business groups, there are new ideas being investigated, tested, […]
Posted in Trends & Concepts | Tagged apple, books, courier, design, innovation, iPad, microsoft, MSI, paradigm shift, Tablets, ui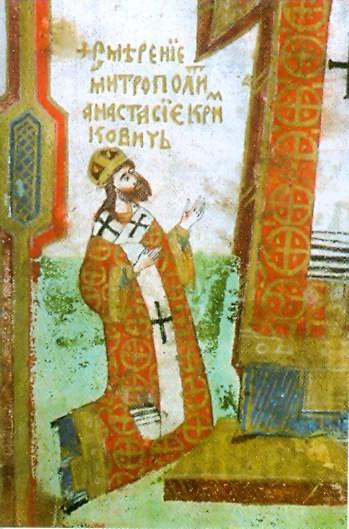 By James Governor on March 10, 2010
Back in 2004 I wrote post called The Death of Consumer Electronics. Wishful thinking of course. My central, hopeful, argument is that we're actually content creators, not consumers. What exactly do you consume when you take a digital photograph and post it on Flickr? Sure you can sit and watch a TV show or DVD, […]
Posted in Business, Featured Posts, Trends & Concepts | Tagged apple, books, digital, ebooks, harrypotter, macmillan, microsoft, Open source, publishing, Twitter | 3 Responses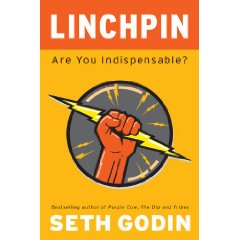 By Anshu Sharma on February 27, 2010
I am an avid fan of Warren Buffett letters, and today is my lucky day because we have a new annual letter. And it comes with not just the update for the year but for the benefit of the new shareholders (due to partial stock deal in acquiring the Rail c…
Posted in Trends & Concepts | Tagged Berkshire, books, Business, Linchpin, Management, Seth Godin, Warren Buffett

By Vinnie Mirchandani on February 5, 2010
In the on-going battle between published content and distribution that Larry Dignan summarizes well at ZDNet I should, as a blogger and the fact that I have a book coming out, be unabashedly on the side of content. But I find myself conflicted. Conflicted because one of the people I interviewed for the book sent […]
Posted in Trends & Concepts | Tagged Amazon, book publishing, books, ebooks, Industry Commentary, TechRepublic

By Jeff Nolan on January 20, 2010
I have 12 copies of a new book, in fact I don't even think it's available thru Amazon yet, Blogging to Drive Business. The name makes it pretty obvious what it's about, so all I will add is that I read it and thought it was pretty good, very actionable stuff.
I used to do these […]
Posted in Trends & Concepts | Tagged blogging, books, charity, giveaway

By Brian Sommer on January 17, 2010
Could your service firm be better? Are there processes that need some help? Here's a review of new book on CMMI for Services.
Posted in Trends & Concepts | Tagged books, Business Services, Capability Maturity Model Integration, CMMI, Current Affairs, Notable Research, Professional Services, Service Providers
By Craig Cmehil on September 18, 2009
Warning: Audio download may not be complete, video replay is complete!
Today's show was about writing books, books written, pressure, stress and of course the upcoming SAP TechEd 2009 events!
Talking Points
Happy Birthday Mom
Homecamp site relaunch
AccMan woes
RIA Hacker Night
Books
Existing Books
New Book
Video Replay
Posted in Trends & Concepts | Tagged balance, books, Episodes, life, sap, sapteched09, writing