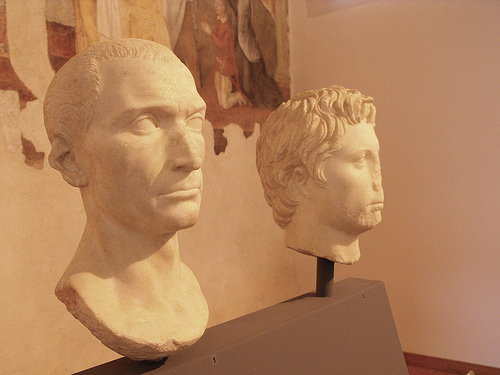 By Dennis Moore on September 5, 2011
July and August Enterprise Software and Solutions news. Headlines and excerpts follow below, but here are some of the highlights of the months of July and August: Apple became the world's most valuable company, but Steve Jobs resigned due to health issues. Meanwhile, Google bought Motorola's cell phone business. Salesforce.com promoted its message of Cloud, […]
Posted in Business, Technology / Software | Tagged Amazon, Amazon.com, apple, BigData, CA, Cloud, Cloud Computing, google, hadoop, hp, Infor, Informatica, Kraig Swensrud, microsoft, mobile, Mozilla, oracle, salesforce.com, sap, SAP AG, Social, Social Enterprise, Steve Jobs, workday, Yahoo | 4 Responses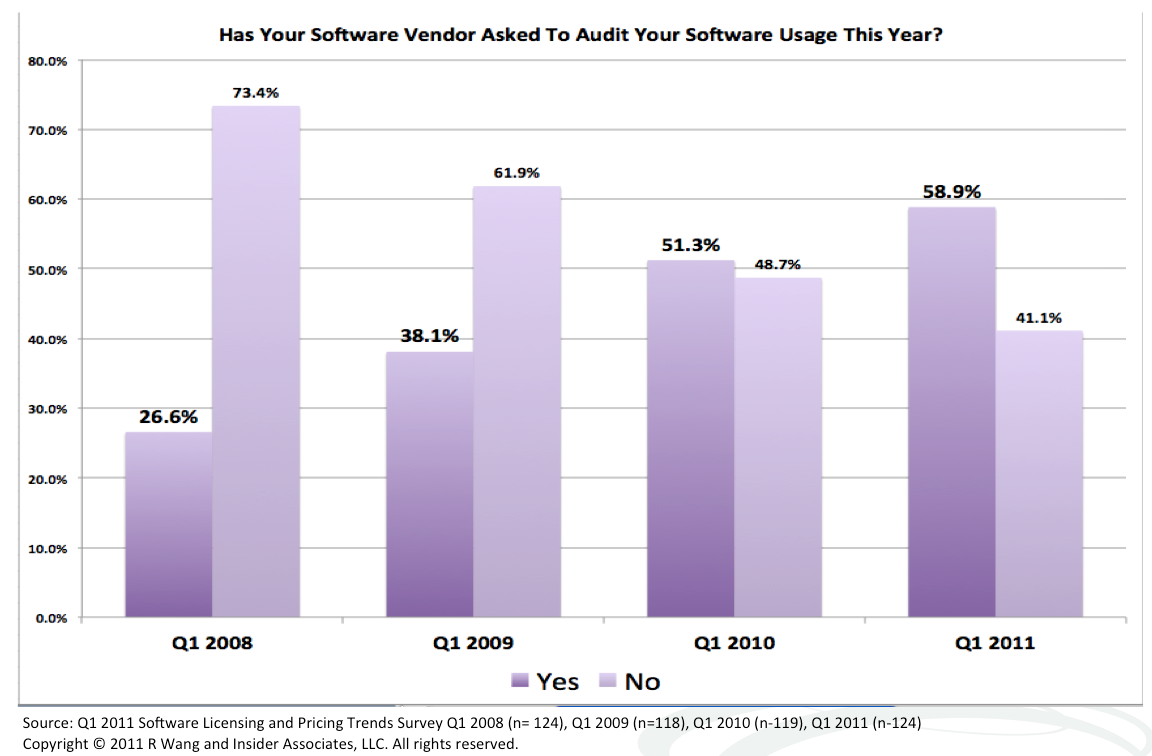 By R "Ray" Wang on April 19, 2011
Organizations Report Increase In Software Licensing Audits Across the board, the largest complaints about software vendors and their business practices have come from increasingly aggressive software auditing practices.  Once thought to be a small possibility, the software vendors now wield this big stick to drive up sales and of course ensure compliance.  Given the 32 […]
Posted in Business, Featured Posts | Tagged Apps Strategy, best practices, CA, CIO, contract negotiations, contract strategy, enterprise applications, enterprise apps, Enterprise apps strategy, enterprise software, Enterprise Software Licensee Bill of Rights, enterprise strategy, Epicor, hp, ibm, Infor, Intuit, Lawson, license fees, license management, license policy, license returns, microsoft, oracle, procurement, QAD, R "Ray" Wang;, R "Ray" Wang;, rwang0, Sage, sap, software licensing, software licesing and pricing, software mainteance, software maintenance, software ownership, software ownership lifecycle, software pricing, Sunguard, vendor management, vendor strategy | 1 Response

By R "Ray" Wang on November 19, 2010
The super majority (26 of 27) of publicly traded software vendors in the Software Insider Index® delivered turnaround stories for Q3 Cy 2010 year-over-year (YoY) performance.  SaaS vendors and middleware vendors led the charge with solid double digit gains against tough comps.  Performance of on-premises apps vendors reflected the easy comps from a dismal 2009 […]
Posted in Business, Featured Posts | Tagged 2010, Amdocs, Ariba, Blackboard, CA, CA Technologies, Computer Associates, Concur, Deltek, enterprise applications, enterprise apps, Enterprise Business Apps, Enterprise Business Apps Vendors, enterprise software, Epicor, IFS, IFS North America, Informatica, JDA Software, Kenexa, Lawson, Manhattan Associates, netsuite, Pervasive Software, Progress Software, QAD, Quarterly Financial Tracker, RightNow, RightNow Technologies, Saba, salesforce.com, sap, SII, SII®, SoftwareAG, subscription revenues, SuccessFactors, Taleo, two-tier ERP, Ultimate Software, VMware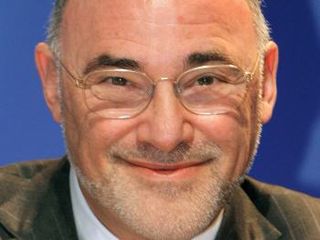 By Steve Mann on October 1, 2010
Well there was a lot of jaw droppin over the announcement that Léo Apotheker is HP's new CEO and that Ray Lane is joining the Board. Here's all the analysis worth reading. It's just that, well, hmmmm. I'm a Léo…
Posted in Business | Tagged CA, CEO, enterprise software, Hewlett-Packard, hp, ibm, Léo Apotheker, Mark Hurd, Ray Lane, SAHP, sap

By Brian Sommer on July 14, 2010
SAP and CA connect their products for the GRC space. Companies with big IT or R&D shops should take note. Are project portfolio management solutions getting more tightly connected with ERP products?
Posted in Trends & Concepts | Tagged CA, erp, GRC, netsuite, sap
By R "Ray" Wang on July 11, 2010
It's All About The Cloud At WPC10 Attendees at this year's Microsoft Worldwide Partner Conference 2010 in Washington, D.C. already expect Windows Azure development to be a key theme throughout this annual pilgrimage.  Microsoft has made significant investments into the cloud.   Many executives from the Redmond, WA, software giant have publicly stated that 90% […]
Posted in Featured Posts, Technology / Software | Tagged Accenture, Activant, Actuate, Agilysis, agresso, Amdocs, AppFabric, apple, Ariba, AspenTech, Bearing Point, BIRST, BSD, Business Models, CA, Capgemini, Cincom, Cisco, Cloud, Cloud Computing, Columbus IT, Dell, Deloiitte, Deltek, development as a service, Diamond Technology Partners, EMC, Epicor, EscrowTech, Flavors Of Cloud Computing, fujitsu, GE Capital, Google Linux, Grant Thorton HCL, Hexaware, Hitachi, hp, ibm, IFS, Infor, Information Builders, Infosys, Infrastructure as a service, InnovaSafe, Intuit, IronMountain, JDA Software, Key Financial, KPIT, KPMG, L&T, Lawson, Manhattan Associates, microsoft, Microsoft Azure, Microsoft Partners, Microsoft SQL Azure, Microsoft Windows Azure, MIcroStrategy, Mincom, myDials, NCC Group, NetApp, NorthHighland, NoSQL Options, OpSource, oracle, Patni, pivotlink, Plan9, Platform as a service, PriceWaterhouseCoopers, Proferi, QAD, QlikTech, Red Prairie, RedHat, Research Report, SaaS offensive, SaaS strategies, Sage, sap, SAS Institute, SatyamMahindra, siemens, SOA Software, Software AG, software as a service, Sungard, Sybase, Syntel, TCS, Tectura, Tibco, Unix, vendor strategy, wipro, Worldwide Partner Conference, wpc10, Xerox | 1 Response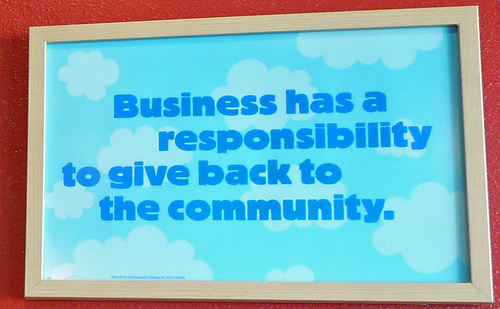 By Tom Raftery on May 25, 2010
I was asked on Twitter recently where to find a list of links to tech companies' CSR reports.
I didn't know where to find one, so I built one and as well as just the links, I also added in a few extra observations I noted about the reports.
Posted in Trends & Concepts | Tagged adobe, Amazon, apple, CA, Cisco, Corporate Social Responsibility, cr, CSR, Dell, google, hp, ibm, microsoft, Nokia, sap, SAS, Sustainability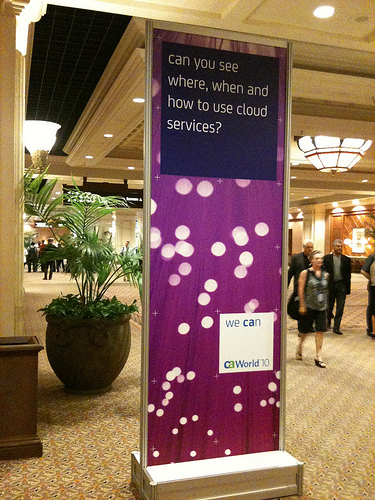 By Michael Coté on May 17, 2010
If you want to see how difficult it is merging legacy IT into the cloud, check out the discussion at CA World 2010.
Posted in Business, Featured Posts | Tagged 3Tera, CA, CA World, CAWorld, CAWorld2010, Cloud, Cloud Computing, enterprise software, NetQoS, Nimsoft, Systems Management

By Michael Coté on March 2, 2010
CA does well buying into private clouds with 3Tera.
Posted in Business | Tagged 3Tera, CA, Cloud, modeling, Private Cloud, Quick Analysis, Systems Management
By R "Ray" Wang on December 16, 2009
PEOPLE WHISPERS: MOVES, PROMOTIONS, AND MILESTONES*
As always, thanks for your emails and alerts. If you've got a change or know of a promotion, keep dropping me a line! If you need a referral, and we've worked together in the past, don't hesitate to reach out to me via Linked In.
Eliot Axelrod became Senior Account Exec […]
Posted in Business | Tagged 2009, Accenture, Alphablox, and Garrison, Andersen Consulting, apple, AT Kearney, Aurigin Systems, Bates Advertising, Booz Allen & Hamilton, CA, Cadbury Schweppes, CCL Group, Charlie Isaacs, Chuck Gillespie, Clear Stake, Computer Associates, David Stanley, DEC, Deltek, Digital Equipment Corporation, DNA Stream, Dr Pepper, enterprise software, Eric Christiansen, eWeek, Forrester Research, gartner, GE Healthcare, Graybow Communication Group, Hewitt Associates, i2, I2 Technologies, IBM Global Services, IDG Enterprise, Infor, Infor Global Solutions GmbH, Informatica, Initiate, initiate systems, Intuit, Intuit Quick Books, Invest.change, ITT Gilfillan, Jeff Comport, John Tae Park, Joseph Loveless, Justin Floyd, Lawson Software, Marcel LeBrun, McAfee, Michael Hickins, Michelle Blackmer, Mongoose Cricket, netbooks, oracle, Orange Business Services, Paul, Primus Knowledge Solutions, Radian6, Ridgely Evers, Rifkind, Robert Humphrey, Robert Schriesheim, Rockwell International, Saba, Sanjay Poonen, SCORE, siemens, Snapple, Sriram Venkat, Stefan Schulz, Stephen Harvey, Sun Microsystems, Symantec, Thomas Wailgum, Thomson Legal & Regulatory, Toshiba America Medical Systems, TRW, Unimax, Vecta, VERITAS, Vigor, Wednesday's Whispers, Weiss, WGSN, Wharton, wipro, Ziff Davis Enterprise