By Louis Columbus on July 25, 2020
Startups' ambitious AI-based new product development is driving AI-related investment with $16.5B raised in 2019, driven by 695 deals according to PwC/CB Insights MoneyTree Report, Q1 2020. AI expertise is a skill product development teams are ramping up their recruitment efforts to find, with over 7,800 open positions on Monster, over 3,400 on LinkedIn and […]
Posted in Business, Featured Posts, Technology / Software, Trends & Concepts | Tagged AI, Artificial intelligence, BMC, BMC Autonomous Digital Enterprise, Capgemini, dev/ops, Louis Columbus' blog, machine learning, Nissan, product development, startups

By Louis Columbus on July 3, 2020
Bottom Line: Knowledge-sharing networks have been improving supply chain collaboration for decades; it's time to enhance them with AI and extend them to resellers to revolutionize channel selling with more insights. The greater the accuracy and speed of supply chain-based data integration and knowledge, the greater the accuracy of custom product orders. Add to that […]
Posted in Business, Featured Posts, Technology / Software, Trends & Concepts | Tagged AI, AI Adoption in Enterprises, Amazon Alexa, Amazon Web Services, Artificial intelligence, BMC ADE, BMC Automated mainframe intelligence (AMI), Capgemini, Google Voice, Knowledge-sharing networks, Louis Columbus' blog
By Louis Columbus on March 24, 2019
Bottom Line: Instead of only relying on security vendors' claims about Zero Trust, benchmark them on a series of five critical success factors instead, with customer results being key. Analytics, Zero Trust Dominated RSA Analytics dashboards dominated RSA from a visual standpoint, while Zero Trust Security reigned from an enterprise strategy one. Over 60 vendors claimed […]
Posted in Business, Featured Posts, Technology / Software, Trends & Concepts | Tagged Akamai, Capgemini, Centrify, Cisco, Ledios Cyber, Louis Columbus' blog, microsoft, MobileIron, Palo Alto Networks, RSA Conference, Symantec, Trend Micro, Zero Trust Privilege, Zero Trust Security, ZTP
By Louis Columbus on December 10, 2018
Bottom Line: High-tech manufacturers need to urgently solve the paradox of improving supply chain security while attaining greater visibility across supplier networks if they're going make the most of smart, connected products' many growth opportunities in 2019. The era of smart, connected products is revolutionizing every aspect of manufacturing today, from suppliers to distribution networks. Capgemini estimates that […]
Posted in Business, Featured Posts, Technology / Software, Trends & Concepts | Tagged Bloomberg, Capgemini, Centrify, Idaptive, Louis Columbus' blog, supply chain management, Supply Chain Security, The Big Hack: How China Used a Tiny Chip to Infiltrate U.S. Companies, Zero Trust Privilege, Zero Trust Security

By Louis Columbus on November 2, 2018
Healthcare executives say privacy concerns (59%), legacy system integration (55%) and security concerns (54%) are the top three barriers holding back Internet of Things (IoT) adoption in healthcare organizations today according to the Accenture 2017 Internet of Health Things Survey. Over 100M healthcare IoT devices are installed worldwide today, growing to 161M by 2020, attaining […]
Posted in Business, Featured Posts, Technology / Software, Trends & Concepts | Tagged Accenture, Capgemini, Centrify, Healthcare, Internet of Things (IoT), IoT, Louis Columbus' blog, Zero Trust Privilege, Zero Trust Security
By R "Ray" Wang on September 16, 2014
New Enhancements, Products, and Partnerships Delight Attendees Over 1500 customers, partners, and influencers gathered September 8th to 11th, 2014 at the Atlanta Hyatt Regency for the latest US edition of AirWatch Connect.  Key announcements from the event include: Launch of Chat for Secure Enterprise Messaging . Chat delivers a containerized and secure instant messaging […]
Posted in Technology / Software | Tagged #AWConnect, airwatch, apple, Apps Strategy, bring-your-own-device, BYOD, Capgemini, Chief information officer, CIO, CoIT, CoIT and the New CSuite, Constellation Research, Consumerization of IT, Digital Business, Digital Transformation, DigitalBiz, enterprise applications, enterprise apps, Enterprise apps strategy, Enterprise Mobile Management, enterprise software, enterprise strategy, event report, iOS, IT Strategy, Macintosh, mobile, Mobile Biz, mobile device management, mobile enterprise, Mobile Management, Mobile strategy, mobility, News Analysis, R "Ray" Wang;, rwang0, Software Insider, SoftwareInsider, user conference, vendor strategy, VMware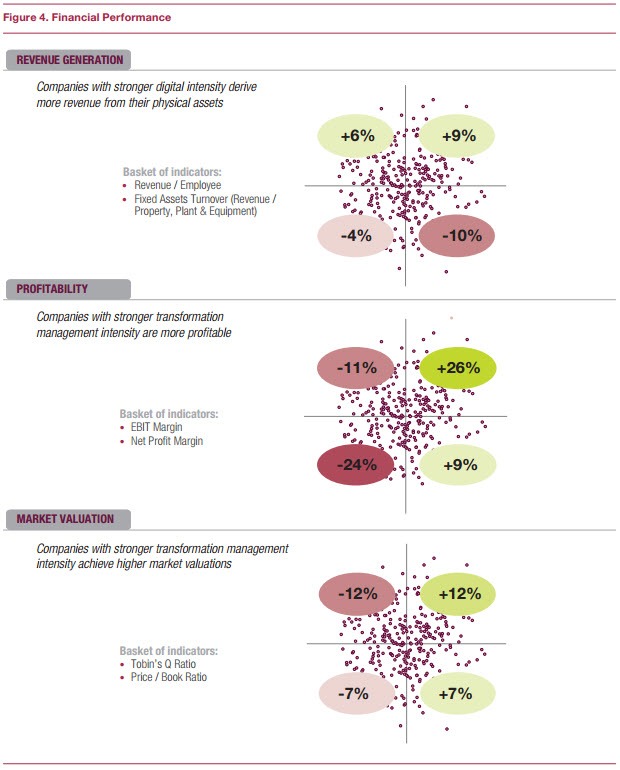 By Michael Krigsman on June 30, 2014
Digital business transformation is the latest buzzword. These stats demonstrate how to gain real business benefit from the trend.
Posted in Featured Posts, Trends & Concepts | Tagged Accenture, Capgemini, Chief Marketing Officer, Digital electronics, Digital Transformation, MIT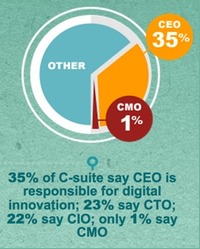 By Michael Krigsman on June 30, 2014
Research explains how marketers and the CMO can become leaders in digital business transformation.
Posted in Business, Featured Posts | Tagged Accenture, Capgemini, Chief information officer, Digital Transformation, MIT

By R "Ray" Wang on March 5, 2014
Microsoft Convergence Kicks Off In Atlanta The annual Microsoft Convergence customer event kicked off on March 4th, 2014. Far from the days of the Stampede in Fargo, North Dakota, the event shows how far the Microsoft Dynamics customers, partners, and products have progressed. Over 12,000 attendees including customers, partners, staff, and prospects gathered in Atlanta, […]
Posted in Technology / Software | Tagged #conv14, 2014, Apps Strategy, Avanade, business solutions, Capgemini, Chief Customer Officer, Chief Digital Officer, Chief executive officer, Chief Financial Officer, Chief HR Officer, Chief Marketing Officer, Chief Sales Officer, CIO, Cloud, Cloud suites, Cloud Wars, CMO, Constellation Research, CRM, Customer Experience, customer relationship management, customer service, CXP, Delta Airlines, Digital Business, digital marketing, Digital Marketing Transformation, Digital Strategy, DigitalBiz, enterprise applications, enterprise apps, Enterprise apps strategy, enterprise software, enterprise strategy, erp, event report, Hitachi Consulting, iaas, Identity, Kirill Tartarinov, Marketing Automation, Microsoft Dynamics, Microsoft Dynamics AX, Microsoft Dynamics Convergence, MIcrosoft Dynamics CRM, MIcrosoft Dynamics ERP, Microsoft Dynamics GP, New Belgium Brewing, partner ecosystems, partners, partnerships, R "Ray" Wang;, rwang0, social intelligence, social media monitoring, Software Insider, SoftwareInsider, System Integrators, user conference, user event, user group event, user group events, user groups, user strategy, vendor strategy, Weight Watchers | 1 Response

By Esteban Kolsky on May 29, 2013
This is the first in a series of posts where I just try to catch up on the latest shows around the country I attended between April and May. The "spring season" was so well populated, and so busy, that I almost had no chance to write about current events.  I have four or five […]
Posted in Business, Featured Posts | Tagged autodesk, Capgemini, InfusionSoft, netsuite, nsw13, SuiteWorld, Williams Sonoma