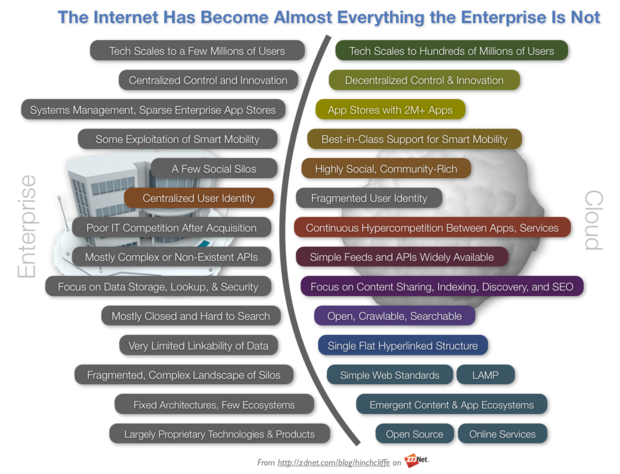 By Dion Hinchcliffe on November 3, 2014
It's no longer fashionable to criticize enterprise IT as it once was. That's because the Internet has definitively won the competition and is leading the way in tech innovation. But for proactive organizations, it doesn't have to be that way.
Posted in Featured Posts, Technology / Software | Tagged apps, Big Data, Cloud, Cloud Priorities, Consumerization, CXO, Data Centers, Data Management, Emerging Tech, enterprise software, innovation, IT Policies, IT Priorities, Leadership, Networking, servers, Technology / Software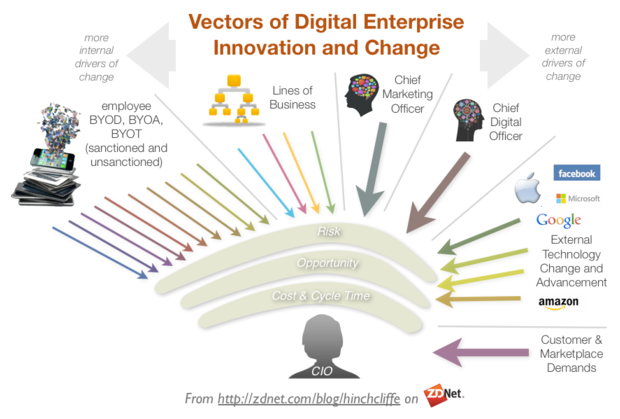 By Dion Hinchcliffe on October 30, 2014
Today's digital workplace is constantly inundated with new applications and devices, as tech investment also decentralizes. Top technology leaders are seeking an orderly path to improvement, yet the the way forward remains more turbulent than ever. Fortunately, there are perspectives that can help.
Posted in Business, Featured Posts | Tagged #futureofwork, CIO, collaboration, Consumerization, CXO, Enterprise 2.0, enterprise software, future of work, IT Priorities, mobility, Unified Comms | 1 Response

By Paul Greenberg on January 22, 2014
"As long as they keep making it easier and faster to get my stuff, that's all the customer service I need." Paul Greenberg and Brent Leary explain why Amazon.com wins CRM Watchlist's Lifetime Achievement Award.
Posted in Business, Featured Posts | Tagged Amazon, Amazon Web Services, Amazon.com, Brent Leary, Consumerization, CRM Watchlist, CRM Watchlist 2014, customer service, E-Commerce, Jeff Bezos, Mayday, Social Enterprise | 3 Responses

By Michael Fauscette on August 14, 2013
Earlier this week BlackBerry announced that it was seeking a buyer or strategic partner as a way forward and out of its multi-year decline. The path from high flying tech leader to "for sale sign" is a sad one and one that is pretty complex to explain. As with most decline stories there are internal […]
Posted in Business, Featured Posts | Tagged Blackberry, Consumerization, CRM, Customer, device, IT, mdm, mobile, Networked Economy, strategy

By Sameer Patel on July 8, 2013
As we in the private sector fawn over the opportunity that is Big Data, details about PRISM give me the feeling that we're likely the butt of many jokes in the Government Sector. As we waffle over the applicability of big data, PRISM proves that we really didn't start the fire – the government has been mastering […]
Posted in Featured Posts, Trends & Concepts | Tagged BigData, Cloud Computing, Consumerization, Governmentization, Measurement and Analytics, SaaS and Cloud | 1 Response

By Michael Fauscette on March 4, 2013
There continues to be a lot of discussion of the trend that's sometimes called consumerization of IT. I wrote about it here, and to summarize that post, I think the trend is really about two things, changing expectations and the source of tech innovation. That's may be an oversimplification, but I think it at least […]
Posted in Featured Posts, Trends & Concepts | Tagged Big Data, Cloud, Consumerization, IT, ITization, mobile, socbiz, Social, ux

By Michael Fauscette on January 30, 2013
Has social for business run its course and now we should just move on, because there's "nothing to see here"? Have businesses given it a good go and, finding no value, are they abandoning their efforts?
Posted in Featured Posts, Trends & Concepts | Tagged collaboration, Consumerization, CX, Decision making, ESN, expectations, experience, Facebook, internet, mobile, socbiz, Social, social business, Social Media, work | 2 Responses

By Dion Hinchcliffe on August 28, 2012
The emergence of new social networking services such as Pinterest and a growing base of disgruntled 3rd party developers for the leading services shows that changes in the social networking industry are far from over. It's also causing a rethinking of …
Posted in Featured Posts, Trends & Concepts | Tagged Consumerization, Emerging Tech, Social Enterprise, start ups | 1 Response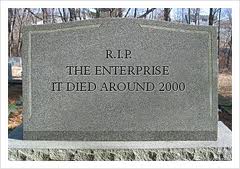 By Michael Fauscette on October 19, 2011
This topic has been coming up a lot over the last couple of weeks, and I've just been asked to speak on it at two conferences in Latin America next year, so I thought it was time to write down…
Posted in Featured Posts, Technology / Software, Trends & Concepts | Tagged collaboration, Consumerization, IT, mobile, networked business, socbiz, Social, social business | 2 Responses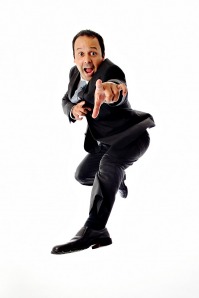 By Bob Warfield on June 2, 2011
It's become all the rage to talk about the Consumerization of IT in the last few years.  There are a lot of definitions of what the term means.  Those who are looking to downplay it somewhat will toss out the idea that it's copying consumer web technology into business software.  One gets the idea that […]
Posted in Featured Posts, Trends & Concepts | Tagged Consumerization, strategy, user interface, venture, Web 2.0