By Dion Hinchcliffe on November 12, 2014
The rich history of digital collaboration in the last 30 years has been a long and winding one. Fortunately, it's also been a highly rewarding story that has led to literally historic advances in workforce productivity and efficiency for most organizations. Along the way, many of these advances have led to and made possible entirely […]
Posted in Business, Featured Posts | Tagged Analysis, collaboration, communication, Convergence, events, social business, social collaboration, Social Media, strategy, The Enterprise, Trends and Statistics, ucaas, Unified Communications | 2 Responses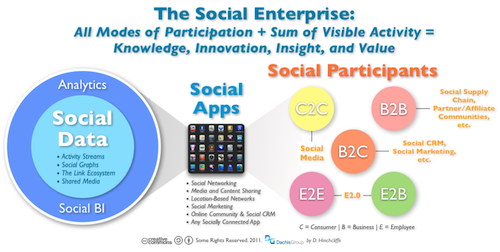 By Dion Hinchcliffe on September 8, 2011
I was in San Francisco last week for Dreamforce, the yearly confab for Salesforce that has had a major focus on social business the last couple of years. There's little doubt that Marc Benioff clearly sees the very near future of business, and it's something he calls the social enterprise. While you can read my […]
Posted in Featured Posts, Trends & Concepts | Tagged #DF11, B2B, B2C, Blog Post, C2C, CIO, Convergence, corporate spring, Digital Strategy, Dreamforce, dreamforce11, E2B, E2E, Governance, IT, Marc Benioff, Organization, salesforce, social business, Social Media, strategy, workflow

By Denis Pombriant on April 13, 2011
ATLANTA—This might be remembered as the Convergence where Microsoft finally began to converge.  More specifically, it is the convergence where accounting and CRM met in the cloud.  The big news coming from Convergence is the announcement that Microsoft AX, one of the company's three ERP systems is moving to the cloud. You could look at […]
Posted in Featured Posts, Technology / Software | Tagged Cloud Computing, Convergence, CRM, Dun & Bradstreet, microsoft, ms dynamics, netsuite, salesforce.com, Steve Ballmer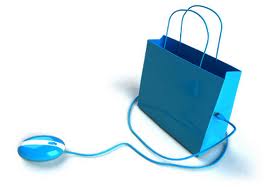 By Michael Fauscette on January 28, 2011
I read that Facebook just started testing a new feature called "Buy With Friends". It seems that the feature, which only works today with virtual goods inside games, let's users get discounts on items that their friends buy. When a user makes an in-app purchase of a virtual product using Facebook Credits they are offer […]
Posted in Featured Posts, Technology / Software | Tagged commerce, Convergence, Facebook, Facebook Credits, Foursquare, Internet of Things, livingsocial, location based, mobile, PayPal, shopping, Social, Social network, social shopping, Virtual good | 3 Responses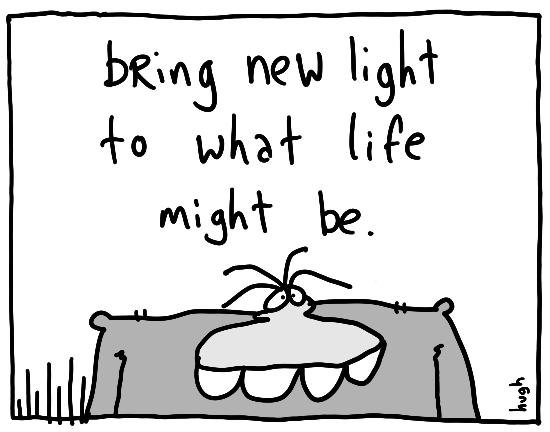 By R "Ray" Wang on January 4, 2011
Organizations Seek Measurable Results In Disruptive Tech, Next Gen Business, And Legacy Optimization Projects For 2011 Credits: Hugh MacLeod Enterprise leaders seek pragmatic, creative, and disruptive solutions that achieve both profitability and market differentiation. Cutting through the hype and buzz of the latest consumer tech innovations and disruptive technologies, Constellation Research expects business value to […]
Posted in Business, Featured Posts, Technology / Software | Tagged 2011, 2011 Predictions, analytics, android, appliance market, Apps Strategy, B2B, B2B E-commerce, B2B market strategy, B2C, B2C E-commerce, best practices, bill of rights, BPO, brand monitoring, Business 2.0, business drivers, business intelligence, business process optimization, business process outsourcing, business requirements, business strategy, business technology, business value, CEO, CFO, CIO, Cloud, Cloud Computing, cloud integration, Cloud options, cloud security, Cloud Wars, CMO, collaboration software, Constellation Research, Consumer Tech, contract negotiations, contract strategy, Convergence, cost reduction, CRM, CTO, custom apps, custom development, DaaS, Data deluge, data integration, data quality, data stewardship, disruptive, disruptive technologies, Disruptive technology, early adoptions, Emerging Technologies, Enterprise 2.0, enterprise applications, enterprise apps, Enterprise apps strategy, Enterprise Business Apps, Enterprise Business Apps Vendors, enterprise collaboration, enterprise software, Enterprise Software Licensee Bill of Rights, enterprise strategy, erp, Facebook, future of business, Gov 2.0, gov20, Government Contracting, govtech, hybrid, hybrid deployments, ibm, information management, information management matrix, innovation, innovation insights, Internet of Things, IT budgets, IT services firms, IT Strategy, last mile solutions, Legacy Optimization, lessons learned, license fees, license management, license parking, license policy, license returns, line of business, maintenance, maintenance fees, management strategy, market strategy, marketing, microsoft, next gen, next gen apps, next gen cio, next gen CIO's, next gen enterprise, next gen IT leaders, next generation, Next generation apps, NextGen, oracle, p2p, PaaS, pace of change, pace of technology adoption, packaged apps, Point of view, Private Cloud, Private Clouds, procurement, R "Ray" Wang;, relationship managmeent, relationships, Research Report, rwang0, SaaS, SaaS Bill of Rights, SaaS escrow, SaaS Integration, SaaS offensive, SaaS strategies, sales strategies, salesforce.com, sap, service economy, services based industries, social business, Social Business Software, social campaign tracking, Social CRM, social customer insights, Social Enterprise, social enterprise apps, social event management, Social Media, social media monitoring, social service, social support, social support insights, social technologies, software appliances, software as a service, software bill of rights, software contract reviews, Software Ecosystems, software escrow, software licensing, software licesing and pricing, software maintenance, software ownership, software ownership lifecycle, software pricing, software revenue recognition rules, software trends, Software Vendors, Sourcing, stack wars, subscription pricing, subscription revenues, technology adoption, technology budgets, technology partnerships, technology platforms, third party maintenancce, Third Party Maintenance, trends, two-tier ERP, Unified Communications, upgrades, usability, use cases, used software, user strategy, value, vendor strategy, vmforce, VMware, Web 2.0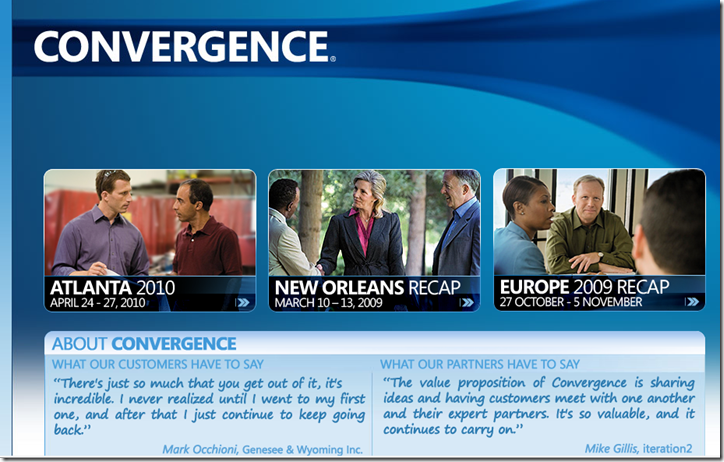 By Brian Sommer on April 25, 2010
I'm in Atlanta with the MSFT Convergence show. Here are some of the highlights of Microsoft's Dynamics announcements. Hint: lots of news regarding Dynamics GP, some cloud news and a peek at their new phone OS.
Posted in Technology / Software | Tagged Convergence, Great Plains, microsoft, ms dynamics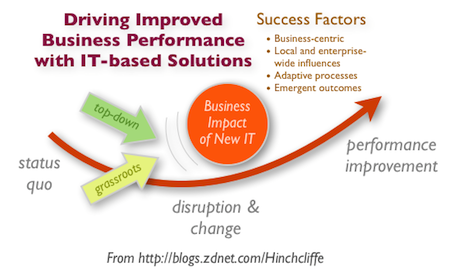 By Dion Hinchcliffe on April 14, 2010
There's been some useful and interesting discussion in the blogosphere recently about collaborative social tools and their potential to improve business performance. Especially good takes have come from Hutch Carpenter, Sameer Patel, Ross Dawson, and ZDNet's own Dennis Howlett.
At the core of this discussion is this essential question: Can social tools reach the "hard numbers" part of a business enough to make a real difference?
Posted in Featured Posts, Trends & Concepts | Tagged Business Models, collaboration, Convergence, Dennis Howlett, Enterprise 2.0, Enterprise Web 2.0, Grassroots Community, Hutch Carpenter, SaaS, social computing, social software, ZDNet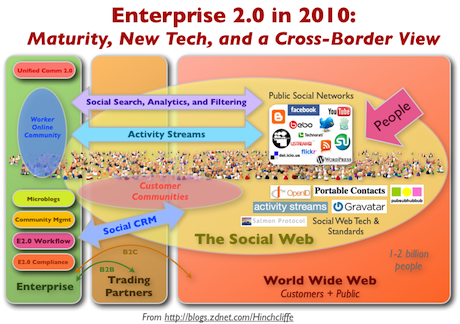 By Dion Hinchcliffe on February 22, 2010
Two significant and closely related trends in enterprise computing this year are the growth of Software-as-a-service (SaaS) and social computing. By most accounts, both are gaining ground fairly rapidly while still not being used for core business functions or mission critical applications in most large firms, at least not yet.
Here's a breakdown of what Enterprise 2.0 technologies and products to watch this year.
Posted in Featured Posts, Technology / Software | Tagged blogs, Business Models, collaboration, Community, community management, Convergence, Customer Community, Digital Strategy, Enterprise 2.0, Enterprise Web 2.0, Enterprise Wikis, Grassroots Community, Identity, LDAP, openid, Products, social computing, Social CRM, Social Economy, Social Media, social networking, social networks, social software, social web, Web 2.0, Web 2.0 Platforms, Web as Platform, Web services, Wikis | 2 Responses

By David Terrar on January 30, 2010
The first thing I've got to say is the title of this post was supplied in a tweet from Alan Patrick (@freecloud), but it perfectly encapsulates the controversy going on in the geek world around the new Apple tablet device announced on Wednesday.  Is it going to be as successful and "game changing" like the […]
Posted in Trends & Concepts | Tagged apple, appstore, Convergence, darwin, design, divergence, ebook, epub, ibook, iPad, iPhone, ipod, Mac, newton, Productivity, tablet | 1 Response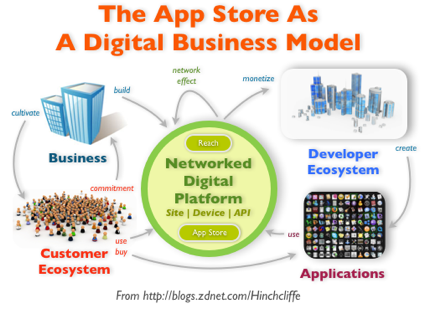 By Dion Hinchcliffe on January 21, 2010
Amazon announced today that it was opening up its Kindle reader device to 3rd party applications to be distributed later this year in the Kindle Store.
This news was just one more in a string of announcements from platform vendors large and small that they're getting the message: The app store model that Apple has proved so successfully with the iPhone is becoming the next frontier when it comes to next-generation software distribution that creates clear value for both customers and companies alike.
What will then mean for software distribution models of the future? You can bet they will look a lot like the Apple App Store…
Posted in Business, Featured Posts, Technology / Software | Tagged Amazon, App Store, apple, Business Models, Convergence, Digital Strategy, iPhone, kindle, Mobile Internet, Mobile Web, Network effects, Products, SaaS, The Long Tail, Web as Platform | 2 Responses