Corporate Social Responsibility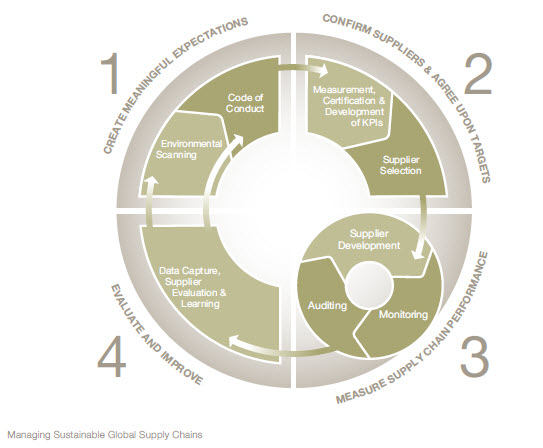 By Jason Busch on April 20, 2011
Within procurement, corporate social responsibility may be one of the biggest — if not superficial and relatively short-lived — trend in the market right now (besides supply risk, in the wake of recent events), and companies see…
Posted in Business, Featured Posts | Tagged apple, Corporate Social Responsibility, iPad, iPhone, supply chain, Sustainability, Warwick Business School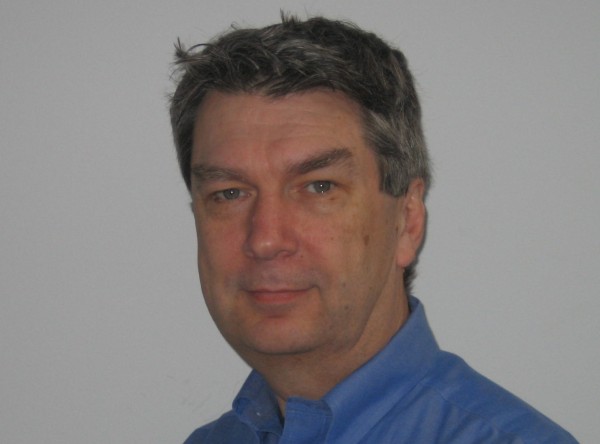 By R "Ray" Wang on January 18, 2011
Westport, Connecticut – January 18, 2011 12:00 PM (GMT -5:00) Eastern Standard Time Constellation Research Inc, a next generation research analyst and advisory firm helping clients navigate emerging and disruptive technologies, announced today that Adrian Bowles has joined as a Vice-President & Principal Analyst. Bowles will focus on technologies and practices that support sustainable business […]
Posted in Business | Tagged Adrian Bowles, and compliance, Atelier Research, Boston College, Clean Tech, Constellation Research, Corporate Social Responsibility, CSR, Drexel University, Energy and carbon management, Giga Information Group, GRC, GTE, ibm, Inc., New Science Associates, NYU, Object Management Group, Press Release, R "Ray" Wang;, R "Ray" Wang;, rwang0, SIG411, SUNY-Binghamton, Sustainability, Yourdon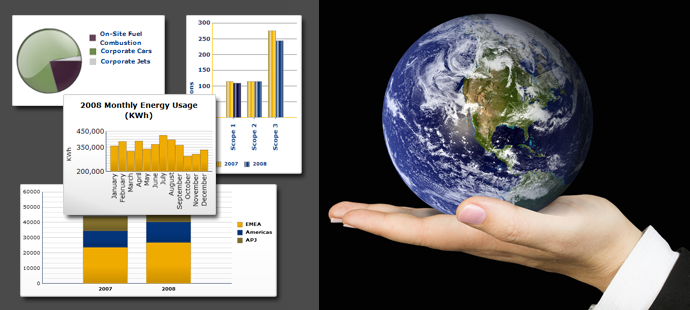 By James Governor on July 15, 2010
I wrote a post yesterday that was long enough some of you might not have gotten to the end of it. But my friend Mark Charmer from Akvo did read it, and called out the salient points. Call it link-baiting, but it strikes me I should take a leaf out of his book. So using […]
Posted in Trends & Concepts | Tagged Corporate Social Responsibility, CSR, sap, Sustainability, sustainability report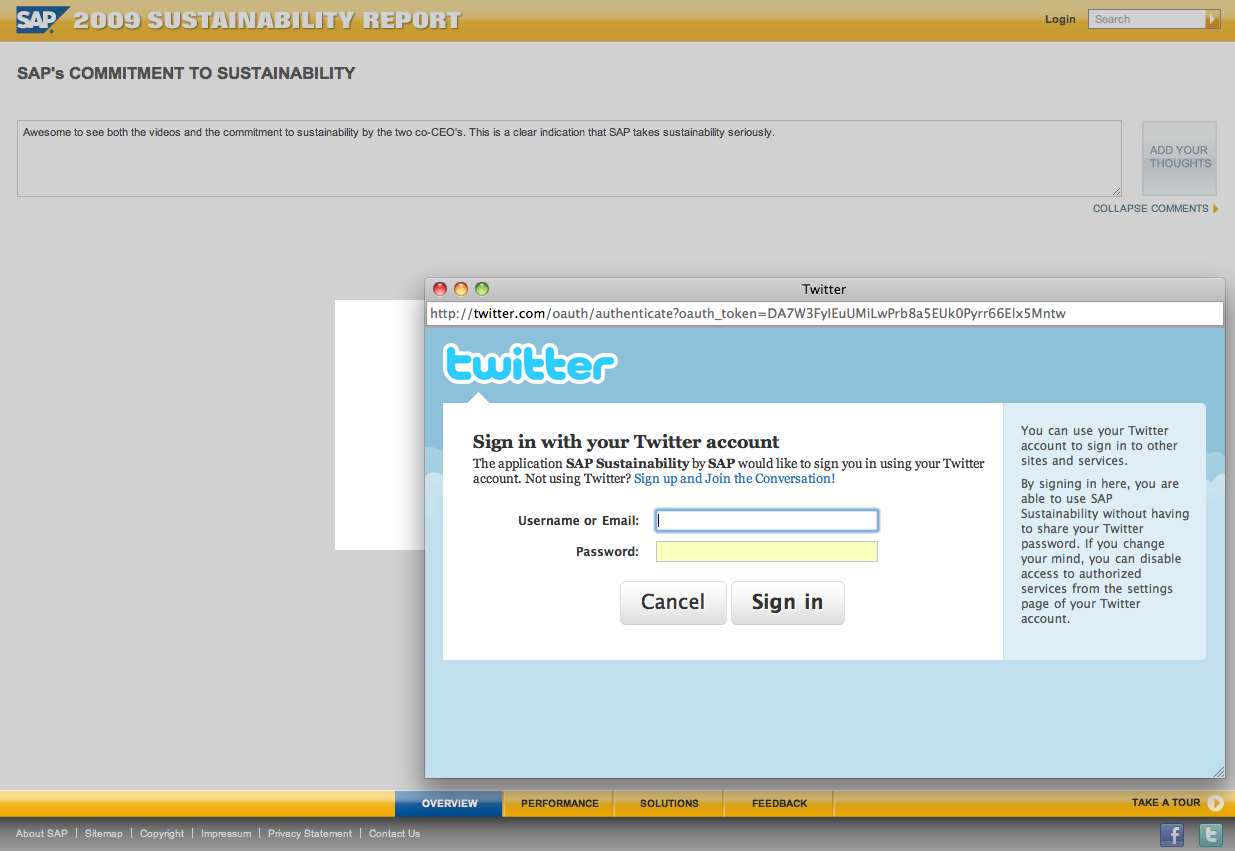 By James Governor on July 14, 2010
"The best way to predict the future is to invent it" – Alan Kay Back in 2007 or so I had an epiphany about corporate social responsibility and sustainability. Until then I had been skeptical about CSR – which I felt was the proverbial lipstick on the pig. The guy that did most to persuade […]
Posted in Featured Posts, Trends & Concepts | Tagged Corporate Social Responsibility, CSR, greenmonk, sap, Social responsibility, Sustainability, TI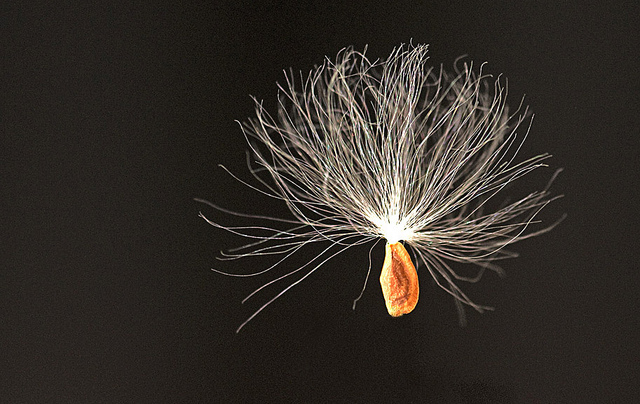 By Tom Raftery on July 6, 2010
I wrote (and subsequently updated) a post a few weeks ago reviewing the Sustainability Reports of various companies in the technology space. I updated the review again this afternoon (see the updated review below) with the 2009 reports from IBM, Adobe and SAS. Something which struck me previously, and which hasn't changed […]
Posted in Trends & Concepts | Tagged corporate responsibility, Corporate Social Responsibility, CSR, Hardware, Social Media, Sustainability, sustainability reporting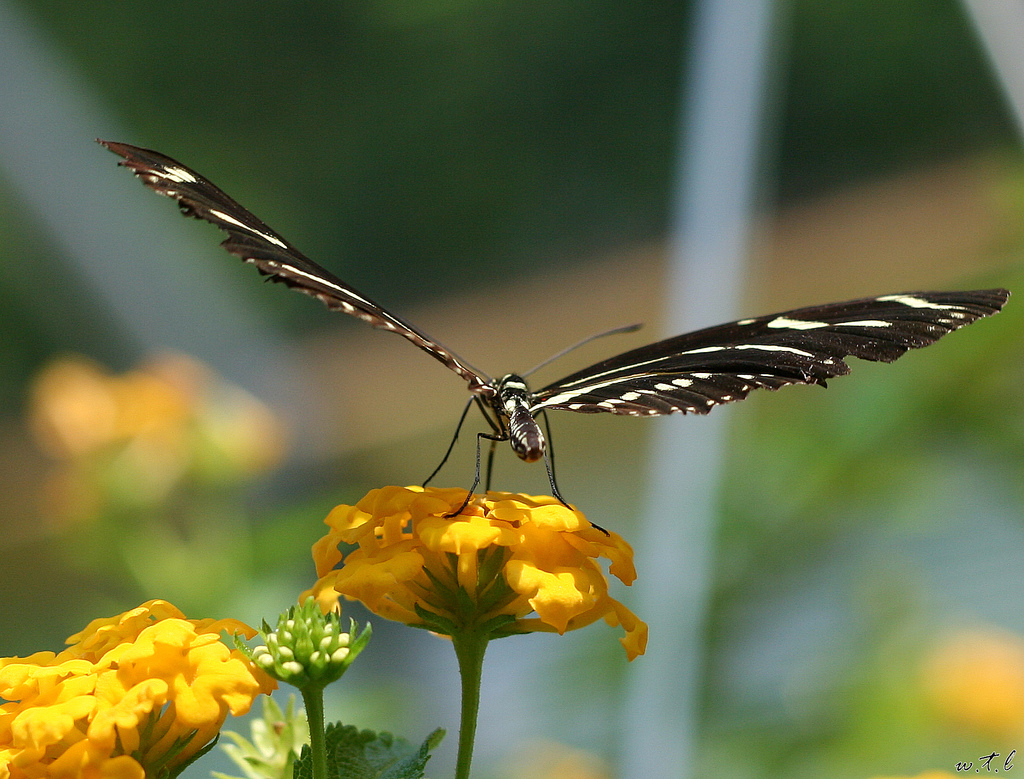 By Tom Raftery on June 11, 2010
When I published my review of tech company sustainability reports a couple of weeks back, it was suggested that I should add in telco's as well. Instead, for clarity, I decided to publish a separate review of telco sustainability reports here.
Posted in Trends & Concepts | Tagged 3, AT&T, bt, china mobile, corporate responsibility, Corporate Social Responsibility, CSR, hutchinson whampoa, orange, sk telecom, Sustainability, sustainability reporting, sustainability reports, swisscom, t-mobile, telco, telecom italia, telefonica, telenor, Verizon, vodafone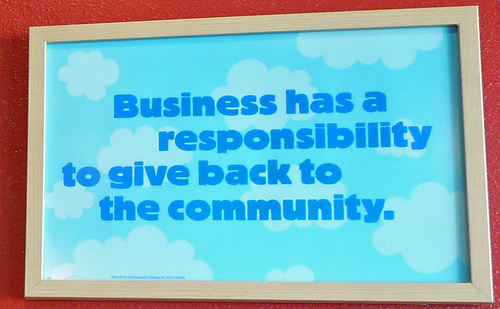 By Tom Raftery on May 25, 2010
I was asked on Twitter recently where to find a list of links to tech companies' CSR reports.
I didn't know where to find one, so I built one and as well as just the links, I also added in a few extra observations I noted about the reports.
Posted in Trends & Concepts | Tagged adobe, Amazon, apple, CA, Cisco, Corporate Social Responsibility, cr, CSR, Dell, google, hp, ibm, microsoft, Nokia, sap, SAS, Sustainability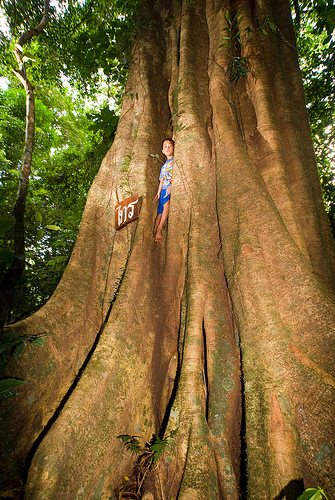 By James Governor on February 11, 2010
Sunday night about 7pm I checked my phone and the chatter was already in full effect – SAP CEO Leo Apotheker had agreed to leave the company. The hardest working man in the analyst business, Ray Wang, already had first take post online a couple of hours later. Ray is awesome, but I am sure […]
Posted in Business, Featured Posts | Tagged Corporate Social Responsibility, CSR, Hasso Plattner, Léo Apotheker, leogone, sap, Sustainability