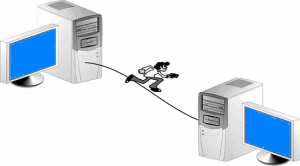 By Phil Wainewright on June 11, 2010
There's been some surprise expressed on the interwebs today that Amazon Web Services has begun encouraging customers to use FedEx to ship it large amounts of data and thus "bypass the Internet." But this is nothing new. Many years ago, storage guru Jim Gray named this technique "Terascale Sneakernet", reporting a highly respectable transfer rate […]
Posted in Trends & Concepts | Tagged amazonwebservices, data, fedex, petascale, sneakernet | 2 Responses

By Paul Greenberg on April 26, 2010
As many of you probably know, salesforce.com acquired Jigsaw a few days ago for an incredible (incredible for Jigsaw that is) $142,000,000. Salesforce.com is making an effort to become not just a PaaS provider, born a CRM provider, but now a complete cloud offering.
Posted in Trends & Concepts | Tagged CRM Buzz, data, force.com, Industry Analysis, Jigsaw, Salesforce.com Inc., vmforce | 2 Responses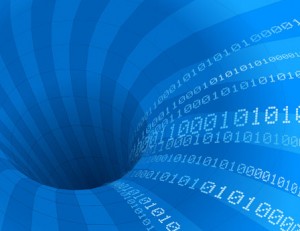 By Jason Busch on March 12, 2010
If someone pinned me down and asked my opinion about the broadest and most universal trends in procurement in recent years, I'd have to say that organizations of all sizes and sophistication are gaining access to an ever-increasing amount of informat…
Posted in Technology / Software | Tagged data, performance management, procurement, Spend Management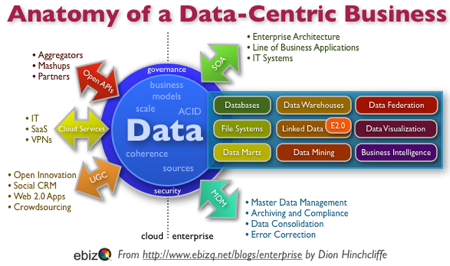 By Dion Hinchcliffe on November 23, 2009
The data that our businesses own has become the name of the game when it comes to what ultimately lies at the core of economic value today, now seemingly more than ever before. We appear to be entering the era of the knowledge economy, where most of what we do in business (about 50% of […]
Posted in Trends & Concepts | Tagged Cloud Computing, Crowdsourcing, data, data sharing, data-centricity, databases, Enterprise 2.0, Enterprise architecture, Enterprise Computing, Industry Trends, information power, information sharing, integration, master data management, mdm, Open APIs, Open Business Models, open innovation, SOA, social computing, Web 2.0, web api | 1 Response
By Dion Hinchcliffe on November 18, 2009
As organizations begin to embrace social tools to collaborate, connect workers together, capture knowledge, and drive innovation they soon encounter a phenomenon that they weren't necessarily expecting. As critical mass is achieved and general participation rises, there is a subsequent,…
Posted in Trends & Concepts | Tagged business intelligence, community management, data, data silos, Database, Enterprise 2.0, Enterprise Computing, filters, Industry Trends, Open Business Models, search, semantic search, social computing, Social CRM, social software, Web-Oriented Architecture (WOA) Tags: adoption
By Jeff Nolan on October 25, 2009
What comes after hard drives? Good question and one that is critical to our future computing ambitions.
According to a new study, if HDDs continue to progress at their current pace, then in 2020 a two-disk, 2.5-inch disk drive will be capable of storing more than 14 TB and will cost about $40 (today, […]
Posted in Trends & Concepts | Tagged data, Hard disk drive, Harddrive, Hardware, Storage
By Tom Raftery on October 21, 2009
Photo credit Urban Jacksonville
The output from smart meters is incredibly granular. Far more so than is obvious from the smart meter output graph above.
In conversations with Dr Monica Sturm (Director of Siemen's Center of Competence, Metering Services) last November (2008) she confirmed to me that it is possible to identify individual devices in someone's […]
Posted in Trends & Concepts | Tagged data, demand response, energy efficiency, google, hohm, microsoft, powermeter, Public utility, siemens, smart meters, utilities