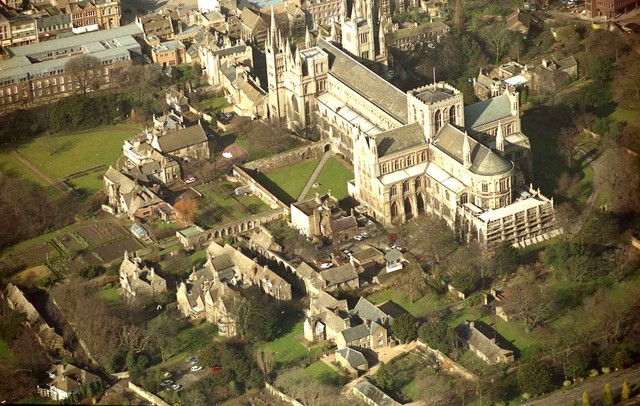 By Brian Sommer on March 22, 2010
HR technologies, especially HR outsourcing solutions, appear to be changing a lot lately. Northgate Arinso is growing organically and inorganically to become a major player domestically and abroad.
Posted in Business | Tagged Cloud, Current Affairs, deal, HR, Outsourcing, SaaS, SaaS and Beyond, Service Providers

By Brian Sommer on January 6, 2010
It's been one year after the Oracle acquisition of Primavera. Has anything changed? What will Oracle do next with this product line? Should PPM competitors care or worry?
Posted in Technology / Software | Tagged Current Affairs, deal, erp, Mergers & Acquisitions, oracle, PPM - Project Portfolio Management, Professional Services, PSA - Professional Services Automation, The Applications Market | 1 Response
By Brian Sommer on October 5, 2009
Watch this space for future problems!
There's a lot going on in the outsourcing world lately. Things like:
– Perot Data Systems being acquired by Dell
– ACS getting bought by Xerox
Add to these deals, consider that:
– Accenture is providing guidance suggesting zero growth
– Accenture cutting back its executive ranks
– A colleague telling me that outsourcing, traditional & […]
Posted in Trends & Concepts | Tagged Accenture, ACS, BPO, business process outsourcing, Contracting, Current Affairs, deal, Dell, gartner, India & Services, Mergers & Acquisitions, Notable Research, Outsourcing, Perot, Professional Services, SaaS and Beyond, Selling Professional Services, Service Providers, Think About IT
By Brian Sommer on September 25, 2009
Leveling the playing field for workers' perks
I'm on the board of a firm with operations throughout the United States. About half of their workforce and plants are in major metropolitan areas while the other half are in some pretty remote areas. Management is challenged to find a collection of benefits that can apply to all […]
Posted in Business | Tagged attrition, benefits, Contracting, deal, HR, internet, marketing, negotiate, negotiations, Next Jump, perks, retention, Sourcing
By Brian Sommer on September 21, 2009
Look at more than the upside to any acquisition
Dell and Perot are getting married. This acquisition puts approximately 23,000 Perot services employees in with Dell. (see Larry Dignan's detailed post on the transaction ) (here's an InfoWorld post, too)
From the macro view, here are my observations:
1) This deal is the latest where a hardware vendor […]
Posted in Business | Tagged Accenture, BPO, cognizant, Current Affairs, deal, Dell, ibm, India & Services, Mergers & Acquisitions, Outsourcing, Perot, Professional Services, Selling Professional Services, Service Providers, services, Think About IT