By Esteban Kolsky on February 18, 2015
I hope you read my last post about what's wrong with Predictive Analytics – that's the basis for this post. I would like to explain how Anticipatory Analytics should work – and give you an idea of what the value is.  This is, in essence, what predictive analytics should've been in generation 1.0, and how […]
Posted in Featured Posts, Technology / Software | Tagged analytics, anticipatory analytics, Big Data, Decision making, machine learning, predictive analytics

By Esteban Kolsky on February 10, 2015
You have been so nice to respond to my publishing of "old" work that was never shown that I want to continue doing that. What follows is the first of a three part series (when you are breaking down a 3-4 page writeup into pieces three parts seems to be about ideal). I was tasked […]
Posted in Technology / Software | Tagged analytics, Big Data, Decision making, machine learning, predictive analytics

By Dave Kellogg on July 14, 2014
While driver-based planning is a bit of an old buzzword (the first two Google hits date to 2009 and 2011 respectively), I am nevertheless a huge fan of driver-based planning not because the concept was sexy back in the day, but because it's incredibly useful.  In this post, I'll explain why. When I talk to finance people, I tend […]
Posted in Business, Featured Posts | Tagged budget, budgeting, CEO, Decision making, EPM, finance, FPA, Host Analytics, Management, planning, strategy, valuation

By Dave Kellogg on March 31, 2014
In business we have a sad tendency to copy success blindly. I remember the first time I read about this I didn't even understand what I was reading: "Nothing in business is so remarkable as the conflicting variety of success formulas offered by its numerous practitioners and professors.  And if, in the case of practitioners […]
Posted in Featured Posts, Trends & Concepts | Tagged Decision making, Leadership, Management, marketing, strategy

By David Dobrin on January 30, 2013
This is the first of a series of occasional blogs whose main purpose is to make other people very rich.  I mean, heck, I've got enough, or at least I would have enough if my family couldn't read the word "Sale," in department stores. So how can YOU get rich from my idea.  Build an […]
Posted in Technology / Software | Tagged Decision making, enterprise applications, oracle, sap, synchronization, Twitter | 1 Response

By Michael Fauscette on January 30, 2013
Has social for business run its course and now we should just move on, because there's "nothing to see here"? Have businesses given it a good go and, finding no value, are they abandoning their efforts?
Posted in Featured Posts, Trends & Concepts | Tagged collaboration, Consumerization, CX, Decision making, ESN, expectations, experience, Facebook, internet, mobile, socbiz, Social, social business, Social Media, work | 2 Responses

By Esteban Kolsky on July 6, 2012
I was moderating a great panel recently at the Inbound Marketing Summit: "How Does Inbound Marketing Affect SCRM?".  The speakers were superb – thanks Sameer Pattel, Kirk Mosher, and Chris Spears – but the audience was outstanding.  I hate to ask questions of panelists since it basically bores the audience with pre-packaged statements, I prefer […]
Posted in Business, Featured Posts | Tagged Decision making, Facebook, Social Media, Twitter

By Sadagopan on August 4, 2010
Just finished some random reading. Started with Jeane Bliss on customer loyalty and Zappos is profiled therein in detail. Zappos decision making paradigm seems to be centered around making such changes happen as part of their DNA. As Tony Hseih says in…
Posted in Featured Posts, Trends & Concepts | Tagged change, customer focus, customer loyalty, Decision making, Emerging Models, Emerging Technologies, zappos

By Phil Wainewright on February 15, 2010
It's been a tumultuous couple of weeks in the world of collaboration software, with major initiatives from two leading vendors at opposite ends of the market spectrum. At the heavyweight end of the enterprise market, SAP released into beta its 12sprints collaborative decision-making tool. From the high-volume end of the individual consumer market, Google unveiled […]
Posted in Technology / Software | Tagged 12sprints, Business process, collaboration, Decision making, Enterprise 2.0, google, google apps, Google Buzz, Google Buzzz, salesforce.com, sap, social computing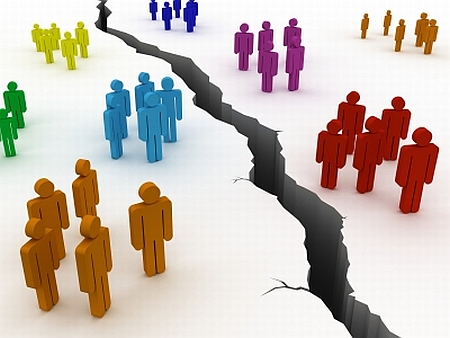 By Michael Krigsman on January 14, 2010
"Governance" is a badass sounding phrase that simply means establishing policies to enable consistent management by exception. But many governance initiatives are doomed to fail.
Posted in Featured Posts, Trends & Concepts | Tagged Chief information officer, CIO issues, Cultural issues, Decision making, Governance, HR Team..., Human resources, Human Resources Inc., Information technology, IT Governance, IT issues, IT Team, Management, software as a service, strategy | 1 Response