By Louis Columbus on April 28, 2021
Four of LinkedIn's top ten companies to grow your career in 2021 are tech leaders. Amazon is the highest rated company, followed by Alphabet (2nd), IBM (6th), and Apple (8th). 15 of the 50 top companies in the U.S. are in the tech industry, including Oracle, Salesforce, and SAP. These and many other insights are […]
Posted in Business, Featured Posts, Technology / Software, Trends & Concepts | Tagged Alphabet, Amazon, apple, AT&T, bank of america, deloitte, EY, ibm, Inc., JPMorgan Chase & Co., LinkedIn's Top Companies 2021: The 50 best workplaces to grow your career in the U.S., oracle, salesforce, sap, walmart

By Louis Columbus on December 15, 2020
Software companies continue to deliver the highest growth rates for the 25th straight year, representing 71% of the entire list, the highest-ever percentage in the history of the rankings. 353 of the 500 fastest-growing companies in North America are in the software industry according to Deloitte's 2020 Tech Fast 500, the most ever in the […]
Posted in Business, Featured Posts, Technology / Software, Trends & Concepts | Tagged 2020 Technology Fast 500 Winners, cybersecurity, deloitte, Deloitte's Technology Fast 500, enterprise sofware, Louis Columbus' blog
By Louis Columbus on December 5, 2018
$146,350 is the median salary for cloud computing professionals in 2018. There are 50,248 cloud computing positions available in the U.S. today available from 3,701 employers and 101,913 open positions worldwide today. Oracle (NYSE: ORCL), Deloitte and Amazon (NASDAQ: AMZN) have the most open cloud computing jobs today. Java, Linux, Amazon Web Services (AWS), Software […]
Posted in Business, Featured Posts, Technology / Software, Trends & Concepts | Tagged Amazon, Amazon Web Services, aws, cloud computing employment, Cloud computing jobs, cloud jobs, deloitte, Gartner TalentNeuron, highest paying cloud jobs, Louis Columbus' blog, NASDAQ: AMZN, NYSE: ORCL, oracle

By Michael Krigsman on October 30, 2014
A new global CIO study from Deloitte sheds light on why CIOs and IT have a tough time. The data offers lessons on how to fix the problem.
Posted in Featured Posts, Trends & Concepts | Tagged CIO, deloitte, Survey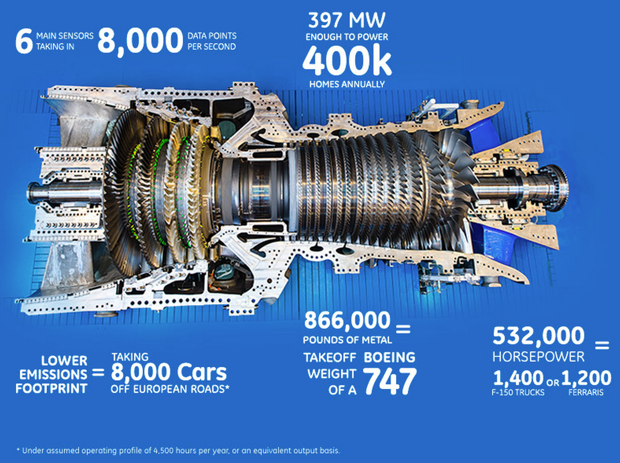 By Michael Krigsman on August 18, 2014
Discussions about digital business transformation usually center on marketing and the CMO. The popular notion is that digital transformation is primarily a set of online marketing activities such as e-commerce, building communities, and interacting with customers on social media. However, more sophisticated observers recognize that digital transformation has significant implications for operations and business models. For example, […]
Posted in Featured Posts, Trends & Concepts | Tagged CFO, Chief Financial Officer, deloitte, Digital Transformation, General Electric

By Paul Greenberg on February 24, 2014
Disparate in what they do, they all involve technologies associated with engaging customers or at least understanding what they have to know so that they can engage customers.
Posted in Business, Featured Posts, Technology / Software | Tagged Clarabridge, CRM Watchlist, CRM Watchlist 2014, customer relationship management, deloitte, Medallia, Moxie, Thunderhead.com, Totango, Watchlist

By Susan Scrupski on December 5, 2013
"I'll tell you what's wrong with it…  It's dead!" So, which is it dead or not dead?   There is so much confusion in the market about what "Social Business" is, it might as well be a dead parrot (too).  And there is no shortage of people who come at this conversation with a perspective […]
Posted in Featured Posts, Trends & Concepts | Tagged 2.0 Adoption Council, Change Agents Worldwide, deloitte, Enterprise 2.0, MIT SMR, Muhammad Yunus, Nilofer Merchant, research, social business, social collaboration, Social Media, Socialcast, Trends Research | 1 Response

By Michael Krigsman on November 8, 2013
Three years after terminating a failed ERP project, Marin County, California, is once again trying its hand at an enterprise implementation. This time around, the county has learned lessons from the past that may help drive success. Marin's original project went $30 million over budget and culminated in a lawsuit claiming fraud against Deloitte […]
Posted in Business, Featured Posts | Tagged deloitte, erp, Marin, Marin County, sap

By Vinnie Mirchandani on November 4, 2013
The recent PwC decision to acquire Booz took me back to younger days when I was an reluctant accountant at PW (the C came later after it merged with Coopers). I had little desire to do time in auditing or get a CPA certificate, but that was a requirement back them to qualify for its […]
Posted in Business | Tagged Accenture, Booz Allen & Hamilton, deloitte, ibm, M&A, mergers, PriceWaterhouseCoopers, PWC, Sarbanes–Oxley Act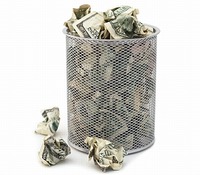 By Michael Krigsman on November 1, 2013
This week, the Commonwealth of Massachusetts held a hearing, most likely the first of several, examining failed IT projects run by Deloitte Consulting. The hearing focused on Deloitte projects for the state's Department of Unemployment Assistance and Department of Revenue. I attended as an observer. The complex nature of large IT projects makes untangling truth […]
Posted in Business, Featured Posts | Tagged BearingPoint, California, deloitte, Massachusetts