By Jason Busch on September 6, 2010
This column is jointly authored by Spend Matters' Jason Busch and Deloitte's Brian Umbenhauer. Brian is a Principal at Deloitte, with extensive procurement and supply chain experience in a combination of strategy, operations and t…
Posted in Business | Tagged deloitte, Enterprise resource planning, SaaS, SaaS selection, software as a service, supply chain, Vendor Selection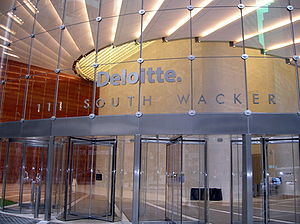 By Brian Sommer on July 13, 2010
Image via Wikipedia Last week, I discussed the Booz & Co./A.T. Kearney merger that didn't go through and why deals like that are sometimes problematic. This week, we learn that Hewitt is being acquired for $4.9 billion by AON. The Wall Street Journal reports that: – Deloitte LLP is looking for acquisitions – PriceWaterhouseCoopers LLP […]
Posted in Business | Tagged A. T. Kearney, consolidation, Consulting, deloitte, Mergers & Acquisitions, PriceWaterhouseCoopers, Wall Street Journal

By Michael Krigsman on June 3, 2010
In a important case, Marin County, California filed a complaint against Deloitte Consulting for its role in an over-budget SAP implementation.
Posted in Business, Featured Posts | Tagged California, deloitte, Lawsuit, Marin County, sap | 2 Responses

By Jason Busch on June 2, 2010
I recently caught up with Emptoris for a spring/summer briefing and update. From the discussion, I'm impressed by the level of transformation in the organization since Patrick Quirk, Emptoris' CEO, took the helm last fall. Emptoris has done a 180-degree turn from its past engineering/innovation-focused. Currently, it's strategy now places the customer — and their […]
Posted in Business | Tagged Ariba, Business, Contract Management, deloitte, Emptoris, ibm, spend analysis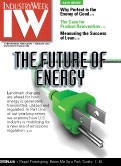 By Jason Busch on February 2, 2010
I know I sometimes sound like a broken RSS record when it
comes to preaching the benefits of supply risk management, but I'd wager
that the vast majority of non-procurement executives and line managers
are still not prepared to tackle the is…
Posted in Business | Tagged deloitte, Idustry Week, Insurance, Manufacturing, Risk management, supply chain, supply risk

By Brian Sommer on January 19, 2010
A former Deloitte Vice Chairman is handed an unfavorable court decision in Delaware. The allegations against him are eye opening. How can service firms prevent these events from happening in the first place?
Posted in Business | Tagged Auditing - Tax - Accounting, Current Affairs, damages, deloitte, GRC - Governance Risk Compliance, Huffington Post, Insider trading, Litigation, Professional Services, Service Providers, Stories That Should Upset You

By Jason Busch on November 11, 2009
In what will probably be told as the final chapter of one of the saddest professional services stories in management consulting history, a tale that traces rapid growth and equally rapid decline, Archstone Consulting, a strategy and operations firm, …
Posted in Business, Featured Posts | Tagged archstone consulting, Arthur Andersen, Consulting, deloitte, hackett group, KPMG, Lake Capital, procurement, Sourcing, Spend Management, strategy, supply chain