By R "Ray" Wang on December 8, 2014
Mobile Is The Main Entry Point For Digital Transformation Mobile initiatives provide an entry point into digital. Mobile first is more than a mantra. Why? By applying design thinking to solving specific and purposeful tasks and processes, organizations can rethink the digital journey with mobile projects. More importantly, mobile enables organizations to break the silos.
Posted in Featured Posts, Technology / Software | Tagged Android (operating system), data visualization, design, iOS, mobile app, usability, User Experience, user interface, User interface design | 2 Responses
By Michael Fauscette on September 19, 2014
I just returned from New Orleans last evening after attending Infor's user conference Inforum (disclosure: Infor paid my travel expenses to the event, and is an IDC client). On the flight back I was thinking about what I saw, and what I've learned about Infor from my last several interactions with them, and wanted to […]
Posted in Featured Posts, Technology / Software | Tagged Business, data, design, enterprise, erp, financials, HCM, Infor, Inforum 2014, innovation, Science, Technology / Software, ux | 1 Response

By Michael Krigsman on August 27, 2014
CEO Charles Phillips explains why his enterprise software company has cultivated design as a core strategic competency.
Posted in Featured Posts, Technology / Software | Tagged Charles Phillips, design, erp, Infor, Infor Global Solutions, workday | 2 Responses

By Anshu Sharma on November 6, 2013
One of the questions often asked by venture investors and entrepreneurs alike is – how does product strategy work at a company like Salesforce? How is it different from Oracle? How does Salesforce thinking about products fundamentally different than how SAP or Oracle approach it? To me it comes down to the way the three […]
Posted in Featured Posts, Technology / Software | Tagged Business process, design, oracle, SaaS, salesforce.com, sap, software as a service, ui, ux | 6 Responses

By James Governor on January 9, 2013
At the end of last year my founding partner dropped a quite outstanding post – The Importance of Software at IBM. In it Stephen analysed IBM's 2011 financial results through the lens he has been using for most of the year (the end of the age of Software-only business models).  It should surprise nobody that Software is […]
Posted in Technology / Software | Tagged apple, Cloud Computing, design, ibm, microsoft, monkigras, Open source, redmonk, VMware

By James Governor on November 18, 2012
I flew down to Madrid yesterday to check out what's happening in the SAP ecosystem at the company's TechEd and Sapphire event. There are a ton of angles to consider in looking at the company's comeback, but one of the most obvious is the growing influence of SAP's Research Labs in Palo Alto. SAP's future is […]
Posted in Technology / Software | Tagged design, Hasso Plattner, Madrid, sap, sapteched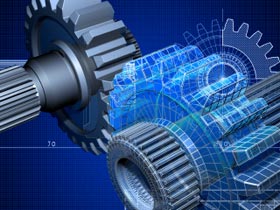 By Steve Mann on July 16, 2012
The passing of Steve Jobs, his subseqent biography and the recent HBR article on his management Photo credit: courtesy of Catapult Global principles has stoked tremendous interest in the importance of design in building great products and companies.  Designing great products is a brilliant notion… hard to do but easy to see how effective it […]
Posted in Featured Posts, Technology / Software | Tagged design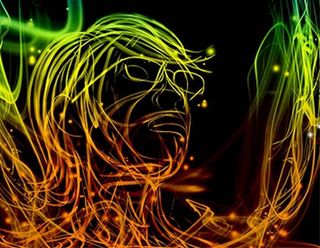 By Steve Mann on August 31, 2011
The pace of change in the online world is causing organizations to struggle to keep up with their online interactions with their customers. More and more of these interactions happen nowadays via the Interweb.  While these digital interfaces serve consumers everywhere, the user experience these consumers have shapes how they view the brands in their lives.  […]
Posted in Business, Featured Posts | Tagged Customer Experience, design, iPad, marketing, TouchPad, User Experience | 1 Response

By James Governor on November 18, 2010
I just spent a couple of days with IBM in Rye Brook, NY, and I have to admit, I came away impressed. I should also mention that I landed quite a nice contract while I was there, so take that into account when reading this piece. Why does IBM STG want to work with RedMonk, […]
Posted in Business | Tagged design, ibm, redmonk, STG, STGEVENT2010, Streetline | 1 Response

By Jeff Nolan on October 10, 2010
Here's an interesting argument… that Gap hoodwinked everyone into signing on to crowdsource a new logo by using their decidedly crappy "new" logo as bait: That's right. One of the most prominent popular fashion brands is crowdsourcing its new brand logo. So the favorite last-ditch tactic of brands and causes lacking money or new ideas […]
Posted in Trends & Concepts | Tagged 99designs, Bait-and-switch, Brand loyalty, Crowdsourcing, design, Gap, Get Satisfaction, Logo, Publicity stunt, Uncategorized