By Tom Raftery on March 18, 2013
One of the big talking points at this year's IBM Pulse was IBM's recent unveiling of its new platform for mobile, MobileFirst. My colleague James covers the announcement in details on his RedMonk blog, but I thought I'd talk a bit about the GreenMonk perspective, as we haven't covered mobile here very much to-date, and […]
Posted in Technology / Software | Tagged electric vehicle, endpoint management, energy management, esb, ibm, ibmpulse, internet of everything, Internet of Things, lausd, mobile, mobile battery life, mobile endpoint management, mobilefirst, operational risk management, people as sensors, Pulse, sap | 2 Responses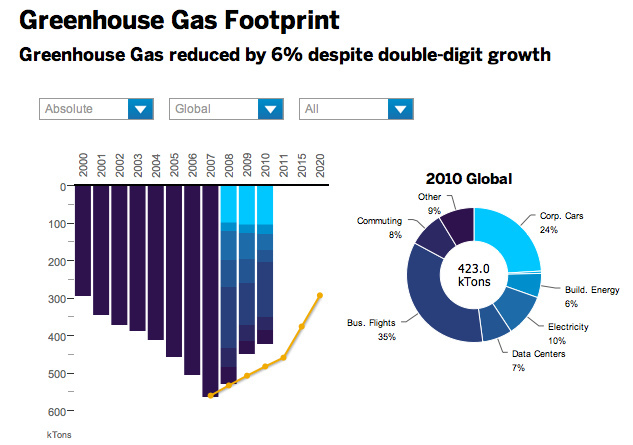 By Tom Raftery on April 26, 2011
The graph above is taken from the Greenhouse Gas Footprint page of SAP's Sustainability Report and it shows SAP's global GHG footprint for 2010. Of particular note in this graph is that globally SAP's 2010 carbon footprint for corporate cars is 24%. This is up from 23% in 2009 and 18% in 2008. This is […]
Posted in Technology / Software | Tagged Electric car, electric vehicle, electric vehicles, European Union law, EV, future fleet, Greenhouse gas, greenhouse gas emissions, greenhouse gases, mvv energie, sap

By Jeff Nolan on January 2, 2011
When I hear people say "this is the year of such-and-such" I am reminded of the mobile industry. Since at least 1999 people have been saying that, finally, this was the year of mobile and sure enough, 2009 may have finally been legitimately the year of mobile… which only proves that it is best to […]
Posted in Business, Technology / Software | Tagged Electric car, electric vehicle, Honda Civic, Nissan Leaf, Toyota Prius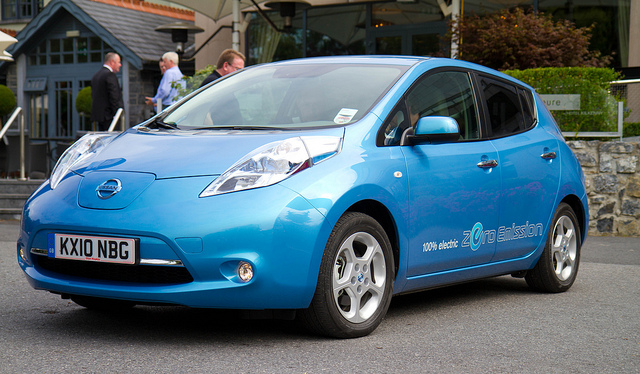 By Tom Raftery on August 31, 2010
I love the idea of electric cars and have done for a long time. Recently, one of my best friends Ray Flynn, proprietor of Flynns Garage (a Nissan Dealership in Carlow, Ireland), contacted me to let me know he is one of only 15 Nissan dealerships in Ireland who have been approved to sell the […]
Posted in Trends & Concepts | Tagged bev, demand response, Electric car, electric vehicle, electric vehicles, EV, load shifting, Nissan, Nissan Leaf, smart grid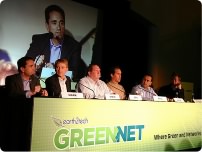 By Jeff Nolan on May 5, 2010
Last week I had the opportunity to attend GigaOM's GreenNet 2010 event, which was looking at how energy solutions are powering a new wave of innovation in Silicon Valley.
I was pleased to see that Katie had focused a good amount of the agenda and speaker slots for talks given by regulators and public utility officials. […]
Posted in Featured Posts, Trends & Concepts | Tagged electric vehicle, electricity, Energy, Gigaom, GreenNet, Public utility, Silicon Valley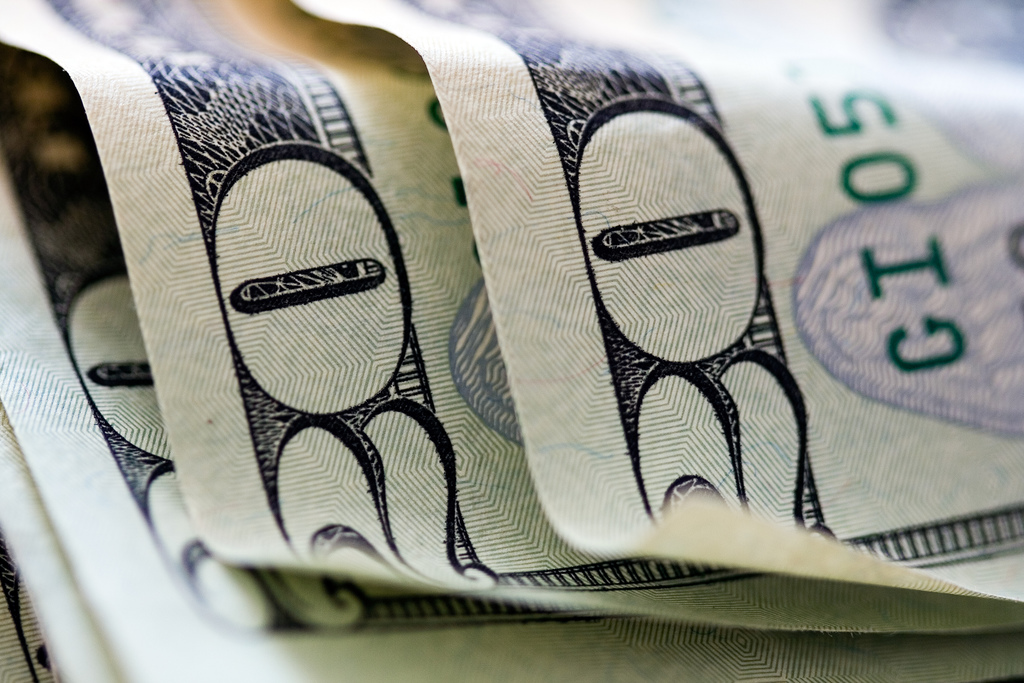 By Tom Raftery on January 29, 2010
U.S. pledges 17 percent emissions reduction by 2020 – washingtonpost.com
The United States pledged Thursday to cut its greenhouse gas emissions by 17 percent by 2020 from 2005 levels under an international climate agreement, though it made its commitment contingent on passing legislation at home. […]
Posted in Trends & Concepts | Tagged Carbon emissions, covalence, doe, eels, electric vehicle, energy storage, ethics, EU, green mcafee CSR sustainability, greenhouse gas emissions, GreenNumbers, monsanto, obama, think city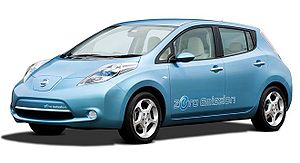 By Jeff Nolan on January 26, 2010
Over the weekend @Devahaz asked me for my thoughts on current status re a post I wrote over 2 years ago lamenting the optimistic projections of newly minted electric vehicle companies.
I realize that I may be guilty of "not getting with the program" on this whole electric car business, but does anyone else […]
Posted in Featured Posts, Trends & Concepts | Tagged Better Place, Chevrolet Volt, Electric car, electric vehicle, Honda Civic Hybrid, Internal combustion engine, Nissan Leaf, Toyota Prius | 2 Responses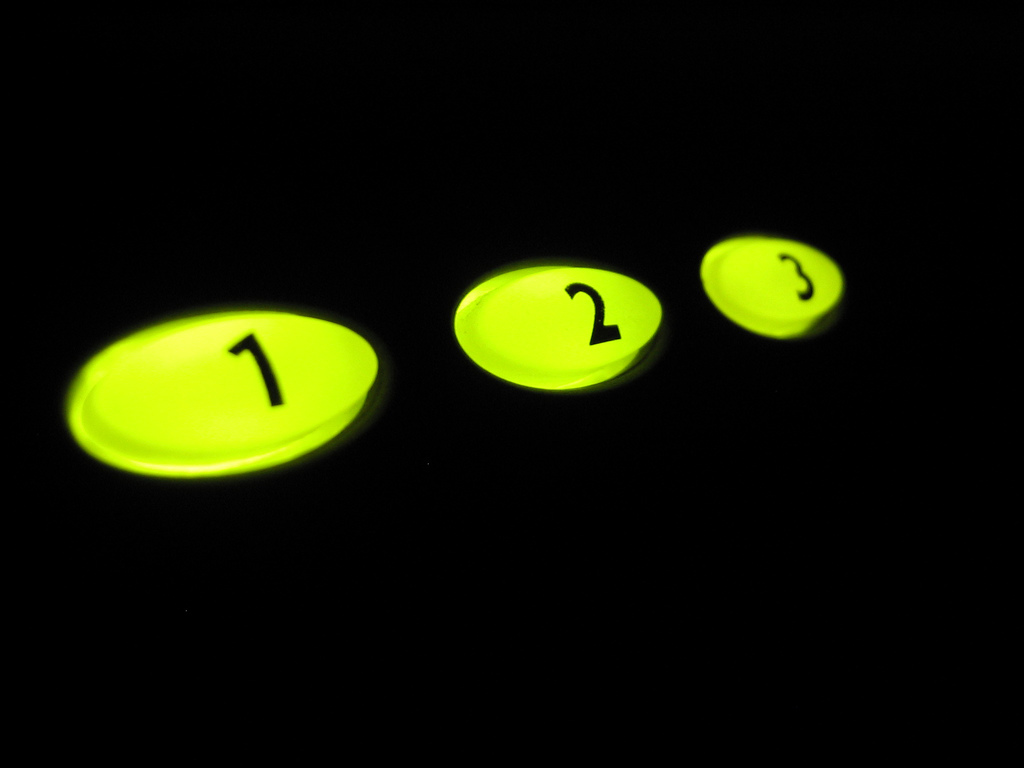 By Tom Raftery on January 15, 2010
Photo credit arekiiu
Here is today's Friday Green numbers round-up:
TVA purchasing up to 815MW wind power from Kansas and Illinois
TVA has inked four deals to purchase wind power generated in Illinois and Kansas.
The federal utility said today that the contracts will allow it to purchase up to 815 megawatts of renewable wind energy, and will […]
Posted in Trends & Concepts | Tagged bev, cfl, doe, electric vehicle, GreenNumbers, led, Natural gas, new york, oil, phev, Renewable energy, scotland, t boone pickens, tva, wind energy, Wind power

By Tom Raftery on January 13, 2010
Just before Christmas I had a chat with Ford's head of battery electric vehicle applications, Greg Frenette. We discussed how Ford has been working with utilities and industry organisations to ready its electric vehicles for deep integration into smart grids.
It was fascinating for me to see just how far Ford have proceeded with their thinking […]
Posted in Business | Tagged battery electric vehicle, electric vehicle, ford, ford escape, ford motor company, Ford Transit Connect, greg frenette, lithium ion, Lithium-ion battery, plug in hybrid, plug-in Escape, smart grid, Southern California Edison, vehicle to grid | 1 Response