By Michael Fauscette on February 11, 2014
I got a little frustrated last week, with several ongoing projects with multiple deliverables and supporting content I found myself constantly playing "who's got the most current version of the file" and "where is that doc I need to read…
Posted in Technology / Software | Tagged collaboration, content, e20, eC3, email, Evernote, socbiz | 3 Responses

By Jeff Nolan on August 29, 2013
Like many Gmail users I have adopted the new tabbed interface that started rolling out in June. I like the organization model and find their categorization remarkably accurate, which in light of the ongoing government data privacy scandals only makes me more concerned about the machine processing of communications. However, it is useful and I […]
Posted in Featured Posts, Technology / Software | Tagged email, email marketing, gmail, marketing | 1 Response

By Michael Fauscette on June 6, 2013
Salesforce.com announced its intent to acquire email marketing and marketing automation vendor ExactTarget for ~$2,5B or $33.75/share, ending a few years worth of speculation as to which marketing automation vendor it would eventually acquire. The leading contender up to last December was marketing automation heavyweight Eloqua, but Oracle ended that line of thinking by acquiring […]
Posted in Business, Featured Posts | Tagged BuddyMedia, Cloud, CMO, CRM, CX, digital marketing, Eloqua, email, ExactTarget, ibm, marketing, marketing cloud, Marketo, oracle, salesforce, salesforce.com, sap, sfexact, strategy | 2 Responses

By Sameer Patel on January 13, 2013
The Kill Email meme never really dies. Ever since the dawn of enterprise social computing circa 2006, the value proposition has been waffling between being a process killer to a portal killer and my favorite, an email killer. Stare Email in the face all you want. She's looking back and laughing at you. Then I […]
Posted in Featured Posts, Technology / Software | Tagged Collaborative Organizations, email, enterprise social networking, Facebook, linkedin, Social network | 3 Responses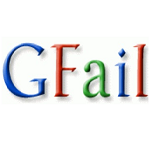 By Zoli Erdos on May 1, 2012
Google Apps mail background send fails, but the pending email is nowhere to be found. You either stay logged in and keep the browser open infinitely, or lose your work.
Posted in Technology / Software | Tagged application software, email, Fail, gmail, google, google apps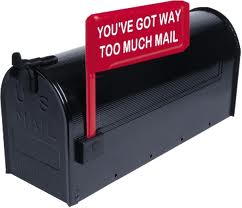 By Michael Fauscette on February 26, 2012
I was recently approached by IBM to me write a white paper discussing the future of email. They came to me, in part because of my work with social business software but also because of this post from last April,…
Posted in Business | Tagged collaboration, email, File sharing, ibm, im, socbiz, Social
By John Taschek on February 21, 2012
In the tech world in which everything is recycled, retooled, and spit out like un-digestible gristle, one often comes across the phrases such as groupware is "dead" or "email is dead." Oddly enough these are euphemisms or perhaps more correctly the opposite: dysphemisms – the substitution of a disagreeable word…
Posted in Featured Posts, Trends & Concepts | Tagged @jtaschek, @stevegillmor, @toppundit, activity stream, chatter, collaboration, email, Enterprise Irregulars, Facebook, Groupware, Irregulars, salesforce.com, Social, Web/Tech, Weblogs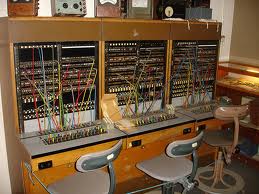 By Michael Fauscette on April 16, 2011
There's a pretty good argument that a big part of the social business transformation is simply using new and more effective ways to communicate. In fact that's really one of the fundamental advances that accompanied the adoption of the Internet….
Posted in Business | Tagged activity stream, collaboration, communication, e2.0, email, im, project management, socbiz, social business, work execution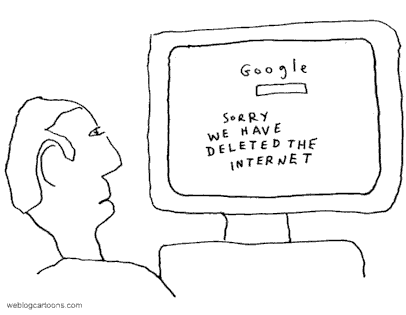 By Zoli Erdos on March 1, 2011
A few hundred thousand (numbers range from 150k to 500K) Gmail and Google Apps users had the scary experience of losing ALL their email content yesterday.  Their account was accidentally "reset".  Google acknowledged the error, and issued a statement that they are working on restoring "lost" content. Let's stop and think here a minute.  Is […]
Posted in Technology / Software | Tagged application software, backup, data backup, email, Email client, gmail, google, Google Account, google apps, Hotmail, Internet Message Access Protocol, outlook, zoho mail, Zoho Office Suite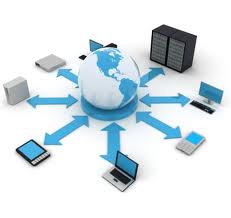 By Michael Fauscette on December 25, 2010
This week in the New York Times an article and a follow on post on the NYT Bits Blog talked about online email use and a report from ComScore that shows a sharp decline in email use among several age…
Posted in Featured Posts, Trends & Concepts | Tagged ARPANET, communication, ComScore, e2.0, email, Enterprise 2.0, mobile, SMS, social business, Webmail | 1 Response