By Denis Pombriant on January 12, 2011
We're coming back.  We aren't out of the proverbial woods but we should be on the upswing from the long downturn.  According the Labor Department the U.S. economy added 103,000 jobs in December bringing the unemployment rate down to 9.4 percent.  Jobs are traditionally a lagging indicator so even better. Most importantly this was not […]
Posted in Featured Posts, Technology / Software | Tagged CRM, Employment, recession, salesforce, salesforce.com, technology, video marketing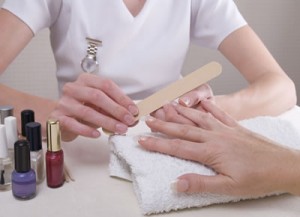 By Naomi Bloom on January 6, 2011
Nail Tech Tales When Daniel Pink's now classic "Free Agent Nation" was published in 2001, it brought to public attention the world in which I had been living for much of my professional life.  Just in my little neighborhood, at the intersection of HRM and IT, I knew well several dozen solos, like me, who were earning […]
Posted in Trends & Concepts | Tagged Change Management, COBRA, Dan Pink, Employment, Free agent, Free Agent Nation, HRM/IT Intersection, KSAOCs, Self-employment, talent management, Vocabulary Shapes Our Thinking

By Maggie Fox on October 13, 2010
There has been a ton of discussion about the merits of unlimited vacation, offered by companies like Netflix, The 400 salaried employees are evaluated on their individual performances, not face time. Still, they must be able to balance work and vacation responsibly to get their work done. And they must be able to work without […]
Posted in Business | Tagged Employment, Social Media Group, Vacation | 7 Responses

By Jason Busch on September 6, 2010
Like most Spend Matters readers in the United States, I'm taking off to spend the day with my family, holding our last official summer barbecue. But that hasn't stopped me from thinking more closely about a subject that's been on …
Posted in Business | Tagged BBQ, Employment, job market, Labor Day, Labour economics, layoffs

By Brian Sommer on August 30, 2010
Alumni, referrals & social networks can change the economics of recruiting. SelectMinds offers up one such approach.
Posted in Technology / Software | Tagged Employment, Human resources, linkedin, SelectMinds, TalentVine

By Brian Sommer on August 22, 2010
e-vites are those employment opportunities your friends forward to you from their employers. A recent survey indicates their use may increase soon.
Posted in Trends & Concepts | Tagged Employment, eVite, Jobvite, Recruitment & Staffing, Social network | 1 Response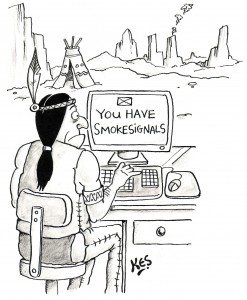 By Jason Busch on August 18, 2010
In the first two posts in this series (Part 1 and Part 2), we examined some of the trends highlighting the movement to contingent workforces as well as how the current state of the economy ties to just that — not to mention some …
Posted in Business | Tagged contingent workforce, Employment, Human resources, Independent contractor, recession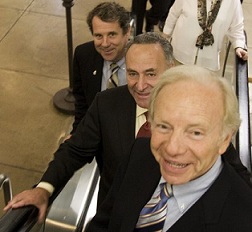 By Phil Fersht on August 17, 2010
Senator Charles E. Schumer, not content with ludicrous attempts to tax the US consumer for taking an offshore call, has continued his personal tirade against the use of offshore services, by pushing through legislation to add a further $2,000 tax for an H-1B visa application, and $2,250 more for an L-1 visa application.
Posted in Business, Featured Posts | Tagged BPO, Current Affairs, Employment, H-1B visa, Horses For Sources, Information technology, Infosys, IT Outsourcing / IT Services, offshore, Outsourcing, Outsourcing and Politics, Outsourcing Vendors, Schumer, The Future of Outsourcing, United States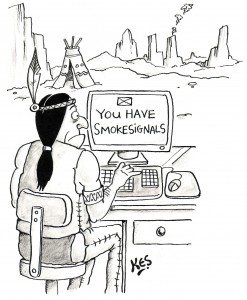 By Jason Busch on August 16, 2010
In the first post in this series, I cited a Workforce Management article that highlights the recent trend toward contingent hiring as a replacement for — rather than a supplement to — bringing on regular W-2 full-time employees….
Posted in Business | Tagged contingent workforce, Employment, Human resources, Independent contractor, recession

By Jason Busch on August 11, 2010
I've often found the contingent staffing market to be a useful indicator for looking at where an economy is in regards to its overall cycle — from growth to recession. The traditional thinking goes that contingent hiring ramps up…
Posted in Business | Tagged contingent workforce, Employment, Human resources, Independent contractor, recession | 2 Responses