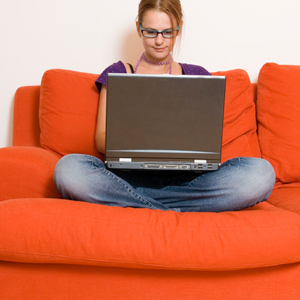 By Bob Warfield on August 8, 2013
Offshoring, Outsourcing, the switch to freelancers instead of full-time employees, and all of the other ways big business wants to shed expenses at no apparent cost is a trend that's well underway. Shortcuts all have a price of one kind or another. Usually that price is hidden from the bean counters that wanted to do […]
Posted in Business | Tagged bootstrapping, Employment, Freelancer, Outsourcing, strategy | 1 Response
By Susan Scrupski on February 7, 2013
So, I'm alone again, naturally.* I have been letting friends know over the past few weeks that I resigned from my incredibly great new position at 7Summits.  It was not them; it was me.  The more I got into the thick of the work, I realized I am far too independent for a real day […]
Posted in Business | Tagged Aaron Swartz, Dachis Group, Freelancer, ITSinsider, Marshall Kirkpatrick, Personal Commentary, Sameer Patel, social business, solo, Susan Scrupski

By Brian Sommer on March 18, 2010
oDesk's Brian Goler called to discuss the Inadvertent Freelancer concept. The discussion covered much more than oDesk's abilities to help the modern freelancer.
Posted in Business | Tagged Contracting, Current Affairs, Elance, Freelancer, group dynamic, India & Services, oDesk, Professional Services, Service Providers, Software developer, Software Vendors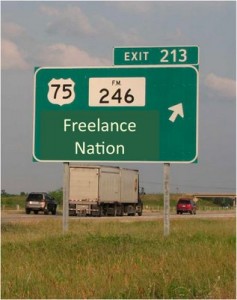 By Brian Sommer on February 25, 2010
So, you're now a freelancer – While that wasn't your career plan, initially, you're a freelancer now. How do freelancers sell when they're really great at delivery? Read part 2 of this three part series on the world of Inadvertent Freelancers
Posted in Featured Posts, Trends & Concepts | Tagged Current Affairs, Facebook, Freelancer, freelancing, group dynamic, linkedin, marketing, Professional Services, sales, sales skills, Selling Professional Services, Service Providers

By Brian Sommer on February 17, 2010
Not every freelancer is one by choice. The economy has thrust millions into the freelance economy. Technology can help some of them but what about the inadvertent freelancer? Who's helping them?
Posted in Trends & Concepts | Tagged Business Services, Consulting, Current Affairs, Elance, Employment, Freelancer, Marketplaces, oDesk, Professional Services, Selling Professional Services, Sourcing, Think About IT | 2 Responses