By Brian Sommer on February 8, 2010
Maybe I'm the only person who's not doing handstands re: the new iPad. It's a slick device but is the market really there for it? Here are some points to ponder….
Posted in Trends & Concepts | Tagged Amazon Kindle, apple, Current Affairs, e-book, Fun With Tech, iPad, kindle, Sony, Sony Reader, Think About IT, Web/Tech
By Brian Sommer on November 19, 2009
Leave the trade show booth behind and get creative. The guerilla marketing at technology shows can be entertaining, memorable and maybe even profitable. Done right, it makes a bigger impact than any brochure, newsletter or keychain giveaway. Look at what SugarCRM did at the Salesforce show!
Posted in Featured Posts, Trends & Concepts | Tagged CRM, Current Affairs, Dreamforce, erp, Fun With Tech, pr, SaaS, sales, salesforce.com, Selling & Marketing Software, Software Events, Software Vendors, sugarcrm, The Applications Market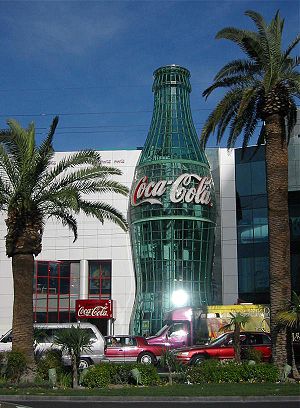 By Brian Sommer on October 8, 2009
We got a lot of pitches from technology companies at the recent HR Technology show in Chicago. Each of us asked vendors "What are the top 3 things we should remember about your firm?" and often we were met with blank stares; a litany of functions and features; or, that rarest of all, a polished set of messages any analyst or prospect would love.
Posted in Featured Posts, Trends & Concepts | Tagged Coca-Cola, experiential, Fun With Tech, HR Technology, Humor, marketing, McDonalds, sales, Selling & Marketing Software, Software Marketing, software sales, technology