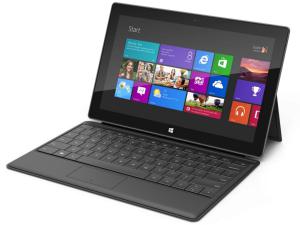 By Bob Warfield on July 28, 2014
I recently tried and failed for the fifth time to buy a Microsoft Surface Pro 3.  It's been a real comedy of errors, but the latest attempt has been by far the most spectacular failure. Let me start out by saying I really like the Microsoft Surface Pro 3.  I am a perfect candidate for […]
Posted in Business | Tagged Amazon, apple, customer service, Gadgets, marketing, Microsoft Surface, mobile, strategy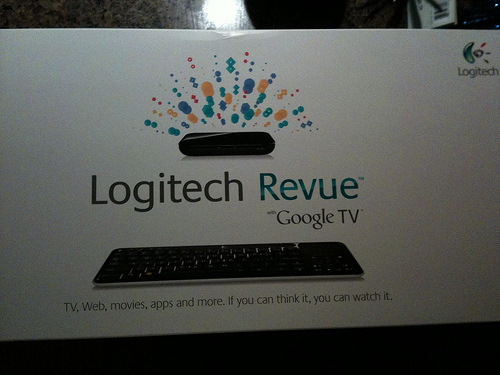 By Michael Coté on December 10, 2010
If you've ever wanted to browse the web on your TV you should get a Logitech Revue, one of the Google TV boxes available on the market. Other than that, it's a bit of a bust for myself.
Posted in Technology / Software | Tagged android, Gadgets, google tv, GoogleTV, iPhone, Logitech, Logitech Revue, Netflix, Reviews, RIA, The New Thing, The Roku Player, Video on demand

By Michael Fauscette on October 25, 2010
Apple's announcement this past week of another apps store, this time focused on offering products for the Mac, is one in a rapidly growing series of app store launches in the last year or so. It's not really a surprise…
Posted in Business, Featured Posts | Tagged App Store, apple, distribution, Gadgets, microsoft, technology, Technology / Software

By Bob Warfield on May 25, 2010
"For over a thousand years Roman conquerors returning from the wars enjoyed the honor of triumph, a tumultuous parade. In the procession came trumpeteers, musicians and strange animals from conquered territories, together with carts laden with treasure and captured armaments. The conquerors rode in a triumphal chariot, the dazed prisoners walking in chains before him. […]
Posted in Featured Posts, Trends & Concepts | Tagged apple, commoditization, Gadgets, google, innovation, iPad, iPhone, marketing, platforms, Steve Jobs, strategy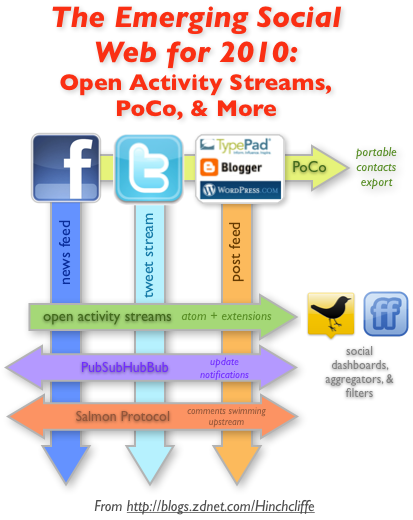 By Dion Hinchcliffe on January 20, 2010
The emergence of Facebook, Twitter, and the rest of the social Web as a global force in the last several years has done a great deal to highlight their potential to fundamentally alter the way we communicate and collaborate both at home and in business. However, despite the movement of social computing into our daily lives we're all clearly on a long journey together as the technologies themselves emerge from infancy.
The state-of-the-art today when it comes to the social computing environments that surround us now — in our browsers, mobile devices, and elsewhere — underscore how much more we have left to do to make these new modes of digital conversation and discourse become mature, efficient, safe, and truly useful.
Fortunately the Web doesn't stand still and there continues continues to be rapid research and development when it comes to the mechanics of today's online social universe. There are many new efforts under way to refine and improve the world of social media, some of which we'll explore here and many which are just beginning…
Posted in Featured Posts, Trends & Concepts | Tagged atom, Badges, blogs, collaboration, Community, Convergence, Enterprise Web 2.0, Facebook, Gadgets, Identity 2.0, Lightweight Service Models, Loosely Joined, microformats, Open APIs, openid, Products, RSS, SaaS, Small Pieces, social computing, Social Media, social networking, social networks, social software, social web, Structured Content, The Social Graph, Twitter, User Generated Content, Web 2.0, Web 2.0 Platforms, Web as Platform, Web services, widgets, Wikis