By Jeff Nolan on August 29, 2013
Like many Gmail users I have adopted the new tabbed interface that started rolling out in June. I like the organization model and find their categorization remarkably accurate, which in light of the ongoing government data privacy scandals only makes me more concerned about the machine processing of communications. However, it is useful and I […]
Posted in Featured Posts, Technology / Software | Tagged email, email marketing, gmail, marketing | 1 Response

By Bob Warfield on July 23, 2013
The folks at MailChimp recently did an article that analyzed open rates for emails and how they were affected by Google's new Gmail tabbed user interface.  There's not a huge amount of data yet, but there are 3 consecutive weeks of reduced open rates in the wake of the new tabbed interface.  Here's the graph […]
Posted in Featured Posts, Technology / Software | Tagged gmail, google, Google Reader, MailChimp, marketing, strategy | 2 Responses

By Jeff Nolan on July 2, 2013
Google+ turned two this week and by all accounts Google has won over critics with a compelling social network experience. I have been a fan from day 1 and perhaps what I admire most about Google is that they ignore the pundits while playing a very long game of their own making… so while my […]
Posted in Technology / Software | Tagged gmail, google, Google Plus, Google Voice, GoToMeeting, Gtalk, Hangouts, WebEx | 2 Responses

By Jeff Nolan on February 7, 2013
Like a lot of people I depend on Office to do my job. I have tried a range of personal productivity applications and nothing comes close to Office in terms of depth of features and overall completeness of the product. It is nothing short of a stunning achievement that changed the way we work. When […]
Posted in Featured Posts, Technology / Software | Tagged ActiveSync, CalDAV, CardDAV, gmail, google, google apps, Microsot, Office 2013, windows phone | 2 Responses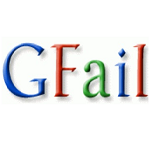 By Zoli Erdos on May 1, 2012
Google Apps mail background send fails, but the pending email is nowhere to be found. You either stay logged in and keep the browser open infinitely, or lose your work.
Posted in Technology / Software | Tagged application software, email, Fail, gmail, google, google apps

By Michael Coté on August 28, 2011
In moving to a BigCo job you quickly notice how different life behind the firewall is when it comes to IT. You're often more limited than empowered. The advances in consumer IT (things like Facebook and GMail) often have created better IT than corporations provide their employees. For well over a decade, corporate IT has […]
Posted in Technology / Software | Tagged Consumer, consumer IT, corporate it, dropbox, EI, Evernote, Facebook, gmail, IT, Risk management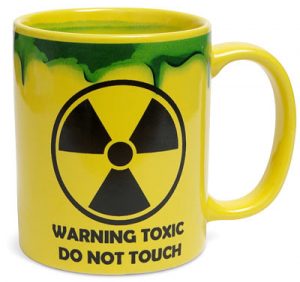 By Bob Warfield on July 21, 2011
This post is on  behalf of the Enterprise CIO Forum and HP. Do you struggle with productivity some days?  Have you discovered that one of the secrets is to eliminate distractions?  If your answer is yes to both, then you'll understand where I'm coming from with this post. After having spent some time with Google+, it finally […]
Posted in Featured Posts, Trends & Concepts | Tagged gmail, google, HackerNews, linkedin, Productivity, Social Media, Twitter, Web 2.0 | 9 Responses

By Zoli Erdos on June 23, 2011
Google keeps on coming up with new features at a rapid pace, some making it to adulthood soon, others stuck in "labs" mode forever, some we like, other's less so – to each their own.  But I've never thought the day would come I would write the words utterly ridiculous, iditiotic, intrusive, with absolute certainly […]
Posted in Technology / Software | Tagged application software, Data mining, gmail, google, google apps, Privacy | 2 Responses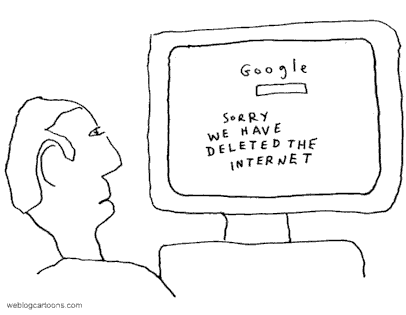 By Zoli Erdos on March 1, 2011
A few hundred thousand (numbers range from 150k to 500K) Gmail and Google Apps users had the scary experience of losing ALL their email content yesterday.  Their account was accidentally "reset".  Google acknowledged the error, and issued a statement that they are working on restoring "lost" content. Let's stop and think here a minute.  Is […]
Posted in Technology / Software | Tagged application software, backup, data backup, email, Email client, gmail, google, Google Account, google apps, Hotmail, Internet Message Access Protocol, outlook, zoho mail, Zoho Office Suite

By Phil Wainewright on December 20, 2010
Some people say that it takes ten years to take a new operating system from concept to production-ready. It seems to me that the notion of the cloud as a single, global super-computer, now ten years old, is finally reaching maturity.
Posted in Featured Posts, Technology / Software | Tagged cloudcomputing, gmail, google, Super OS