By Jeff Nolan on April 20, 2010
Google has been a remarkable company to watch over the years, operating as a pure product company that reflected Microsoft in it's prime, which is just to say when Microsoft could make or break a new market by simply introducing a new product. Google also adopted Microsoft's strategy for empowering product managers with great and […]
Posted in Trends & Concepts | Tagged apple, buzz, google, Google Buzz, microsoft, Privacy, Wall Street Journal

By Phil Wainewright on February 15, 2010
It's been a tumultuous couple of weeks in the world of collaboration software, with major initiatives from two leading vendors at opposite ends of the market spectrum. At the heavyweight end of the enterprise market, SAP released into beta its 12sprints collaborative decision-making tool. From the high-volume end of the individual consumer market, Google unveiled […]
Posted in Technology / Software | Tagged 12sprints, Business process, collaboration, Decision making, Enterprise 2.0, google, google apps, Google Buzz, Google Buzzz, salesforce.com, sap, social computing

By Chris Selland on February 14, 2010
Is Google Buzz just a Twitter wanna-be, or is it a key component of a much larger strategy to take on Facebook and own the infrastructure of the social web?
Posted in Business | Tagged AOL, Facebook, google, Google Buzz, Google Reader, Google Wave, Twitter, YouTube | 1 Response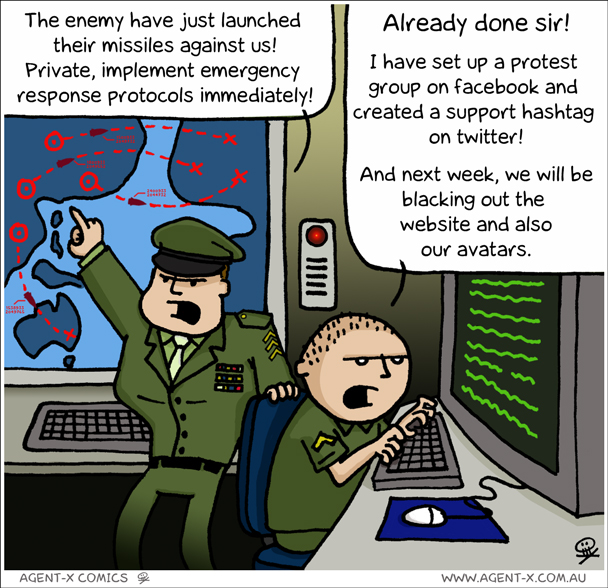 By Zoli Erdos on February 11, 2010
Slacktivism: The act of participating in obviously pointless activities as an expedient alternative to actually expending effort to fix a problem.
Posted in Trends & Concepts | Tagged Facebook, Google Buzz, hashtag, Humor, slacktivism, Twitter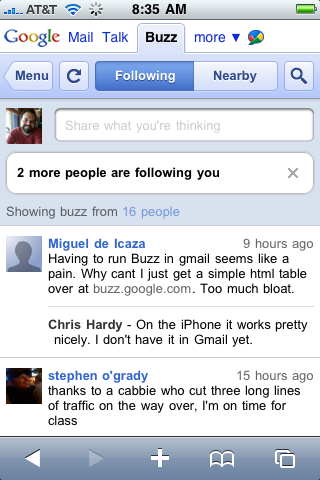 By Michael Coté on February 11, 2010
Google Buzz looks cool for sure, but it's not going to crush anything just yet.
Posted in Featured Posts, Technology / Software | Tagged Collaborative, Enterprise 2.0, Facebook, google, Google Buzz, Google Wave, Gowalla, The New Thing, Twitter, Web 2.0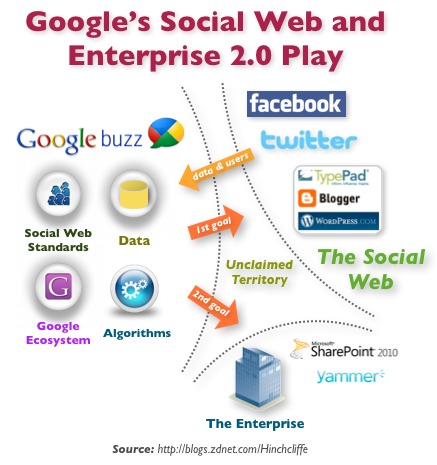 By Dion Hinchcliffe on February 9, 2010
Earlier this afternoon Google Buzz went live after a comprehensive launch event streamed live over YouTube. Buzz is a brand-new social tool that helps users to share updates, links, photos, videos, and more with the online world at large. Aimed at consumers and eventually enterprises, Buzz is Google's most serious Social Web play yet. Find out why with my detailed breakdown and analysis.
Posted in Featured Posts, Technology / Software | Tagged collaboration, Community, Enterprise 2.0, google, Google Buzz, Mobile Internet, Mobile Web, Open APIs, SaaS, search, Search Engines, social computing, Social Media, social networking, social software, social web, Twitter, Web 2.0, YouTube | 3 Responses