By Michael Krigsman on December 5, 2014
John Halamka is one of the top CIOs in the world. His approach to crisis management offers lessons for every IT and business leader.
Posted in Business | Tagged Harvard Medical School, Harvard University, The New England Journal of Medicine

By Louis Columbus on August 6, 2013
Stanford Hoover Tower (Photo credit: Wikipedia) The value and variety of online cloud computing programs being offered by leading colleges and universities is proliferating. Focusing on the learning needs of IT professionals who need to apply cloud technologies to solve complex business problems, many of these programs and courses sell out before classes begin. This […]
Posted in Featured Posts, Technology / Software | Tagged aaron levie, Berkeley, byline=Louis Columbus, Cloud Computing, DePaul University, Georgia Institute of Technology, Harvard University, Innovation & Science, Irvine, JDA Software, Los Angeles, Louis Columbus' blog, Tech, UCLA, University of California | 1 Response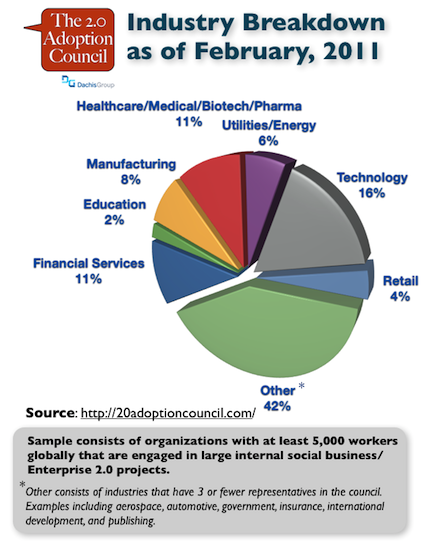 By Dion Hinchcliffe on February 16, 2011
Social business is starting to get serious attention as an industry, like social media recently has in the investment community. I take a close look at where the action has been when it comes to the places Enterprise 2.0 is most likely to thrive.
Posted in Business, Featured Posts, Technology / Software | Tagged collaboration, Disruptive technology, Enterprise 2.0, Harvard University, ibm, social business, Social Media, Social network service | 3 Responses