By Jason Busch on October 3, 2011
You've got to credit Wal-Mart with finding new markets to drive growth – in this case, in its own back yard. Over on Healthcare Matters , Tom Finn recently penned a piece summarizing and analyzing Wal-Mart's recent move to tap the gr…
Posted in Business | Tagged Electronic health record, Health care, Physician, Wal-Mart

By Jason Busch on September 10, 2011
Earlier today, we formally announced Spend Matters' latest venture exploring the healthcare supply chain: Healthcare Matters. Collectively, the Spend Matters and Healthcare Matters team is stoked to tackle an industry and set of busine…
Posted in Trends & Concepts | Tagged Health care, supply chain

By Jason Busch on March 16, 2011
There's a tremendous amount of debate right now both here and in Europe about how to reduce costs in the healthcare industry. The UK appears to be partially headed toward decentralized decision making, pushing costs and sourcing i…
Posted in Business, Featured Posts | Tagged drug shortage, drugs, FDA, Health care, supply chain | 1 Response

By Jason Busch on September 14, 2010
Earlier this morning MedAssets announced it was acquiring fellow healthcare GPO Broadlane. According to the announcement, MedAssets "has entered into a definitive purchase agreement to acquire The Broadlane Group … Broadlane Gro…
Posted in Business | Tagged Broadlane Group, Group purchasing organization, Health care, Healthcare, MedAssets, Spend Management, supply chain | 1 Response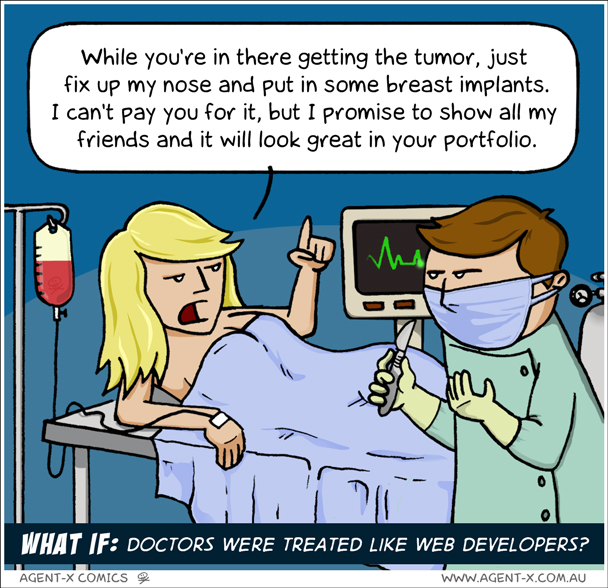 By Zoli Erdos on June 21, 2010
– Customers would not tell a mechanic to throw in free extras just because they are in the engine anyway.
– Clients would not ask an architect to totally redesign a building plan once it is done, by 9am the next day, because their 6yr old son did not like it.
Posted in Trends & Concepts | Tagged freebie, Health care, Humor, Physician, Web development

By Jason Busch on April 28, 2010
One of the major challenges of insuring the millions of US Citizens who don't currently have health coverage will be paying for it, which we discussed earlier this week. Another challenge will be having enough doctors and nurses — not to mention other patient-facing medical professionals — to meet demand. A recent WSJ article on […]
Posted in Trends & Concepts | Tagged Family medicine, Health, Health care, Medicine, Physician, Primary care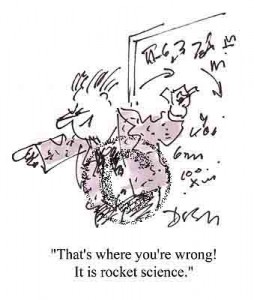 By Naomi Bloom on April 27, 2010
Once upon a time, the concept of retroactive payroll processing was invented to handle the all too often situation of a personnel action (that's what they were called when I was young) that was presented to "the system" after the date on which is should have taken effect.  Without a retroactive processing capability in payroll, […]
Posted in Business, Featured Posts | Tagged "Killer" HRMDS Scenarios, accounting, enterprise software, Financial services, Health care, Health insurance, HRM Software, Preferred Behaviors, Tax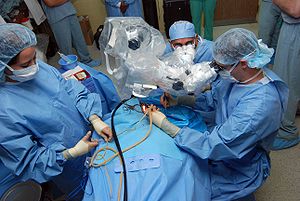 By Jason Busch on April 4, 2010
Image via Wikipedia In healthcare, hospital and IDN procurement environments, the primary stakeholders are doctors. Given their historic role in owning the specification process for any material, service or supply that is involved in anyway in patient outcomes, it's logical that they would be resistant to change. But it is possible to show physicians that […]
Posted in Trends & Concepts | Tagged BPO, BravoSolution, Business, business process outsourcing, Health care, procurement, Risk management, supply chain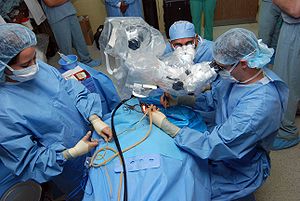 By Jason Busch on March 23, 2010
Group purchasing organizations (GPOs) are extremely well engrained in the healthcare supply chain. GPOs are intermediaries that sit between hospitals and other buyers and suppliers, typically taking a percentage of the value of each transaction (whic…
Posted in Business | Tagged BPO, business process outsourcing, GPO, group health care, Health care, prucurement, supply chain | 1 Response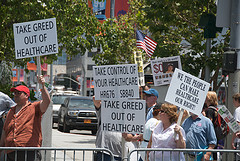 By Jeff Nolan on March 18, 2010
The fundamental challenge the health insurance, or any insurance business for that matter, faces is how to blend risk pools so that the customers who consume few services pay for those who consume many services.
In other words, my premiums will go down because healthy young people who currently get by without insurance will […]
Posted in Trends & Concepts | Tagged Health, Health care, Health insurance, Insurance, Public health insurance option, Whole Foods