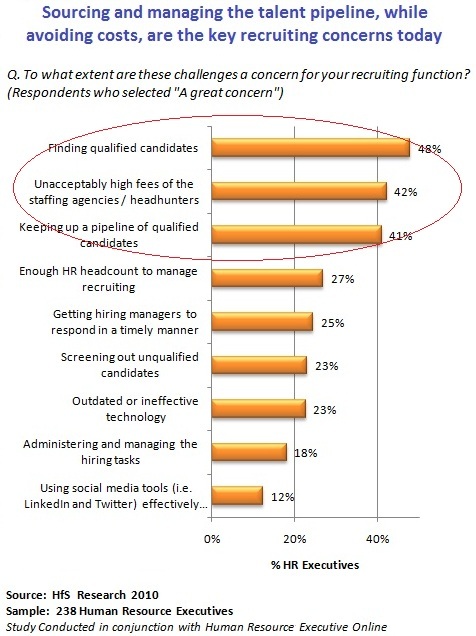 By Phil Fersht on June 22, 2010
HfS Research's latest study, conducted in conjunction with Human Resources Executive Online, gleaned the views and dynamics of 238 HR executives towards RPO. And the first factor that was apparent, was that RPO was low down the list of recruiting servi…
Posted in Featured Posts, Trends & Concepts | Tagged BPO, business process outsourcing, Globalization, Horses For Sources, HR Outsourcing, HR Strategy, HRE Online, HRO, Human resources, Outsourcing Research, Phil Fersht, RPO, talent management, The Future of Outsourcing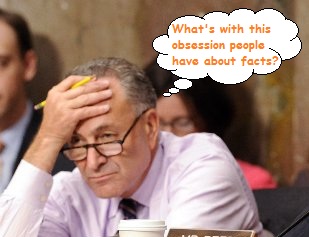 By Phil Fersht on June 16, 2010
The majority of the viewpoints convey concern and confusion regarding the implications of Senator Schumer's proposals. However, one opinion does standout, coming from a gentleman called Skip Womack, who heads up the US onshore IT outsourcing provider, …
Posted in Trends & Concepts | Tagged BPO, Horses For Sources, IT Outsourcing / IT Services, offshoring, Outsourcing, Outsourcing and Politics, Phil Fersht, Schumer, The Future of Outsourcing | 1 Response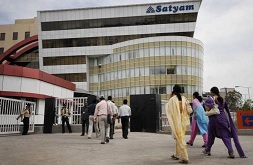 By Phil Fersht on June 13, 2010
Mahindra Satyam recently staged it first analyst conference as a new entity, to announce to industry that its new structure was complete, and was a serious IT/BPO services competitor. Resurrecting itself from the biggest scandal in Indian outsourcing…
Posted in Business | Tagged BPO, Horses For Sources, Industry-specific Outsourcing, IT Outsourcing / IT Services, Knowledge Process Outsourcing, Mike Atwood, Outsourcing Events, Outsourcing Research, Outsourcing Vendors, Phil Fersht, Satyam, Tech Mahindra, The Future of Outsourcing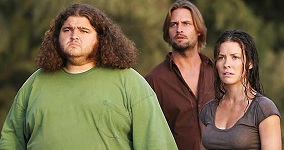 By Phil Fersht on June 4, 2010
When is comes to "bringing US jobs back onshore", we repeatedly seem to get all sorts of legislation that, quite simply, is focused on restricting our busineses' competitiveness, when we should be looking at helping them invest in new talent and entrep…
Posted in Featured Posts, Trends & Concepts | Tagged BPO, Call Center, Current Affairs, fersht, Horses For Sources, Outsourcing, Outsourcing and Politics, Schumer, US Economy | 1 Response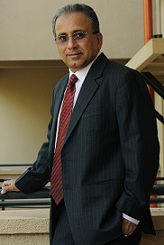 By Phil Fersht on June 2, 2010
If anyone had told you a few years ago that Wipro would have a market cap of more than $30bn, you would have made a few discreet calls to their doctor, or perhaps their math teacher. But today, the Bangalore-headquartered firm has firmly shed the tag of That Indian IT firm which makes the vegetable oil, to become a genuine leading global IT services and BPO enterprise, with 105,000 employees.
Posted in Business | Tagged bangalore, BPO, business process outsourcing, Cloud Computing, Horses For Sources, Industry-specific Outsourcing, IT Outsourcing / IT Services, ITO, Outsourcing and Technology, Outsourcing Heros, Outsourcing Vendors, Phil Fersht, SaaS, Suresh Vaswani, The Future of Outsourcing, wipro, Wipro Technologies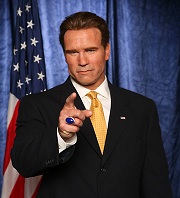 By Phil Fersht on May 28, 2010
It is abundantly clear that enterprises buyers recognize that the blame lies a lot more in their camp than their provider's, with well over a third citing poor change management and communications as a great concern, coupled with the fact that their current governance team has little juice internally to drive an innovation agenda.
Posted in Trends & Concepts | Tagged BPO, Horses For Sources, innovation, Innovation in Outsourcing, Knowledge Process Outsourcing, Outsourcing Research, Phil Fersht, SSON, supply chain, The Future of Outsourcing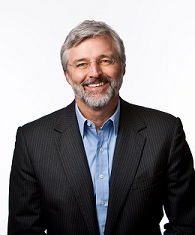 By Phil Fersht on May 26, 2010
Hot on the heels of its recent alliance annoucement with Genpact, we caught up with NetSuite CEO Zach Nelson to get his take on Business Process Outsourcing delivery, and how he intends to leverage that channel to oust incumbent ERP platforms from midmarket businesses with his cloud computing business management software suite.
Posted in Business | Tagged BPaaS, BPO, business process outsourcing, Cloud Computing, Engineering & Supply Chain Outsourcing, fersht, Genpact, Horses For Sources, Innovation in Outsourcing, netsuite, Outsourcing and Technology, Outsourcing Heros, Outsourcing Vendors, procurement, SaaS, The Future of Outsourcing, Zach Nelson | 1 Response
By R "Ray" Wang on March 31, 2010
PEOPLE WHISPERS: MOVES, PROMOTIONS, AND MILESTONES* As always, thanks for your emails and alerts. If you've got a change or know of a promotion, keep dropping me a line! If you need a referral, and we've worked together in the past, don't hesitate to reach out to me via Linked In. Ashesh Badani became Sr. […]
Posted in Business | Tagged 3VR, Active Endpoints, Andy Warzecha, Ashesh Badani, AT&T Wireless, Azul Partners, BG+H, Capital One, Chomp, Cisco Systems, ClearCross, Click Commerce, Consult HR Solutions, Enterprise Irregular, Felton E. Lewis, Gladson, Greenwood Publishing Group, Horses For Sources, ibm, InformationWeek, Infosys, Intel Corporation, Jason Busch, Jeff Prillaman, Kara Wilson, Kinemo, Krishnan Parasuraman, Kulesa Faul, Lafe Low, Laura Fitton, Lauren McKay, Lisa Whelan, LLC, Manhattan Associates, Mary Hayes Weier, Mitch Wagner, Netezza, Network General, Nitin S, oneforty inc, Open Mobile Solutions, oracle, Palisade Systems, Palo Alto Networks, Paul Papdimitriou, PeopleSoft, Phil Ferhst, Pistachio Consulting, Rajesh Nair, Red Hat, René Bonvanie, Ronda Pitts Krier, Sacnchit Vir Gogia, ScanControl, Social Media Club, Somotsoft, Spend Matters Group, Springboard Research, spss, sterling commerce, Steve Cole, Sun Microsystems, Swissgrid, Tami Casey, TEDxTokyo, Todd Craig, Tri Phan, United Business Media, workday