By Brian Sommer on January 6, 2020
It was either the late night spicy burrito or falling asleep while the television was still on but I could have sworn I saw an infomercial pitching enterprise software. Worse, I could have sworn it was colleague Jon Reed and I selling that stuff! Here's my recollection of what that interminable, obnoxious ad contained: Brian: […]
Posted in Trends & Concepts | Tagged Humor, satire | 1 Response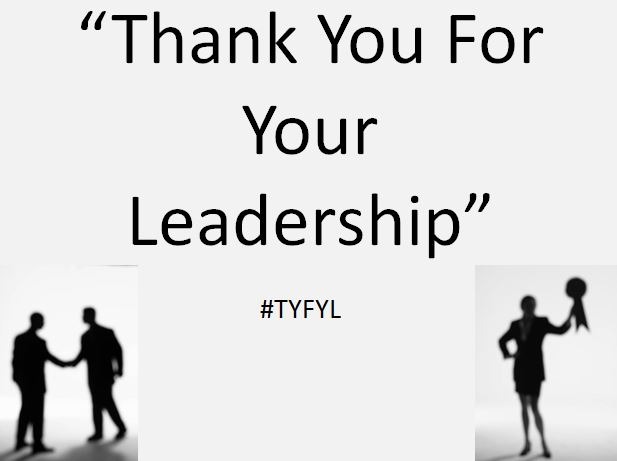 By Brian Sommer on October 21, 2014
Made-up words were in abundance during this fall's software conference season. Your dauntless reporter traveled the world to bring back the latest in tech marketing speak. If you want to sound like you're current with today's dubious jargon, here's a quick primer to get you all caught up.
Posted in Featured Posts, Trends & Concepts | Tagged Humor

By Brian Sommer on September 21, 2014
Contract riders are those special line items people slip into contracts. Some have a valid business purpose (like NO brown M&M's) and others are a tribute to the requester's vanity/ego. Do IT analysts/influencers have these? Your ace investigative reporter teamed with the always inscrutable and snarky Frank Scavo  to get to the bottom of this. […]
Posted in Trends & Concepts | Tagged analyst relations, analysts, AR, enterprise software, Humor, influencers, parody

By Phil Fersht on April 1, 2014
Meet Clive: Robo-Analyst Prototype Industry analyst authority HfS Research has today announced a strategic partnership with leading Robotic Automation software company, Blue Prism to develop the first automated analyst prototype. HfS has been conducting some major research studies into the emerging trend of Robotic Process Automation (RPA), which is threatening to revolutionize the IT and business process outsourcing world by […]
Posted in Featured Posts, Technology / Software | Tagged April Fools, Blueprism, Humor, Robo-Analyst, Robo-Quadrant

By Zoli Erdos on September 8, 2013
OK, I stole that title from Krish.  It's a telling title, almost as good as this one from Shakespeare: Much Ado about Nothing. Oh, and I really don't want to write about a logo.  Especially about a fugly one.  One that the entire world hates.  But what can I do, the world is abuzz with […]
Posted in Trends & Concepts | Tagged google, Humor, Just for fun, Logo, Yahoo

By Phil Fersht on April 29, 2013
As we revealed last week, most of the big analyst personalities have seemingly fled the analyst industry…  many for the riches on offer from their vendor clients, clearly seeing more ROI from employing them, as opposed to purchasing their firm's services. However, this hasn't prevented the remaining legacy purveyors of analyst services from making a living. So […]
Posted in Featured Posts, Trends & Concepts | Tagged analysts, Humor, Marketing and Advertising, rockstar, Spin (public relations)

By Brian Sommer on April 19, 2013
If you're running a startup and wondering how those PR people do their magic, read on. (If you work for these firms, click away now.) I checked in with my colleagues over at Blithering Media (my sub rosa PR firm). They shared their best/worst practices with me. Here goes: So, suppose you've got a new […]
Posted in Featured Posts, Trends & Concepts | Tagged Humor, Press Release, Public relations, Silicon Valley

By Zoli Erdos on March 25, 2013
Fellow Enterprise Irregular and HfS Research Founder Phil Fersht introduced their new Blueprint with an appropriate title: Step aside Magic Quadrant, hello Blueprint. I think such a milestone warrants a historical overview of Gartner's Magic Quadrant, Hype Cycle, Magic Cycle, Magic Hype, Hyped Magik… or any other variation you prefer.  And since it's just a few […]
Posted in Trends & Concepts | Tagged Blueprint, gartner, Gartner MQ, HfS Research, Horses For Sources, Humor, Hype Cycle, Just for fun, Magic Quadrant, research

By Phil Fersht on December 26, 2012
For all of you waiting on tenterhooks for our 2013 predictions, I am afraid we have some bad news: today, we took the unprecedented step of canceling them. But why?
Posted in Featured Posts, Trends & Concepts | Tagged Absolutely Meaningless Comedy, Business Process Outsourcing (BPO), Enterprise Irregulars, Humor, Innovation in Outsourcing, IT Outsourcing / IT Services, prediction, The Future of Outsourcing

By Brian Sommer on October 1, 2012
Marc Benioff is a great showman, salesman and speaker. His annual show, Salesforce.com's DreamForce, has become the show to attend for application software buyers globally. Last week's event was a high-energy affair chock full of product announcements, glowing customer testimonials and more. Marc's keynote often sets the standard for what other vendors' user conferences should aspire […]
Posted in Featured Posts, Trends & Concepts | Tagged Cloud Computing, df12, df13, Dreamforce, Dreamforce 2012, Humor, Marc Benioff, salesforce.com, Social Enterprise