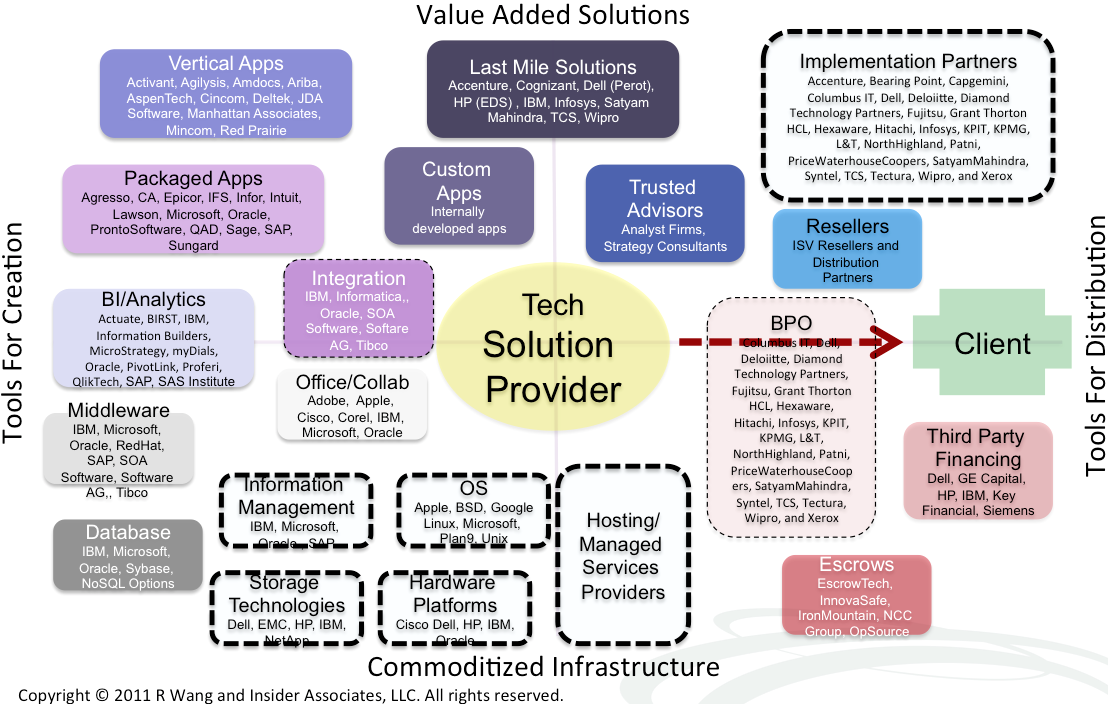 By R "Ray" Wang on May 5, 2011
Annual Analyst Conference Highlights The New Dell Strategy Dell held their annual analyst conference at The W Austin from May 3rd to May 4th, 2011.  The event featured multiple sessions including: Services and Solutions For The Vitual Era Data Center and Information Management – Trends & Business Issues – moderated by Brad Anderson Senior Vice […]
Posted in Featured Posts, Technology / Software | Tagged #daac11, boomi, Cloud, Cloud Computing, cloud integration, Cloud options, Compellent, ConstellationRG, Dell, Ensw, enterprise applications, Enterprise Business Apps, enterprise software, EqualLogic, event report, Exanet, integration, KACE Networks, Message One, Ocarina Networks, Perot Systems, R "Ray" Wang;, R "Ray" Wang;, rwang0, SaaS, SaaS Integration, SaaS strategies, SecureWorks, security, software as a service, Software Ecosystems, Software Insider Tech Ecosystem Model™, SSVE, Storage, Tech Ecosystem, The Networked Storage Company, vendor strategy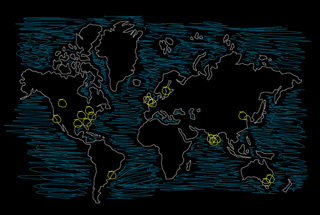 By James Governor on April 4, 2011
I had an interesting and fun lunch last week with an old friend (of RedMonk) Dan Roberts, now of Thoughtworks. Dan used to work at Sun Microsystems.We talked about all kinds of stuff, but given the shape of Thoughtwork's business continuous integration was bound to come up. I remember trying to persuade Sun senior management […]
Posted in Technology / Software | Tagged Agile, Atlassian, CloudBees, continuous integration, Hudson, integration, Jenkins, oracle, Sun, Thoughtworks

By Michael Fauscette on March 29, 2011
Yesterday Workday announced that it is opening up its integration platform for customer and partner use. The platform, built off of technology that Workday acquired when it bought Cape Clear, provides a set of cloud based tools to build, deploy, run and manage custom integrations. Integration between applications has traditionally been a complex and expensive […]
Posted in Featured Posts, Technology / Software | Tagged API, Cape Clear, Cloud, Cloud Computing, integration, Integration platform, Interface Builder, IT, PaaS, partner, platform, SaaS, services, workday, Workday Integration Cloud | 1 Response

By Zoli Erdos on January 19, 2011
This morning Zoho, known for SMB focused SaaS offerings in the areas of productivity, collaboration, business processes launched an Accounting app: Zoho Books. I typically don't do detailed product reviews, when I see the first good ones, will link to them – just a few points here and then let's discuss how it rounds out […]
Posted in Featured Posts, Technology / Software | Tagged accounting, application software, business suite, CRM, erp, integration, Intuit, QuickBooks, small business, smb, sme, Xero, zoho | 2 Responses

By R "Ray" Wang on December 28, 2010
This blog was jointly posted by @Chirag_Mehta (Independent Blogger On Cloud Computing) and @rwang0 (Principal Analyst and CEO, Constellation Research, Inc.) Part 1 was featured on Forbes: 2011 Cloud Computing Predictions For CIO's And Business Technology Leaders As Cloud Leaders Widen The Gap, Legacy Vendors Attempt A Fast Follow Cloud computing leaders have innovated with […]
Posted in Business, Featured Posts, Technology / Software | Tagged 2011 Predictions, BPO, Business Analytics, business technology, business value, CFO, Chirag Mehta, CIO, Cloud, Cloud Computing, cloud integration, Cloud options, cloud security, Cloud Wars, CTO, DaaS, enterprise applications, enterprise apps, Enterprise apps strategy, Enterprise architecture, Enterprise Business Apps, Enterprise Business Apps Vendors, enterprise collaboration, enterprise software, enterprise strategy, iaas, information broker, integration, IT Strategy, next gen apps, next gen cio, next gen CIO's, next gen CIO's, next gen enterprise, next gen IT leaders, next generation, Next generation apps, PaaS, Platform as a service, Private Cloud, Private Clouds, R "Ray" Wang;, R "Ray" Wang;, Research Report, rwang0, SaaS, SaaS Integration, SaaS offensive, SaaS strategies, social business, Social Business Software, Social Enterprise, social enterprise apps, software as a service, trends, vendor strategy | 9 Responses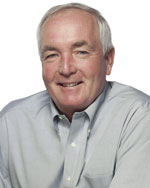 By Phil Wainewright on November 29, 2010
Listen to the second part of my conversation with Bruce Richardson, chief strategy officer at enterprise application vendor Infor, and former head of research at analyst firm AMR. In part one, we discussed Why Enterprises Move ERP to the Cloud….
Posted in Featured Posts, Technology / Software | Tagged analytics, cloudcomputing, erp, Infor, integration, Manufacturing, softwareasaservice | 1 Response

By Brian Sommer on November 17, 2010
Appirio should bother a lot of systems integrators. They operate in a cloud oriented services world and behave very differently from the typical integrator with an on-premise practice fixation. Here's an interview with Narinder Singh, head of Appirio's Products. If you wondered what the intersection of the cloud and services looks like, read this interview.
Posted in Technology / Software | Tagged Appirio, ibm, integration, Narinder Singh, SaaS Integration, salesforce.com, si, software as a service, SuccessFactors | 1 Response

By Phil Wainewright on November 16, 2010
Listen to my conversation with Rick Nucci, co-founder and CTO of cloud integration Boomi, in a podcast interview recorded in the week before the vendor's acquisition by server manufacturer Dell. Previous conversations with Rick were SaaS Integration, Simpler through Sharing, in April 2009 and Why Your Cloud Applications Should Be Multi-tenant last February. In this […]
Posted in Technology / Software | Tagged boomi, Cloud, Governance, integration, softwareasaservice

By Phil Wainewright on November 4, 2010
There's more and more data being produced and made available in the world today from a variety of sources, some new, some old. That drives demand for analytics capabilities so that people can derive some useful, actionable meaning from all…
Posted in Technology / Software | Tagged analytics, BI, businessmodel, economics, GoodData, integration, multitenancy, softwareasaservice, Zendesk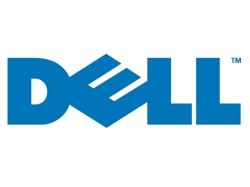 By Bob Warfield on November 2, 2010
Image via CrunchBase Just read that Dell is buying Cloud data integration company Boomi.  That's right in line with the focus on data strategy I've recommended for Cloud vendors.  I'm not sure how many more companies in this space are available to be picked up.  IBM picked up Cast Iron Systems, which was another great […]
Posted in Technology / Software | Tagged boomi, Cloud, Dell, enterprise software, integration, platforms, SaaS, strategy | 2 Responses