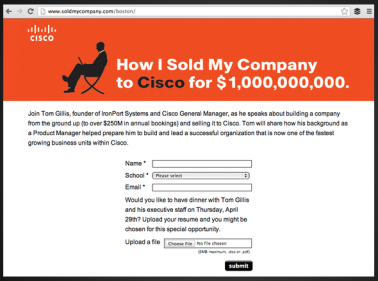 By Jason M. Lemkin on June 7, 2013
I recently had coffee with a very successful VC and we chatted about our views of what's happening in SaaS.  The things we are both interested in are very similar, our thoughts on risks and markets were well aligned.  At the end, he noted how the key final thing he looks for in SaaS start-ups […]
Posted in Business | Tagged Entrepreneurship, ExactTarget, IPO, SaaS, SaaStr, salesforce.com, sfexact, startups

By Jason M. Lemkin on May 22, 2013
I have a strong, semi-proven thesis that in SaaS, market size doesn't matter that much … at least in the traditional tops-down sense. If you can get to $2m in ARR in 2 years, you can get to $4m the next.  From there, it's on to $10m in ARR.  And if you can get to […]
Posted in Business, Featured Posts | Tagged Entrepreneurship, HubSpot, IPO, market, SaaS, SaaStr, salesforce.com, startups, Total Addressable Market

By Dennis Moore on January 4, 2013
Highlights from the world of Enterprise Software and Solutions over the past two months (or so): Salesforce.com had a strong Q3. NetSuite had a strong Q3. HP did not. Workday had its IPO. It's doing well, with a market cap just over $8.5 billion and a constrant stream of innovation. Lots of IT failures recently, […]
Posted in Business, Technology / Software, Trends & Concepts | Tagged Amazon, Amazon.com, analytics, android, apple, BI, Big Data, business intelligence, Cassandra, Cloud, Database, Dell, Dennis Moore, Ensw, Facebook, google, hadoop, HANA, Hewlett-Packard, hp, iaas, ibm, Infor, Informatica, iPad, iPhone, IPO, IT, IT Failure, Java, jobs, Linux, microsoft, mobile, netsuite, NoSQL, Open source, oracle, PaaS, Patent, patent troll, RIM, SaaS, salesforce.com, samsung, sap, SAP AG, Sybase, tablet, Tibco, Twitter, vc, VMware, workday, Yahoo | 1 Response

By Bob Warfield on October 25, 2012
B2C Internet plays are all about fashion trends and I'm not an arbiter of fashion. I can't tell you whether this is the right time to make millions using sock puppets to sell pet food. I can tell you how to solve a hard problem that has valuable ROI in the Enterprise. I prefer the latter as a way to maximize the value of my career investment portfolio.
Posted in Business, Featured Posts | Tagged apple, Bill Nguyen, Bubble, Charles Ponzi, IPO, Jason Cohen, Paul Graham, startups, strategy, venture, workday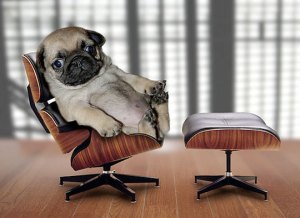 By Bob Warfield on October 23, 2012
How do you position and maneuver your VC-funded startup for acquisition? The short answer is, "You can't."   The VC's didn't sign up for an acquisition.  They are seeking a billion dollar revenue opportunity because that's what it takes to move the needle on their portfolio.  If they are willing to talk about an acquisition at all, […]
Posted in Business | Tagged Entrepreneurship, exit, investing, IPO, startups, strategy, vc funding, venture, Venture Capital, venture funding

By Naomi Bloom on September 6, 2012
I still haven't digested every word in Workday's recently released S-1, nor am I likely to do so before I publish this post.  But I have been reading a ton of coverage of this event, some really excellent and some much less so.  A major shout-out to @SAP_Jarret (and many others) for posting some of the best […]
Posted in Business, Featured Posts | Tagged disruptive technologies, enterprise software, IPO, linkedin, PeopleSoft, Preferred Architectural Behaviors, workday, Workday IPO | 1 Response

By Brian Sommer on September 4, 2012
The most interesting parts of the Workday S-1 may be the lengths they've gone to to thwart a hostile takeover. Here's a quick summary of those items.
Posted in Business | Tagged Initial public offering, IPO, oracle, PeopleSoft, Takeover, workday, Workday IPO

By Vinnie Mirchandani on September 4, 2012
Workday has filed its S-1 with the SEC as part of its IPO process. For the 37 months ending January 31, 2012, total revenues were $ 227 million, accelerating year on year, so let's round off to lifetime revenues of $ 350 million. The whole document makes interesting reading especially if you are a lawyer […]
Posted in Business, Featured Posts | Tagged Flextronics, ibm, IPO, workday, Workday IPO

By Dennis Moore on July 22, 2012
Highlights of enterprise software and solutions news from the past week: Two IPOs come out strongly after Facebook IPO disappointment – Kayak and Palo Alto Networks. Google Nexus 7, with Android 4.1 Jelly Bean, is becoming the first general purpose worthy competitor to the Apple iPad. Workday files for IPO, using JOBS Act to avoid […]
Posted in Business, Featured Posts, Technology / Software | Tagged analytics, android, apple, BI, Big Data, BigData, Cloud, Concur, Dennis Moore, Ensw, google, hp, Infor, Informatica, IPO, Kayak, Linux, M&A, mergers, Mergers & Acquisitions, Mergers And Acquisitions, microsoft, MSNBC, netsuite, news, oracle, Palo Alto Networks, SaaS, salesforce.com, samsung, sap, Skire, SQL Server, SQLServer, Tripit, VMware, workday, Yahoo, yammer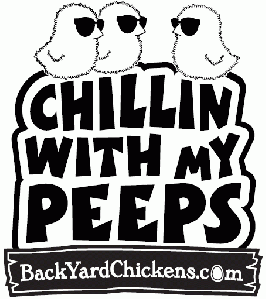 By Bob Warfield on May 16, 2012
VC Chris Dixon muses in a recent post that Facebook has yet to uncover a business model that will support its IPO valuation and drive future growth in that valuation.  As he puts it: Facebook relies on an old internet business model: display ads. Display ads generally hurt the user experience, and are also not […]
Posted in Business, Featured Posts | Tagged Business Model, Facebook, google, Initial public offering, IPO, marketing, strategy, user interface