By Jason Busch on September 6, 2010
Like most Spend Matters readers in the United States, I'm taking off to spend the day with my family, holding our last official summer barbecue. But that hasn't stopped me from thinking more closely about a subject that's been on …
Posted in Business | Tagged BBQ, Employment, job market, Labor Day, Labour economics, layoffs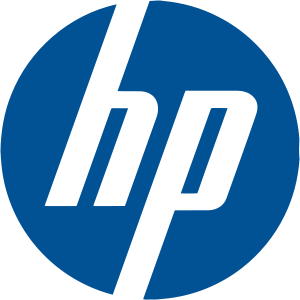 By Phil Wainewright on June 1, 2010
The loss of 9,000 jobs and a $1 billion charge are being described as the cost of HP's transition to cloud (see all Techmeme coverage). Alas, I fear this is just the downpayment as cloud computing begins an inexorable reshaping…
Posted in Business | Tagged businessmodel, cloudcomputing, Employment, hp, layoffs

By Brian Sommer on May 3, 2010
Can you sell solutions to customers undergoing business contractions? You can if you have the right solution.
Posted in Trends & Concepts | Tagged Cloud, Current Affairs, HR, Human resources, layoffs, marketing, SaaS, Selling & Marketing Software, software as a service, Software Marketing, The Application Software Buyer, The Applications Market

By Jeff Nolan on November 19, 2009
AOL's strategy, the latest new one, is to shift away from being an ISP to being a "next generation publishing" entity. Without parsing what it means to be "next generation" when you are doing what Yahoo has been doing for years, this sounds like a reasonable strategy but the anchor that weighs it down is […]
Posted in Business, Featured Posts | Tagged AOL, Business, General Motors, layoffs, Time Warner, Yahoo

By Brian Sommer on November 17, 2009
The toughest performance reviews are the ones for the most troubling of employees. How do you capture their ineptitude, indifference or incompetence in a pithy, to-the-point phrase? Read on…
Posted in Featured Posts, Trends & Concepts | Tagged firing, HR, Humor, interview, layoffs, Professional Services, Service Providers
By Zoli Erdos on November 16, 2009
It's less than two weeks ago that Microsoft let Don Dodge go, along with 5,000 other employees.  He parted gracefully, then soon posted: Getting dumped by Microsoft was a life changing event…for the better. The future is very bright. The opportunities are amazing. Don probably set a World Record in the speed of getting a […]
Posted in Business | Tagged don dodge, evangelism, General, gmail, google, google apps, layoffs, microsoft, ms office, ms outlook, outlook, startups, web office | 1 Response
By Michael Coté on November 10, 2009
Firefox is 5, $3 IBM SaaS, the cloud took my job.
Posted in Trends & Concepts | Tagged apple, Firefox, iPhone, layoffs, lotus connections, microsoft, Numbers, Palm Pre, redmonk, unemployment, unisys