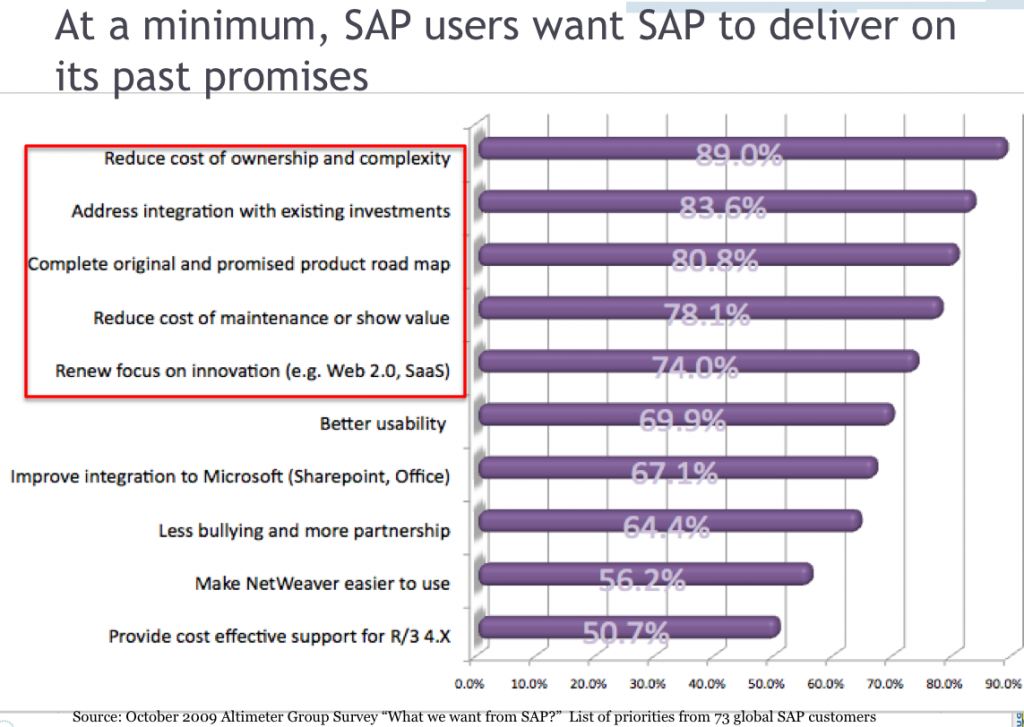 By R "Ray" Wang on November 24, 2009
SAP users in UK and Ireland remain equally skeptical about SAP
(Photos by R Wang & Insider Associates, LLC.   Copyright © 2009 All rights reserved.)
The SAP user group hosted its annual event.  Conversations with 37 clients reflect the following broad trends in the UK and Ireland:
SAP users remain skeptical about benefits promised by SAP […]
Posted in Technology / Software | Tagged Apps Strategy, business execs, Business suite 7, contract negotiations, contract strategy, customer advisory boards, enhancement requests, enterprise applications, enterprise apps, Enterprise apps strategy, Enterprise Business Apps, Enterprise Business Apps Vendors, enterprise software, erp, license fees, maintenance fees, role of user groups, sap, SAP Business Suite 7, SAP Enterprise Support, SAP User Group UK & Ireland, software contract reviews, Software Ecosystems, software licensing, software licesing and pricing, user conference, user event, user group events, user groups, users

By R "Ray" Wang on October 12, 2009
Connect.  Collaborate.  Innovate.
Welcome to the first of many Altimeter Group research reports.  Before you dive deep into the Customer Bill of Rights: Software-as-a-Service report, we wanted to share with you a bit about the research process and how we work within the community.
Connect.  We strive to bring new people together and share our knowledge.  Knowledge […]
Posted in Business | Tagged Altimeter Group, Apps Strategy, best practices, bill of rights, collaborative research, CRM, customer bill of rights, Enterprise 2.0, enterprise applications, enterprise apps, Enterprise apps strategy, enterprise software, erp, license fees, license policy, maintenance fees, oracle, procurement, Research Report, SaaS, software as a service, software licensing, software licesing and pricing, software ownership lifecycle, software pricing, Software Vendors, vendor management, vendor strategy