By Jeff Nolan on February 6, 2014
Twitter is having a bad day. They did put up some good numbers, indicating real progress on their revenue management, which is just another way of saying they are now a successful ad platform. Great, but that's only as good as your ability to drive audience growth and engagement, and here Twitter is having a […]
Posted in Business, Featured Posts | Tagged Facebook, google, linkedin, Twitter | 1 Response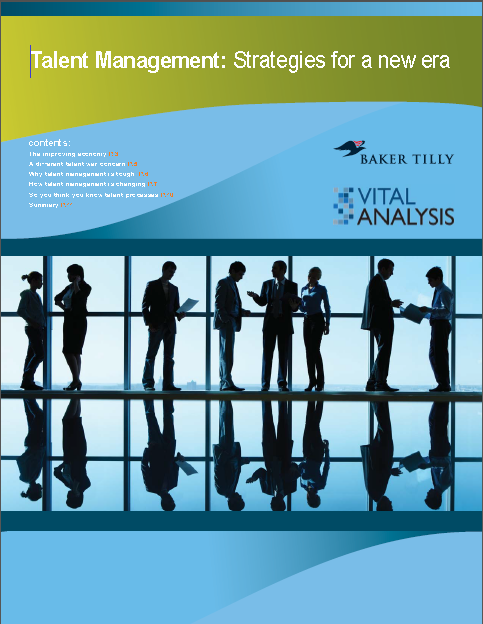 By Brian Sommer on December 3, 2013
 This Fall, Ann Blakely (of Baker Tilly Consulting) and I interviewed a number of HR executives. We had a half dozen or so HR hypotheses we wanted to examine in this changing economy. For example, was a resurging economy creating more emboldened and mobile workers and how were firms dealing with this? New Joint Report […]
Posted in Featured Posts, Trends & Concepts | Tagged linkedin, recruitment, talent management | 1 Response

By R "Ray" Wang on November 18, 2013
Salesforce Seeks To Tackle Digital Business At Dreamforce Over 125,000 virtual and physical registrants descend on San Francisco the week of November 17th for Dreamforce 13, a future of technology meets SXSW event.  One day in advance of the largest enterprise software event of its kind, Salesforce.com announces Salesforce 1 (see Figure 1).  The Salesforce […]
Posted in Featured Posts, Technology / Software | Tagged Apps Strategy, Big Data, BigData, Box, Business Analytics, business disruption, business impact, Business Outcomes, Business Transformation, CDO, CEO, Chief Customer Officer, Chief Digital Officer, Chief information officer, Chief Marketing Officer, Chief Sales Officer, CIO, Cloud, CMO, CoIT, Concur, Constellation Research, CRM, CustExp, customer engagement, Customer Experience, customer experience management, customer relationship management, CXP, Data to Decisions, data visualization, Data2Decisions, df12, df13, Digital Business, Digital Strategy, disruptive, disruptive technologies, Disruptive technology, DocuSign, Dreamforce, dropbox, enterprise applications, enterprise apps, Enterprise apps strategy, enterprise software, eVariant, Evernote, Exact Target, FileBoard, Financialforce, force.com, Force.com platform, heroku, hp, innovation, kenandy, linkedin, Marc Benioff, mobile, mobile enterprise, News Analysis, Next generation apps, R "Ray" Wang;, rwang0, salesforce.com, ScanBizCards, servicemax, socbiz, social business, Social Media, Software Insider, SoftwareInsider, TAS group, user conference, vendor events, vendor strategy, workday, Xactly | 1 Response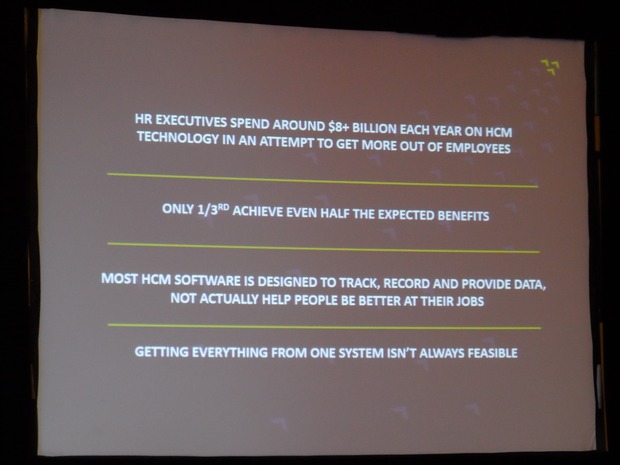 By Brian Sommer on November 18, 2013
If you thought HR software comprised Payroll, HRMS and Talent Management modules, think again. There are amazing new products that serve more than just your company. LinkedIn has become the biggest of these PERSON-based products and how well these solutions fit with solutions designed for CORPORATIONS should make for interesting viewing. Read (and comment on) this three part piece!
Posted in Business, Featured Posts, Technology / Software | Tagged Big Data, corporation, HR, HRMS, linkedin, Peoplefluent, SumTotal Systems, User Experience, workday | 3 Responses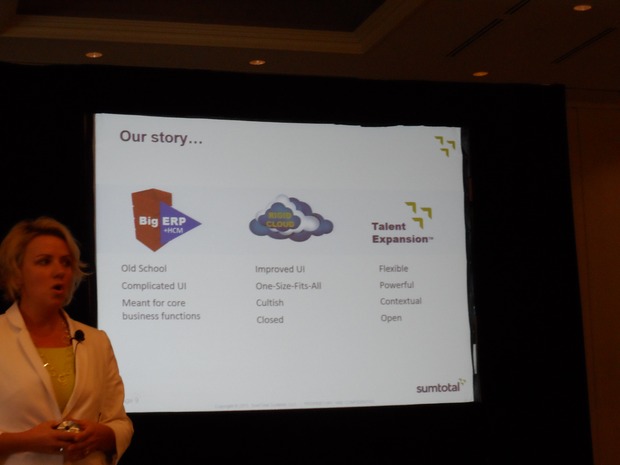 By Brian Sommer on October 18, 2013
Selling HR software today requires attention to whether your customers want or appreciate a suite, specialized capabilities or ease of integration. Different kinds of solutions have to be marketed with a skill towards what different buyers want or need. Here's what some vendors are doing in this regard.
Posted in Business, Featured Posts | Tagged HCM, linkedin, SAP AG, SumTotal, TalentBin, workday | 1 Response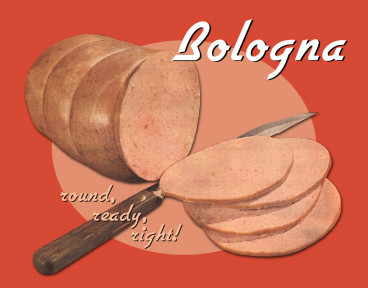 By Bob Warfield on September 9, 2013
ba·lo·ney 2 also bo·lo·ney (b -l n ) Slang. n. Nonsense. interj. Used to express disagreement or exasperation. Recently, I was doing something on LinkedIn, and it asked me to endorse various people's skills like it often does.  One face in particular popped out at me:  Anders Hejlsberg.  I've known Anders for many years, so […]
Posted in Business, Featured Posts | Tagged Borland, engineering, J&Bshow, linkedin, offshore, Software development, strategy | 3 Responses

By Sameer Patel on August 5, 2013
Five years ago I started this blog because I felt really strongly about an ill conceived contention in a blog post about the promise of RSS. Hours before I read that post, I had no intention or desire to blog but I felt really strongly about my PoV and decided to put up a blog […]
Posted in Trends & Concepts | Tagged Enterprise and Social Sofware, Facebook, Instagram, linkedin, Personal, SaaS and Cloud, social business, Social Enterprise, YELP | 1 Response
By Dion Hinchcliffe on July 3, 2013
Open standards have long been a major boon to information technology users because of the many benefits they confer: Interchangability, economies of scale, interoperability, efficiency, open markets, and avoidance of lock-in. The list goes on and has led to countless success stories and even the creation of entire industries. Not coincidentally, open standards have also […]
Posted in Featured Posts, Trends & Concepts | Tagged Facebook, linkedin, Open standard, Portable Contacts, Social Media, Twitter | 1 Response

By Anshu Sharma on May 22, 2013
Silicon valley heydays are over according to Ryan Holmes CEO of HootSuite. I think he is generating good buzz for his company (did you hear how well HootSuite is doing?), his stakeholders and his country but he is plain wrong. Rise of the maple syrup mafia is sweet words but not really true. Not even […]
Posted in Business, Featured Posts | Tagged linkedin, PeopleSoft, Santa Clara, Silicon Valley, startups, YouTube
By Denis Pombriant on April 18, 2013
About ten years ago, I wrote a paper that predicted that analytics and social media would converge in CRM.  I believed this for two reasons.  First, I believed social media was inevitable though I had no idea what form it would take.  Facebook was not on my radar and might not have been invented yet, […]
Posted in Featured Posts, Trends & Concepts | Tagged Big Data, GoodData, ibm, linkedin