By Dennis Moore on July 22, 2012
Highlights of enterprise software and solutions news from the past week: Two IPOs come out strongly after Facebook IPO disappointment – Kayak and Palo Alto Networks. Google Nexus 7, with Android 4.1 Jelly Bean, is becoming the first general purpose worthy competitor to the Apple iPad. Workday files for IPO, using JOBS Act to avoid […]
Posted in Business, Featured Posts, Technology / Software | Tagged analytics, android, apple, BI, Big Data, BigData, Cloud, Concur, Dennis Moore, Ensw, google, hp, Infor, Informatica, IPO, Kayak, Linux, M&A, mergers, Mergers & Acquisitions, Mergers And Acquisitions, microsoft, MSNBC, netsuite, news, oracle, Palo Alto Networks, SaaS, salesforce.com, samsung, sap, Skire, SQL Server, SQLServer, Tripit, VMware, workday, Yahoo, yammer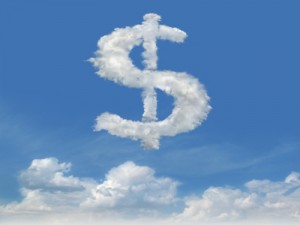 By Brian Sommer on October 26, 2011
Good to be a Cloud Software Shareholder (but not a customer!) Any doubts anyone had about the legitimacy of cloud application software should have been laid to rest the last few weeks. When Oracle weighs in to buy RightNow as part of a larger acquisition strategy to acquire cloud software products, then the landscape of […]
Posted in Business, Featured Posts | Tagged Cloud Computing, M&A, Mergers & Acquisitions, netsuite, oracle, RightNow, RightNow Technologies, SaaS, salesforce.com, software as a service, SuccessFactor | 1 Response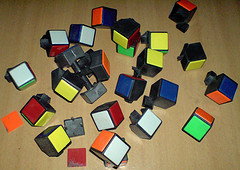 By Maggie Fox on April 12, 2011
Big company buys small social company. Several unremarkable years pass. Big company suddenly announces that they are sunsetting/shuttering/selling small company, now much diminished from lack of care and feeding. Rinse and repeat. I get that this happens – I get that cultures clash (AOL/TimeWarner, anyone?) and I also get that the initial innovation stagnation problem […]
Posted in Business | Tagged Cisco, Delicious, Diigo, Facebook, Flip, flipcam, M&A, Mergers & Acquisitions, MySpace, Yahoo

By Brian Sommer on March 14, 2011
What could a Lawson acquisition mean for you?
Posted in Business, Featured Posts | Tagged Carl Icahn, erp, Golden Gate Capital, ibm, Infor, Lawson, M&A, Mergers & Acquisitions, Software 2000

By Brian Sommer on January 19, 2011
With all of the M&A activity flaring up in the software space, some customers are scouring their license contracts to see what rights they'll have (or not). Did you do a material change of control clause?
Posted in Business, Featured Posts | Tagged Change of Control Clause, contracts, Enterprise Irregulars, investment, M&A, Mergers & Acquisitions, private equity | 1 Response

By Basab Pradhan on January 10, 2011
iGate announced its acquisition of a majority stake in Patni. iGate with Apax Partners, will acquire 63% of the company for the final price of Rs. 503.50 effectively valuing Patni, the company at $1.5 Billion. By Indian law, iGate will have to make an open offer to acquire an additional 21% of the company. With […]
Posted in Business, Featured Posts | Tagged Apax Partners, igate, India, M&A, Mergers & Acquisitions, Offshore Services, Patni, Private equity firm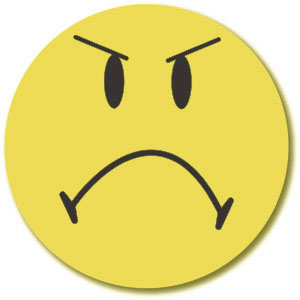 By Bob Warfield on January 9, 2011
My title is a bit of a play on ReadWriteWeb's title about the Risk of a Free Service, but I raise the issue in all seriousness because I think we should be looking not at the seller (hey, at this price, this was not exactly a sale from strength) but at the buyer.  Dennis Howlett, […]
Posted in Business | Tagged customer service, dimdim, Enterprise Irregulars, enterprise software, M&A, Mergers & Acquisitions, ReadWriteWeb, SaaS, salesforce.com, service, Social Media, venture | 1 Response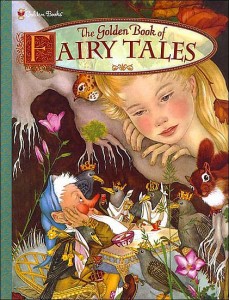 By Naomi Bloom on January 7, 2011
"Fairy Tales May Come True, It Could Happen To You" There was a ton of consolidation in the HRM software and services market during 2010, and 2011 is off to a roaring start with SumTotal's acquisition of GeoLearning.  There's a lot more to come, and speculation is already rampant about: which LMS vendor SuccessFactors and/or Peopleclick Authoria […]
Posted in Business, Featured Posts | Tagged Debunking/Calling Out, enterprise software, Fairy Tales, HRM, Human resources, M&A, M&A/PE/Ownership Changes, Mergers & Acquisitions, software as a service | 3 Responses

By Jason Busch on January 6, 2011
Today, Emptoris announced it has acquired Rivermine, one of the leading telecom expense management (TEM) vendors, further expanding its solution set into an additional complex category which has historically been outside of procur…
Posted in Business | Tagged Ariba, Emptoris, ibm, M&A, Mergers & Acquisitions, procurement, Rivermine, Telecom expense management | 1 Response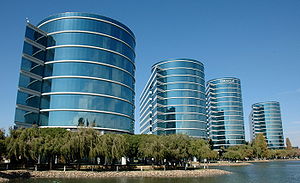 By Denis Pombriant on November 2, 2010
Image via Wikipedia Analysis The news is that Oracle is buying independent ecommerce software provider, ATG (Art Technology Group) of Cambridge, MA for $1 billion.  I think it's a good move for both companies. ATG is known as a premium provider of ecommerce solutions at a relatively affordable price with more pre-built solutions that its […]
Posted in Business | Tagged acquisitions, ATG, CRM, ECommerce, ibm, Mergers & Acquisitions, netsuite, oracle, technology