By Naomi Bloom on November 7, 2014
Or, How Macular Degeneration Changes Your Thinking Even Before It Changes How You See The World One of my favorite movies ever is "Dirty Dancing."  It takes place at a Borscht Belt-style resort of the late 1950's/early 1960's, has a musical score full of songs to which I danced in my early teens, and characters who […]
Posted in Business | Tagged #InFullBloomUs, Aging, Life After HRTech, Looking Back/Looking Forward, Naomi Bloom, Reflections On Life

By Phil Fersht on December 18, 2013
It will be fascinating to see if the larger SIs and/or HRO providers will be able to craft just the right mix of quality and cost-effectiveness to be successful in delivering much smaller, less labor-intensive and more tool-based implementation and post-implementation HR services.
Posted in Featured Posts, Technology / Software | Tagged Business Process Outsourcing (BPO), Buyers' Sourcing Best Practices, Cloud Computing, Current Affairs, Enterprise Irregulars, HfSResearch.com Homepage, HR Outsourcing, HR Strategy, HRO, IaaS and BPaaS, Innovation in Outsourcing, IT Outsourcing / IT Services, Naomi Bloom, Outsourcing Advisors, Outsourcing Heros, Outsourcing Vendors, PaaS, Phil Fersht, SaaS, SMAC and Big Data, Sourcing Change Management, Talent in Sourcing, The Future of Outsourcing

By Brian Sommer on December 17, 2013
The ERP segment is undergoing a lot of change. Change, though, can create some uncomfortable moments for some folks and ERP vendors, customers and integrators will definitely feel something next year. What are some of these challenges and who will need to adapt?
Posted in Business, Featured Posts, Technology / Software | Tagged #predict14, 2014 Predictions, Enterprise resource planning, erp, ERP Prediction, Naomi Bloom, Vinnie Mirchandani, workday | 2 Responses

By Zoli Erdos on December 17, 2013
They are too modest to promote themselves here, but three of our fellow EIs,  Naomi Bloom, Vinnie Mirchandani and Brian Sommer recently sat down for a lively discussion under the moniker Predict and Prepare for 2014, moderated by Bill Kutik and brought to you by Workday.  The video is now available online – enjoy! Finally, read […]
Posted in Business, Featured Posts, Trends & Concepts | Tagged #predict14, Bill Kutik, Brian Sommer, Naomi Bloom, Vinnie Mirchandani, workday | 1 Response

By R "Ray" Wang on October 8, 2013
2013 Marks A Change Of Guard In The HR Technology Conference Over 8,000 attendees gathered for the industry's biggest and baddest event around human resources technology and the future of work at the Mandalay Bay Hotel in Las Vegas.  This year marked a few key milestones: Legendary HR icon, Bill Kutik steps down from the […]
Posted in Business, Featured Posts | Tagged #hrtechconf, App Strategy, Apps Strategy, Bill Kutik, Chief HR Officer, Chief People Officer, Constellation Research, enterprise applications, enterprise apps, Enterprise apps strategy, enterprise software, event report, future of work, HR, HR Tech, Human Capital Management, Human resources, market trends, Naomi Bloom, R "Ray" Wang;, rwang0, Software Insider, SoftwareInsider, trends, vendor strategy, vendor strategyds | 2 Responses

By Michael Krigsman on March 18, 2013
In this episode of CxO Talk, co-host Vala Afshar and I talk with two brilliant experts who shine a spotlight on analytics, big data, HR, and enterprise software. The conversation is fun (look at the image below), but also brings out an extraordinary level of insight from the guests. CxO Talk is a weekly show that […]
Posted in Featured Posts, Trends & Concepts | Tagged #cxotalk, Big Data, enterprise software, guy kawasaki, Naomi, Naomi Bloom, Twitter

By Phil Fersht on September 20, 2012
Our trusted friends, over at the HR department, haven't given up the ghost in helping their organizations close these capability gaps either… and they look beyond service providers alone as the solution: they want to invest in better technology. So where better to spend your time that at the HR technology in Chicago from October 8-10, 2012, where Bill Kutik and crew will put on their annual ode to the world of…. HR technology.
Posted in Business, Featured Posts | Tagged Bill Kutik, Business Process Outsourcing (BPO), Enterprise Irregulars, HR, HR Outsourcing, HR Strategy, HR Technology Conference, HRO, IaaS and BPaaS, Naomi Bloom, Outsourcing Events, Outsourcing Research, Outsourcing Vendors, PaaS, Pete Ackerson, SaaS, The Future of Outsourcing

By R "Ray" Wang on May 15, 2012
New Product Addresses The Social, Mobile, Cloud, and Big Data World The convergence of social, mobile, cloud, big data (analytics), and video/unified comms changes the playing field from transactional applications to engagement applications.  The result – a sea change of new data types from structured and unstructured sources.  With greater volumes of data, demand for […]
Posted in Technology / Software | Tagged analytics, Apps Strategy, Big Data, BigData, Business Analytics, business intelligence, Chief information officer, Chief Marketing Officer, CIO, Cloud, Cloud Computing, cloud integration, Cloud options, CMO, Constellation Research, Consumerization of IT, CTO, customer data integration, data governance, data integration, data quality, data retention, data retrieval, data stewardship, data visualization, Informatica, Informatica World, mobile, mobile enterprise, Naomi Bloom, News Analysis, Product Review, R "Ray" Wang;, Research Summary, SasS, Social Media, user conference, user event, User Experience, vendor events
By Zoli Erdos on April 3, 2012
Congratulations to our very own Naomi Bloom for being named by Human Resources Executive as one of the Top 10  Most Powerful HR Technology Experts in the world. In writing their profiles, HR Executive asked the Top 10 to answer the same questions.  Here's how Naomi responded: What should HR leaders be thinking about? When […]
Posted in Featured Posts, Trends & Concepts | Tagged award, HR Executive, Human resources, Industry analyst, Naomi Bloom, Top 10, top list | 2 Responses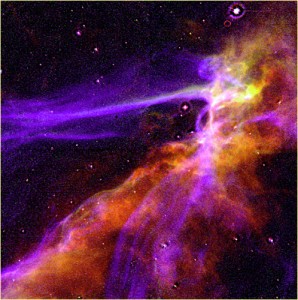 By R "Ray" Wang on June 6, 2011
THE GENESIS Today, we announce an award that celebrates and recognizes leaders who have overcome the odds to successfully apply emerging and disruptive technologies for their organizations. In Search of Protostars Most award programs recognize the technology suppliers for their advancements in the market.  Few, if any programs, have recognized individuals for their courage in […]
Posted in Business, Featured Posts, Technology / Software | Tagged Aaron Pearson, Adrian Bowles, Alan Silberberg, Alex Willaims, AMP, Amy Wilson, Annalie Killian, ASUG, ASUG News, Augemented Reality, Awards, BallouPR, Barney Beal, Bloom & Wallace, Bob Egan, Bridgette Chambers, Business Analytics, business intelligence, CBS News, Chris Kanaracus, Clean Tech, Cloud, Cloud Computing, CloudAve, Colette Ballou, Computerworld UK, Constellation Research, Constellation Research Inc., Constellation SuperNova Awards, Courtney Bjorlin, CRM Magazine, David Brousell, David Myron, disruptive, disruptive technologies, Disruptive technology, Douglas Henschen, Emerging Technologies, Erin Kinikin, Esteban Kolsky, Frank Scavo, govtech, IDG News Service, Info Today, Information Week, Jason Maynard, Jeff Ashcroft, John Furrier, Kash Rangan, Kewal Varia, Krishnan Subramaninan, KrishWorld, larry dignan, Managing Automation, Maribel Loepz, Marshall Kirkpatrick, Marshall Lager, Merrill Lynch, Mike Simons, mobile enterprise, Naomi Bloom, Paul Greenberg, Paul Papadimitriou, R "Ray" Wang;, R "Ray" Wang;, Rackspace, ReadWriteCloud, ReadWriteEnterprise, ReadWriteWeb, Robert Scoble, rwang0, Sepharim Group, social analytics, social business, Social Business Software, social commerce, Social CRM, Social Enterprise, social enterprise apps, social technologies, Spark Communications, SuperNova Awards, Susan Thomas, Tech Target, The 56 Group LLC, theMIX Agency, ThinkJar, Third Idea Consulting LLC, Thomas PUblishing, Thomas Wailgum, Trainer Communications, Vanessa Camones, Weber Shandwick, Wells Fargo Securities, ZD Net, Zoli Erdos