By Vinnie Mirchandani on October 20, 2014
Dreamforce this week had an even more festive feel than ever. Pennant fever gripped the town as the Giants played October ball. The Beach Boys sounded as youthful as ever during Benioff's keynote. The many school kids invited in the keynote audience and Hillary Clinton's talk of babies provided an even more youthful and optimistic […]
Posted in Trends & Concepts | Tagged #df14, Beach Boys, Coca-Cola, Dreamforce, Hillary Clinton, kenandy, netsuite, salesforce.com, sap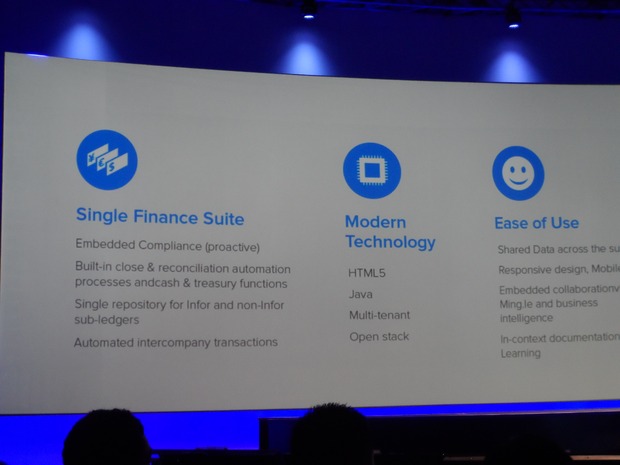 By Brian Sommer on September 24, 2014
Infor's suite of high-end cloud financial software products include a new user interface, in-memory database technology and more. CloudSuite signals a major shift in the application space. Will CIOs bite?
Posted in Featured Posts, Technology / Software | Tagged Charles Phillips, Cloud Computing, Cloud ERP, CloudSuite Financial, erp, Infor, netsuite, sap, workday

By R "Ray" Wang on July 21, 2014
 Netsuite Sees Venda As Key To EMEA Expansion On July 17th, 2014, San Mateo, CA based NetSuite announced the acquisition of London based Venda for an undisclosed sum.  Since General Manager Andrew Lloyd's arrival in January 2011, NetSuite has made several acquisitions to bolster its standing in the world of Matrix Commerce with OrderMotion in […]
Posted in Business, Featured Posts | Tagged acquisition, acquisitions, Apps Strategy, B2B, B2B E-commerce, B2C, B2C E-commerce, CDO, Chief Customer Officer, Chief Digital Officer, Chief information officer, Chief Revenue Officer, Chief Sales Officer, CIO, Cloud, Cloud Computing, CMO, commerce, Constellation Research, Digital Business, digital commerce, DigitalBiz, enterprise applications, enterprise apps, Enterprise apps strategy, enterprise software, enterprise strategy, Matrix Commerce, mergers, Mergers And Acquisitions, netsuite, News Analysis, R "Ray" Wang;, rwang0, Software Insider, SoftwareInsider, vendor strategy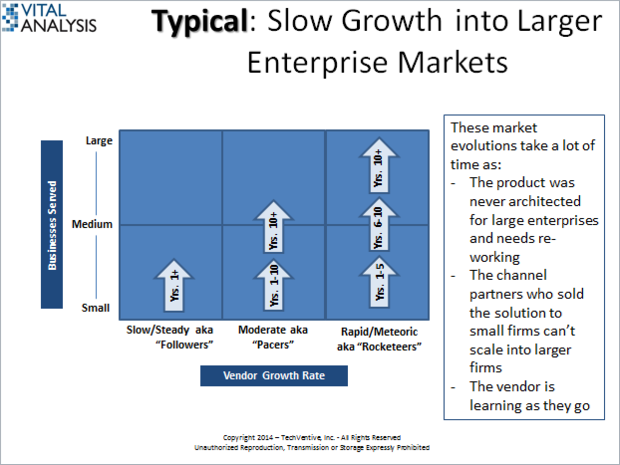 By Brian Sommer on July 7, 2014
Ever wonder how much growth a software firm should really target? If you thought the sky's the limit, you might want to think again.
Posted in Business, Featured Posts, Technology / Software | Tagged Business Model, growth, Julio Gallo, netsuite, Rocketeers, software business, software startups, SuccessFactors, TechVentive | 1 Response

By Denis Pombriant on June 10, 2014
Tien Tzuo, CEO of Zuora, gave the speech of his life a few days ago, one that Satya Nadella, CEO of Microsoft should study for its content if not its style. Tzuo's company Zuora, started the subscription billing market back when billing was a big and the only deal that SaaS and other subscription companies […]
Posted in Business, Featured Posts | Tagged Adobe Creative Suite, microsoft, netsuite, Satya Nadella, Tien Tzuo, Zach Nelson, Zuora

By Denis Pombriant on May 27, 2014
Zach Nelson, CEO of NetSuite, was talking about CRM a lot in his recent keynote for SuiteWorld, his company's user meeting that was held in San Jose last week. You might not think that's unusual given that the company has a whole suite of cloud-based ERP-CRM-eCommerce, but it represents a departure and one that I […]
Posted in Featured Posts, Technology / Software | Tagged #NSW14, netsuite, SuiteWorld

By Vinnie Mirchandani on May 14, 2014
I have heard Zach Nelson, CEO of NetSuite present for years now. He is nothing if not persistent. He has often talked about CRM without integration to transaction processing systems is clearly inadequate. As omnichannel becomes a burning topic in retail, banking and many other sectors, his ability to offer point of sale, order management […]
Posted in Business, Featured Posts | Tagged #NSW14, netsuite, sap, Zach Nelson

By R "Ray" Wang on May 12, 2014
Ten Enterprise Software Events To Check Out And Follow The Week of May 12th, 2014 The Monday after Mother's day was traditionally the week of the America's SAP User Group and SAP's big show, SAPPHIRENOW.  However, this year the 20,000 plus attendee and over 250 partner sponsored show moved to June 2nd in order to […]
Posted in Business, Featured Posts | Tagged #Collective14, #CSODConf, #customersuccess, #Hub2014, #ITRTrend, #IW14, #MSTechED, #NSW14, #PulseConf2014, #smartercommerce, Anaplan, Apps Strategy, CDO, CEO, CFO, CIO, CMO, CoIT, CoIT and the New CSuite, Constellation Research, Consumerization of IT, COO, Cornerstone On Demand, CTO, CustExp, customer experience management, Customer success, Customer Success Management, CXM, CXP, Data to Decisions, Data2Decisions, Digital Business, digital marketing, Digital Marketing Transformation, Digital Strategy, Digital Transformation, DigitalBiz, digitaltransformation, disruptive, disruptive business models, Disruptive technology, enterprise applications, enterprise apps, Enterprise apps strategy, enterprise software, future of work, ibm, IBM Smarter Commerce, Informatica, Informatica World, ITR Japan, Matrix Commerce, Medallia, microsoft, Microsoft TechEd, Monday's Musings, netsuite, NewsGator, next gen, Next Gen Customer, Next Gen Customer Experience, Next Gen CXP, Next Generation Customer Experience, NextGen, R "Ray" Wang;, rwang0, SaaS, sap, SAPPHIRE, sapphirenow, Sitrion, Sitrion Collective, Software Insider, SoftwareInsider, Technology Optimization, user conference, user event, vendor events, vendor strategy

By Denis Pombriant on May 2, 2014
A couple of industry heavy weights have pooled their talents and assembled $8 million in funding resources to launch Aviso, a new kind of analytics company this week. K.V. Rao, co-founder and CEO, and Andrew Abrahams, co-founder and CTO, are Ph.D. scientists taking on risk assessment for modern enterprises. Rao, has a string of successful […]
Posted in Technology / Software | Tagged Aviso, FireEye, JPMorgan Chase, netsuite, Saba, Zuora | 1 Response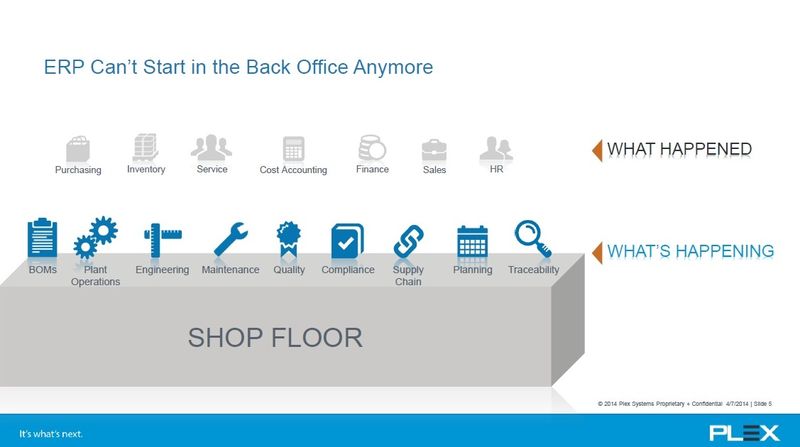 By Vinnie Mirchandani on April 9, 2014
The concept of 2 (or 3) Tier ERP is certainly not new. Platinum (now Epicor), J. D Edwards (now Oracle), and more recently NetSuite have for decades gone to large, typically multi-national companies and convinced them to adopt their software in plants and smaller subsidiaries while continuing with a D&B or SAP at HQ and […]
Posted in Business, Featured Posts, Technology / Software | Tagged 2-Tier ERP, Cloud ERP, erp, netsuite, Plex, Plex Systems, QAD, sap