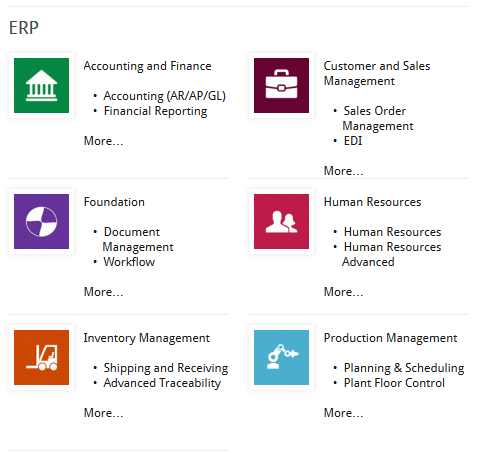 By Brian Sommer on April 2, 2014
Recent remarks by a Microsoft executive about cloud ERP didn't ring true. A little digging brings clarity around his claims.
Posted in Business, Featured Posts, Technology / Software | Tagged Cloud ERP, erp, kenandy, microsoft, netsuite, Plex, sap | 2 Responses

By Vinnie Mirchandani on March 31, 2014
My friend Phil Fersht laments outsourcers are poor marketers. Marketing is easy if you are delivering standout solutions to customers. Amazon does not need brag too much because most customers have seen it has a track record of price reductions. It has averaged 2-3 reductions in AWS pricing – every year! So different from the […]
Posted in Business | Tagged CapitalOne, General Motors, Kaggle, netsuite, Outsourcing, workday

By Louis Columbus on March 3, 2014
2014 continues to be a year marked by the accelerating hiring cycles across nearly all cloud computing companies. Signing bonuses of $3K to $5K for senior engineers and system design specialists are becoming common, and the cycles from screening to interviews to offers is shortening.  The job market in the cloud computing industry is leaning in favor of applicants […]
Posted in Business, Technology / Software | Tagged Acronis, Alert Logic, Amazon Web Services, Asigra, AT&T, Avalara, AVG Technologies, Blue Coatl, Carbonite, CenturyLink Technology Solutions, CipherCloud, Cisco Systems, Cloud Computing, cloud computing landscape, CloudScaling, Comcast (Upware), EMC, Engine Yard, EVault, financialforce.com, Glassdoor.com, google, Hewlett-Packard, ibm, Intacct, Intronis, LogMeIn, Louis Columbus' blog, Marketo, microsoft, MuleSoft, NaviSite, Nebula, netsuite, NTT Communications, oracle, Parallels, Pivotal Software, Rackspace, Red Hat, SaaS, saas economics, salesforce.com, sap, Software AG, software as a service, Tableau Software, Trend Micro, Veracode, Verizon (Terramark), Websense, workday, zoho, Zscaler | 1 Response

By R "Ray" Wang on March 3, 2014
FinancialForce Debuts Its Full ERP Suite On Feburary 19th, San Francisco headquartered, FinancialForce.com announced the launch of its full suite of ERP offerings built on the Salesforce1 platform.  Backed by investments from Unit4 and Salesforce.com, the cloud based vendor began as a single ledger financial management system built on the Salesforce.com Force.com platform.  The announcement […]
Posted in Featured Posts, Technology / Software | Tagged 2014, acquisitions, acumatica, Appirio, Apps Strategy, best of breed, Chief Customer Officer, Chief Financial Officer, Chief HR Officer, Chief information officer, Chief procurement officer, Chief Revenue Officer, Chief Sales Officer, Chief Security Officer, CHRO, CIO, Cloud, Cloud Computing, cloud integration, Cloud suites, Cloud Wars, Constellation Research, enterprise applications, enterprise apps, Enterprise apps strategy, Enterprise Business Apps, enterprise class, Enterprise resource planning, enterprise software, Epicor, erp, HCM, HR, HR Tech, integration, Less Software, mergers, Mergers And Acquisitions, Microsoft Dynamics, Microsoft Dynamics AX, MIcrosoft Dynamics CRM, MIcrosoft Dynamics ERP, Microsoft Dynamics GP, Microsoft Dynamics NAV, netsuite, News Analysis, R "Ray" Wang;, rwang0, salesforce.com, salesforce1, Software Insider, SoftwareInsider, Vana Workforce, vendor strategy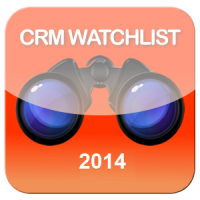 By Paul Greenberg on February 20, 2014
Monday, you had CRMnext, Infor and NetSuite as CRM suite providers. Today SAP and SugarCRM are here for your scrutiny. Can life get any better?
Posted in Business, Featured Posts | Tagged CRM Watchlist, CRM Watchlist 2014, CRMNext, enterprise software, netsuite, sap, sugarcrm | 2 Responses
By Denis Pombriant on February 19, 2014
What's going on in the back office? That normally staid bastion of conventional computing is perking up taking on subscriptions and cloud computing like candy.  It used to be that when you thought about back office and cloud in the same thought you also thought about NetSuite.  Truthfully you still do, they've been at it […]
Posted in Featured Posts, Technology / Software | Tagged back office, force.com, Intacct, netsuite, salesforce.com, Zuora | 1 Response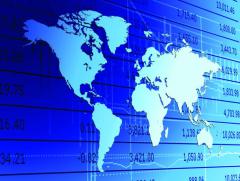 By Louis Columbus on February 17, 2014
The five highest performing cloud computing stocks year-to-date in the Cloud Computing Index are Akamai (NASDAQ: AKAM), F5 Networks (NASDAQ: FFIV), Juniper Networks (NYSE:JNPR), Fusion-IO (NYSE:FIO), Qualys (NASDAQ:QYLS) and Workday (NYSE:WDAY).  A $10K investment in Akamai on January 2nd of this year is worth $12,901 and $10K invested in F5 Networks is worth $12,509 as of market close yesterday.   IBM, Microsoft, Oracle and SAP share […]
Posted in Business | Tagged Akamai Technologies, Amazon.com, Cisco Systems, Citrix Systems, Cloud Computing, Cloud Computing Stock Index, Earnings Per Share, EMC Corporation, enterprise software, F5 Networks, Fusion-IO, ibm, Intuit, Juniper Networks, Louis Columbus' blog, microsoft, netsuite, oracle, Qualys, Rackspace Hosting, Red Hat, Riverbed Technology, SaaS, saas economics, salesforce.com, sap, software as a service, Symantec, VMware, workday | 1 Response

By Paul Greenberg on February 17, 2014
The CRM Watchlist 2014 winners have been harder than ever to characterize. But there are some vendors who, for example, provide product suites that won so I created the Suites category. Today, we look at CRMnext, Infor and NetSuite and Wednesday, SAP a…
Posted in Business, Featured Posts, Technology / Software | Tagged CRM Watchlist, CRM Watchlist 2014, CRMNext, Emerging Tech, erp, Infor, netsuite, Social Enterprise, Tech Industry | 1 Response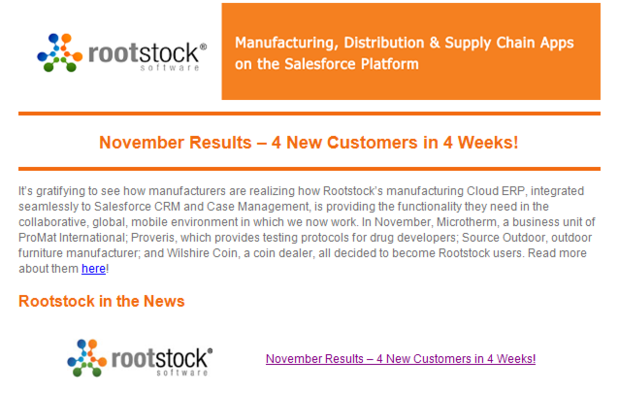 By Brian Sommer on December 4, 2013
Big but Underreported Stories of Importance in 2013 In my youth, I used to track all manner of critters on the family ranch. Later on, I tracked poachers. I'm pretty good at it as I make it a point to spot the odd clue, the worn surfaces, the out of place silhouette, etc.  Tracking things […]
Posted in Business, Featured Posts | Tagged erp, netsuite, PayPal, rootstock, workday, Xero | 1 Response

By Vinnie Mirchandani on October 24, 2013
We have watched for years as cloud companies target on-premise systems – so Salesforce going after Siebel, Workday after PeopleSoft, Amazon after IBM etc. At the Microsoft Analyst Event yesterday I heard in reverse of back to on-premise examples especially in the banking sector as global regulatory concerns grow around public clouds. Then there are […]
Posted in Featured Posts, Trends & Concepts | Tagged #FAE13, erp, Force, Great Plains, ibm, microsoft, netsuite, PeopleSoft, sap | 1 Response