By Paul Greenberg on May 16, 2011
I've known NetSuite for many, many years. 'Twas back in 2004, I met Mei Li, their ultra-dynamic SVP of Corporate Marketing, who has become one of my closest friends. She introduced me at that time to Zach Nelson, the very charismatic and always well liked NetSuite CEO and co-founder, who I got to know at […]
Posted in Business, Featured Posts | Tagged CRM, DNA, erp, NetLedger, netsuite, nsw11, oracle, salesforce.com, sap

By Phil Wainewright on May 16, 2011
Cloud application vendors are able to add new functionality at a far faster rate than conventional on-premise vendors, and with less cost and risk. That's opening up an innovation gap that the established incumbents will find increasingly hard to close.
Posted in Featured Posts, Technology / Software | Tagged chasm, Cloud Computing, Geoffrey Moore, netsuite, nsw11, SaaS, software as a service, yammer

By Michael Krigsman on May 14, 2011
Among the various activities in which I participated at NetSuite's SuiteWorld conference, was a panel discussion for NetSuite customers. Here's a video recording.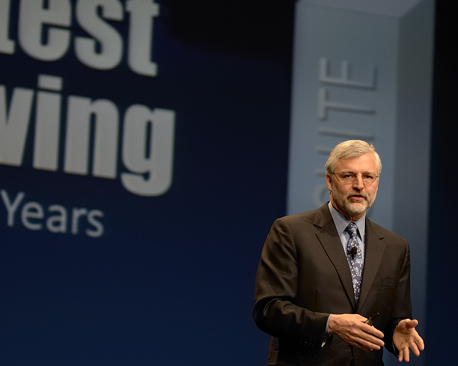 By Michael Krigsman on May 13, 2011
A look at NetSuite strategy from the SuiteWorld conference.
Posted in Featured Posts, Technology / Software | Tagged netsuite, nsw11, Zach Nelson | 1 Response

By Michael Fauscette on May 13, 2011
I spent time this week in San Francisco with the Netsuite team and a good cross section of customers and partners at its first annual global user conference. The conference was well managed and very well attended with over 2000…
Posted in Featured Posts, Technology / Software | Tagged Groupon, Mark Hurd, netsuite, nsw11, OneWorld, oracle, socbiz, Social ERP, SuiteWorld, yammer | 1 Response

By Denis Pombriant on May 12, 2011
A company's first user group meeting is a kind of coming out party.  It validates the faith its customers showed early on in going with a startup and marks an important statement in the company's maturation process moving it from kid to adult, removing the training wheels and such.  So I was eager to see […]
Posted in Featured Posts, Technology / Software | Tagged Cloud ERP, CRM, end to end process, Enterprise resource planning, erp, netsuite, nsw11, SaaS, SaaS ERP, salesforcce, Zach Nelson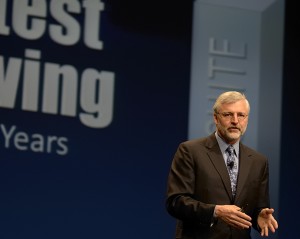 By Esteban Kolsky on May 12, 2011
Bear with me for a second here, this is not about CRM, or about NetSuite for that matter even.  This is about enterprise computing models. I attended NetSuite's SuiteWorld 2011 yesterday (it goes for 3 days, I could not make all three unfortunately) as a guest.  That means they comped me on my registration, will […]
Posted in Featured Posts, Technology / Software | Tagged Cloud Computing, Customer Experience, erp, netsuite, nsw11, Paul Greenberg, SaaS, SaaS ERP, Salesforce Chatter, salesforce.com, yammer | 2 Responses

By Denis Pombriant on May 11, 2011
Yesterday Zuora, the billing and payment solution company for subscription businesses did a smart thing, at least I think so.  At NetSuite's user meeting, SuiteWorld, Zuora chief Tien Tzuo announced that his trademark product is now pre-integrated with NetSuite's financials.  But that wasn't what's smart, only the thing that enabled the thing that is smart. […]
Posted in Featured Posts, Technology / Software | Tagged CRM, netsuite, nsw11, salesforce, salesforce.com, Subscription business model, SuiteWorld, Tien Tzuo, z-netsuite, z-suite, Zuora | 1 Response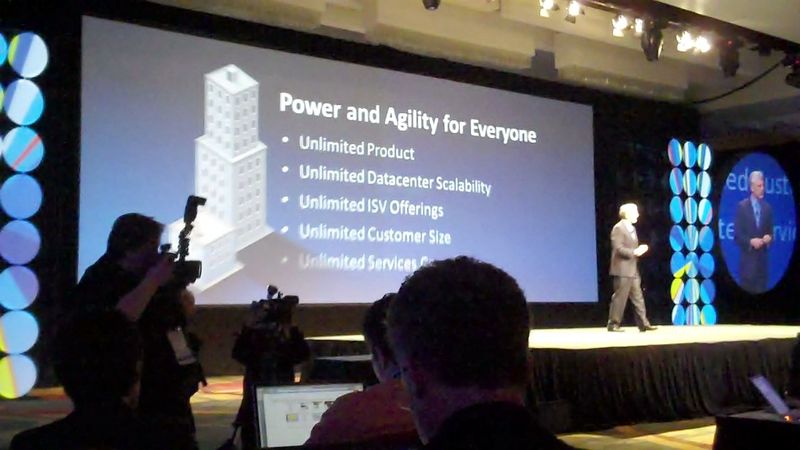 By Vinnie Mirchandani on May 11, 2011
I was struck by a small gesture by Mark Hurd of Oracle as he presented at the SuiteWorld event. He got off the stage and came to the level of the audience and talked about NetSuite's importance to Oracle and Exadata. It came across humble whether intentional or not. Later in the evening Larry Ellison […]
Posted in Technology / Software | Tagged Mark Hurd, netsuite, nsw11, Zach Nelson