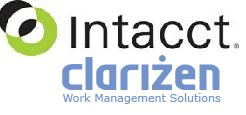 By Brian Sommer on August 10, 2010
SaaS applications are evolving quickly and in interesting directions. Intacct's newest product expansion and alliance points a new direction for that firm.
Posted in Technology / Software | Tagged accounting, Clarizen, Cloud Computing, erp, Intacct, netsuite, OpenAir, Project Accounting, QuickArrow, SaaS, SaaS ERP, services | 1 Response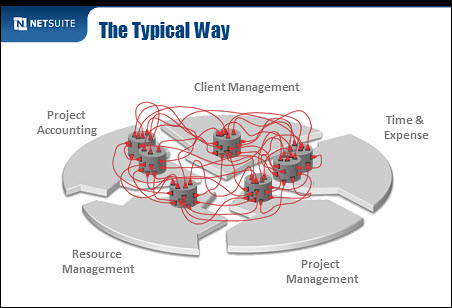 By Michael Krigsman on July 20, 2010
NetSuite OpenAir released services resource planning, to bring ERP-style benefits to professional services organizations.
Posted in Technology / Software | Tagged Cloud Computing, Enterprise resource planning, erp, netsuite, NetSuite OpenAir, OpenAir, PSA, SaaS, services | 2 Responses

By Phil Wainewright on July 9, 2010
Every time I go to a NetSuite event, I wonder to myself why other vendors don't make more of a song-and-dance about the potential for highly impactful business transformation that SaaS enables. Maybe it's the particular sector of the market that NetSuite targets, where the early adopters are companies that want to find some way […]
Posted in Business, Featured Posts | Tagged Cloud Computing, Consulting, m26, netsuite, OpenAir, presentations, professional services automation, PSA, resource management, software as a service, utilization

By R "Ray" Wang on June 4, 2010
Acquisition Consolidates Two Market Leaders In The Project Based Solutions Market
Deltek announced on June 3rd that they would acquire Maconomy for  $72.7M ($3.39/share (DKK 20.50)).  Maconomy is a leading project based solutions (PBS) software company  (~35.6M 2009 revenues) based in Copenhagen, Denmark.  Deltek is a 265.8M (2009 revenues) PBS software vendor based in Herndon, VA. […]
Posted in Business, Featured Posts, Technology / Software | Tagged accounting services, acquisition, acquisitions, advertising and public relations, architecture and engineering, billing, Business by Design, ByD, Compliance, construction, Deltek, design, enterprise applications, enterprise apps, enterprise software, Featured Posts, Financial services, general consulting services, high tech software and hardware, IFS, it Services, legal services, life sciences and healthcare, Maconomy, market research services, marketing communications, media and entertainment, mergers, Mergers And Acquisitions, MultiPlus Solutions, netsuite, News Analysis, non-profit, OpenAir, pbs, professional staffing services. public sector, Project Accounting, project based solutions, project management, QuickArrow, real estate and facilities, research an higher education, resource allocation, retail and hospitality, sap, task management, transportation services, utilities

By R "Ray" Wang on April 22, 2010
SnapLogic Solves Complex Cloud/SaaS Based Integration
Organizations face a deluge of data from more and more new sources, especially in the Cloud.  Existing integration solutions often require expensive custom coding that's purpose built; but rigid and disposable.  A change in business objects or swap out of new solutions often require brand new investments in integration.  SnapLogic […]
Posted in Business, Featured Posts | Tagged ADP, ADP Employease, Apps Strategy, boomi, Box.net, cast iron systems, Cloud, Cloud Computing, cloud integration, enterprise applications, enterprise apps, Enterprise apps strategy, Enterprise architecture, Enterprise Business Apps, Enterprise Business Apps Vendors, Informatica, Intacct, integration, Intuit, OpenAir, oracle, PeopleSoft, pervasive, Pervasive Software, QuickBooks, SaaS, SaaS Integration, SnapLogic, Snaps, software as a service, sugarcrm, the "I" word, Thursday's Tech Showcase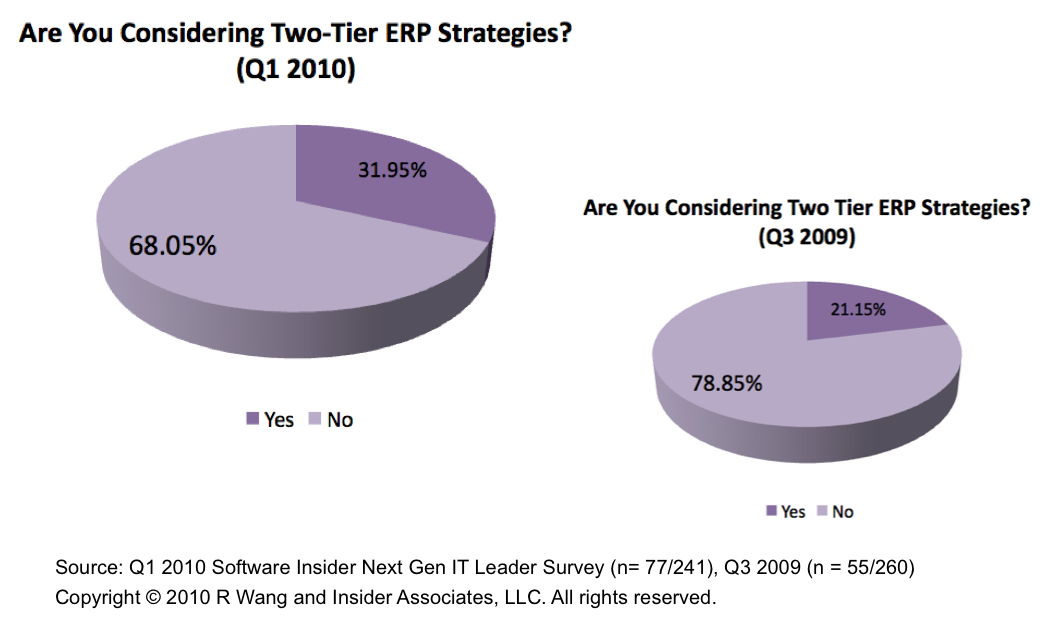 By R "Ray" Wang on March 2, 2010
Single Instance ERP Harder And Harder To Justify The holy grail of an ERP implementation used to be the single instance deployment.  However, market forces, a move to adopt new disruptive technologies, slow pace of innovation from incumbent vendors, and high maintenance fees have changed many organization's perspectives.  Add a slew of rapidly changing business […]
Posted in Business, Featured Posts | Tagged agresso, analytics, Apps Strategy, AspenTech, baan, best practices, BPCs, Business Models, business requirements, business value, Cincom, CIO, Deltek, disruptive, disruptive technologies, enteprise apps, enterprise applications, enterprise apps, Enterprise apps strategy, Enterprise Business Apps, enterprise software, Epicor, erp, geographic requirements, IBS, IFS, industry requirements, Infor, innovation, Intentia, IQMS, JD Edwards, Lawson, Lawson M3, Lawson S3, Maconomy, maintenance fees, MAPICS, Meridian Systems, Microsoft Dynamics AX, Microsoft Dynamics GP, Microsoft Dynamics NAV, Microsoft Dynamics SL, Mincom, modernization, netsuite, next gen cio, next gen IT leaders, OpenAir, oracle, PeopleSoft, Planview, Plex, purpose built, QAD, regulatory compliance, reporting, ROI, SaaS, SAP B1, SAP Business All-In-One, shelfware, single instance erp, SYSPRO, SyteLine, tax requirements, Tenrox, two-tier ERP, Ultimate Software, Unit4, workday | 3 Responses
By Paul Greenberg on January 4, 2010
Cover of Bad Boys (Special Edition) Okay, you saw what I think about the Four Bad Boys of CRM the other day.  Now onto the next not-really-a-tier tier.  You'll note that this year, I'm changing the way I do my ZDNet blog posting to the "more-if-you-click-here" so they just don't look so damned long. This […]
Posted in Featured Posts, Technology / Software | Tagged CRM, Industry Analysis, netsuite, OpenAir, SaaS, salesforce.com, Social CRM, software as a service | 2 Responses