By Louis Columbus on January 25, 2013
Last week Plex Systems, a leading provider of SaaS-based Enterprise Resource Planning (ERP) systems announced enterprise software veteran Jason Blessing has joined their company as CEO.   He is responsible for the strategic direction and growth of the company, and has a proven track record in many facets of enterprise software, from new application development to […]
Posted in Business, Featured Posts | Tagged Cloud Computing, Data Driven, Enterprise resource planning, enterprise software, erp, Intelligent Tech, linkedin, Louis Columbus' blog, Manufacturing execution system, mobile, PeopleSoft, Plex Online, Plex Systems, SaaS, salesforce.com, software as a service, Tech | 1 Response

By Naomi Bloom on January 2, 2013
And the winner is? [Shout-out to my colleague Lisa Rowan at IDC.  Her recent guest post was the impetus for my finishing this post, which I had started right after Workday went public on 10-12-2012.] 1987:  Bloom & Wallace and PeopleSoft Founded 1987 was a big year in the history of HR technology.  That's the […]
Posted in Business, Featured Posts | Tagged ADP, Dave Duffield, enterprise software, HR Tech, HRM Software, Kronos, microsoft, oracle, Oracle Fusion, PeopleSoft, SaaS, sap, SAP AG, SAPSFSF, SuccessFactors, workday | 5 Responses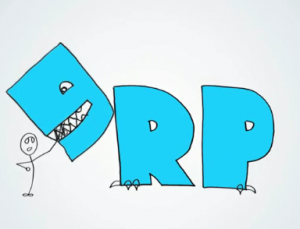 By Jason Busch on December 10, 2012
Later this week, Spend Matters will publish our latest Compass research brief covering the source-to-pay technology market: Next Level Sourcing and Commodity Management: Evaluating the Capabilities of ERP Providers Compared to Independ…
Posted in Technology / Software | Tagged Ariba, BravoSolution, CombineNet, erp, ibm, PeopleSoft, sap

By Naomi Bloom on September 6, 2012
I still haven't digested every word in Workday's recently released S-1, nor am I likely to do so before I publish this post.  But I have been reading a ton of coverage of this event, some really excellent and some much less so.  A major shout-out to @SAP_Jarret (and many others) for posting some of the best […]
Posted in Business, Featured Posts | Tagged disruptive technologies, enterprise software, IPO, linkedin, PeopleSoft, Preferred Architectural Behaviors, workday, Workday IPO | 1 Response

By Brian Sommer on September 4, 2012
The most interesting parts of the Workday S-1 may be the lengths they've gone to to thwart a hostile takeover. Here's a quick summary of those items.
Posted in Business | Tagged Initial public offering, IPO, oracle, PeopleSoft, Takeover, workday, Workday IPO

By R "Ray" Wang on February 9, 2012
Catch my colleague Yvette Cameron's point of view here when published.  She covers Future of Work for Constellation Research, Inc. Oracle Plays Catch Up With Public Cloud Ambitions On February 9th, Oracle announced its intention to acquire Dublin, CA based Taleo for $1.9B.  Taleo is a cloud based talent management software provider with 5000 customers […]
Posted in Business, Featured Posts | Tagged acquisition, acquisitions, American Airlines, Apps Strategy, Bersin & Associates, best of breed, Blue Cross blue Shield, business performance management, business technology, Chief HR Officer, Chief People Officer, CIO, Cloud, Cloud Computing, cloud integration, Cloud options, Cloud Wars, CoIT, Conde'Nast, Constellation Research, Consumerization of IT, contract negotiations, contract strategy, Dell, deployment options, enterprise applications, enterprise apps, Enterprise apps strategy, Enterprise Business Apps Vendors, enterprise software, enterprise strategy, erp, future of work, hp, Hyatt, JP Morgan Chase, mergers, Mergers And Acquisitions, News Analysis, next gen, next gen apps, next generation, Next generation apps, NextGen, oracle, Oracle Fusion Apps, Oracle Public Cloud, PaaS, PeopleSoft, R "Ray" Wang;, rwang0, SaaS, saas bigots, SaaS offensive, SaaS strategies, software as a service, Starbucks, Starwood, Sutter Health, Taleo, Tesora, United, vendor strategy | 2 Responses

By Michael Krigsman on December 21, 2011
Great interview with Workday Co-CEO, Aneel Bhusri, who discusses cloud, ERP, SAP, Oracle, Salesforce, NetSuite, investing, and other hot topics.
Posted in Business, Featured Posts | Tagged Aneel Bhusri, erp, Larry Ellison, oracle, PeopleSoft, workday

By Josh Greenbaum on December 9, 2011
As the enterprise software market parses the news that SuccessFactors will become SuccessFactors, an SAP company, the question of how well SAP manages its M&A strategy is coming to the fore. SAP has been buying small and large companies for a while, and though nowhere near as avaricious as Oracle or IBM, there are now three big […]
Posted in Business, Featured Posts, Technology / Software | Tagged ibm, oracle, PeopleSoft, sap, SAPSFSF, SuccessFactor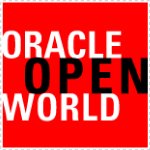 By Josh Greenbaum on October 12, 2011
I spent much of last week sorting through the absolutely overwhelming communications disaster called Oracle Open World in search of some clarity on Oracle's vision for its customers, and have come to the following conclusion: Oracle's applications customer strategy just isn't about making things better for its customers. The problem with the Oracle of today […]
Posted in Business, Featured Posts, Technology / Software | Tagged Fusion Apps, OOW, oow11, OpenWorld, oracle, PeopleSoft, Uncategorized | 1 Response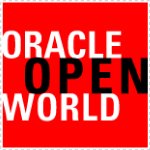 By Jason Busch on October 7, 2011
I spent two completely scheduled days at Oracle OpenWorld this week (apologies to everyone else I know in the area who I did not have a chance to visit, but I can't recall packing so many things into 48 hours before). Even though I'll …
Posted in Featured Posts, Technology / Software | Tagged JD Edwards, OOW, oow11, oracle, Oracle E-Business Suite, Oracle OpenWorld, PeopleSoft