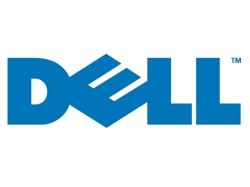 By Bob Warfield on November 2, 2010
Image via CrunchBase Just read that Dell is buying Cloud data integration company Boomi.  That's right in line with the focus on data strategy I've recommended for Cloud vendors.  I'm not sure how many more companies in this space are available to be picked up.  IBM picked up Cast Iron Systems, which was another great […]
Posted in Technology / Software | Tagged boomi, Cloud, Dell, enterprise software, integration, platforms, SaaS, strategy | 2 Responses

By Bob Warfield on November 1, 2010
I just finished reading Randy Bias's piece, "Elasticity is NOT #Cloud Computing … Just Ask Google", and I must admit, it takes me back to all sorts of questions of a vaguely unsettling nature that have been bubbling below the surface of my cloudy thinking for some time. If Elasticity is NOT Cloud Computing, and […]
Posted in Featured Posts, Technology / Software | Tagged Cloud, data center, platforms, SaaS, strategy | 7 Responses

By Bob Warfield on October 20, 2010
This is part two of a two-part series I've wanted to do about strategy for PaaS (Platform-as-a-Service) vendors.  The overall theme is that Platforms as a Service require too much commitment from customers.  They are Boil the Ocean answers to every problem under the sun.  That's great, but it requires tremendous trust and commitment for customers to …
Posted in Featured Posts, Technology / Software | Tagged Cloud, Cloud Computing, Open source, PaaS, platforms, SaaS, strategy

By Bob Warfield on September 9, 2010
How ironic.  On the same day that MG Seigler was penning one of his characteristically snarky posts (snark is one of the ways Techcrunch pursues its Follower Economy) about how Android isn't really open, Apple announces the return of Flash to the iWorld. Adobe's stock price is cooking this morning as a result (I wonder […]
Posted in Featured Posts, Technology / Software | Tagged Adobe Systems, android, App Store, apple, competition, flash, gordon gecko, greed, iPhone, opennes, platforms, RIA, Software development, strategy, user interface | 3 Responses

By Bob Warfield on August 27, 2010
My head is starting to hurt with all the back and forth among my Enterprise Irregulars buddies about the relationships between the complex concepts of Multitenancy, Private, and Public Clouds.  A set of disjoint conversations and posts came together like the whirlpool in the bottom of a tub when it drains.  I was busy with […]
Posted in Business, Featured Posts, Technology / Software | Tagged Amazon, Cloud, data center, EC2, enterprise software, grid, multicore, multitenancy, platforms, SaaS, service, software as a service, tenancy debate, VMware | 4 Responses

By Bob Warfield on July 12, 2010
Read a couple of posts last week that coalesced some thoughts I'd been having into this one.  First was the fascinating rumor about a Google EC2 clone.  Hat tip to High Scalability Blog for putting me on to this one.  The second was James Urquhart's musings about the desirability of the Amazon API's as a […]
Posted in Featured Posts, Technology / Software | Tagged Amazon, Amazon API, Amazon Elastic Compute Cloud, Amazon Web Services, aws, Cloud, Cloud Computing, Google AppEngine, Open source, platforms, standards | 2 Responses

By Michael Coté on June 29, 2010
Helping carriers take advantage of selling apps instead of just voice and data.
Posted in Business | Tagged Alcatel-Lucent, Development Tools, dumb pipes, mobile, open API, platforms, ProgrammableWeb, Quick Analysis, stupid network

By Bob Warfield on June 21, 2010
Dear Adobe: Apple has started the anti-Flash/Flex snowball rolling, and it is getting steadily bigger.  It's a perfect storm, because they've got the platforms that are perfectly suited to Flash, their platforms are wildly popular, and your faithful audience desperately wants to be there.  But that's not all.  They didn't just prohibit Flash, they have called […]
Posted in Featured Posts, Technology / Software | Tagged adobe, apple, flash, flex, HTML5, marketing, Open source, platforms, RIA, Scribd, strategy, user interface | 2 Responses

By Michael Coté on June 15, 2010
Using mobile apps for open government.
Posted in Trends & Concepts | Tagged apps, Facebook, Foursquare, Gowalla, ideas, mobile, new platforms, open government, platforms

By Bob Warfield on May 25, 2010
"For over a thousand years Roman conquerors returning from the wars enjoyed the honor of triumph, a tumultuous parade. In the procession came trumpeteers, musicians and strange animals from conquered territories, together with carts laden with treasure and captured armaments. The conquerors rode in a triumphal chariot, the dazed prisoners walking in chains before him. […]
Posted in Featured Posts, Trends & Concepts | Tagged apple, commoditization, Gadgets, google, innovation, iPad, iPhone, marketing, platforms, Steve Jobs, strategy