By Denis Pombriant on February 5, 2013
Just last week I was writing about the importance of sometimes ignoring Wall Street analysts whose focus on quarterly earnings can force a company into neglecting its best interests.  Bowing to the demands of quarterly reporting (and profits) reflects short-term thinking that might prevent long-term success.  Today Dell decided to go private in a $24 […]
Posted in Business, Featured Posts | Tagged boomi, Dell, intel, Michael Dell, microsoft, private equity, Sun Microsystems, Wall Street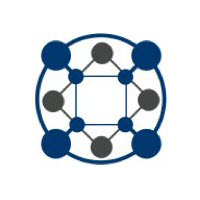 By Ross Mayfield on May 1, 2012
Today I'm pleased to share that Socialtext has gained a strategic investment by Bedford Funding ($1.4B PE firm) and will integrate with Peoplefluent. They are all gassed up and stepping on the accelerator. There is a strong strategic fit with…
Posted in Business | Tagged Peoplefluent, private equity, Social Enterprise, socialtext | 1 Response

By Brian Sommer on January 19, 2011
With all of the M&A activity flaring up in the software space, some customers are scouring their license contracts to see what rights they'll have (or not). Did you do a material change of control clause?
Posted in Business, Featured Posts | Tagged Change of Control Clause, contracts, Enterprise Irregulars, investment, M&A, Mergers & Acquisitions, private equity | 1 Response

By Jeff Nolan on November 23, 2010
The SEC fulfilled their obligation under the Frank-Dodd financial reform bill and defined what venture capital is. Represents itself to investors as being a venture capital fund. Only invests in equity securities of private operating companies to provide primarily operating or business expansion capital (not to buy out other investors), U.S. Treasury securities with a […]
Posted in Business | Tagged government, investment, private equity, regulations, SEC, Venture Capital

By Jason Busch on October 1, 2010
Madison Dearborn's recent Fieldglass buyout (here, here) provides further proof that today's private equity firms might be better strategic — that's right, strategic and not financial — buyers of software companies than software…
Posted in Business | Tagged acquisition, Ariba, fieldglass, M&A, Madison Dearborn, Mergers & Acquisitions, private equity, Venture Capital | 1 Response

By Brian Sommer on July 8, 2010
Lawson's earnings today and the position that Carl Icahn has accumulated in Lawson Software make for an interesting time for software buyers. How might Lawson react?
Posted in Business | Tagged Carl Icahn, Company, Enterprise resource planning, erp, Lawson Software, private equity, Stock | 1 Response

By Jason Corsello on January 5, 2010
Today, Authoria announce the merger with Peopleclick to create Peopleclick Authoria.  Bedford Funding, the private equity firm that owns Authoria is spending $100 million to acquire and merge the companies.  I'd love to say I had my crystal ball out when we recorded the Bill Kutik Radio Show a few weeks ago and predicted […]
Posted in Business | Tagged Authoria, Bedford Funding, CRM, Mergers And Acquisitions, private equity, recruiting, software as a service, SuccessFactors, talent management, Taleo | 4 Responses