By R "Ray" Wang on January 12, 2021
Virtual CES Kicks Off The Conference Season For 2021 Source: R Wang This year's CES will be all virtual as with all pandemic events.  Last year they brought in more than 171,000 guests, 6500 press and media, and had almost 3 million net square feet of exhibits with 4419 exhibiting companies.  As one of the […]
Posted in Featured Posts, Technology / Software | Tagged @constellationr, #CES2021, 2021, 8K, AI, Apps Strategy, Artificial intelligence, Augemented Reality, Autonomous vehicles, BlueJeans, Bosch, C-Suite, CDO, Celonis, CEO, CES, CFO, Chief Collaboration Officer, Chief Creative Officer, Chief Customer Officer, Chief Data Officer, Chief Digital Officer, Chief executive officer, Chief Financial Officer, Chief HR Officer, Chief information officer, Chief Information Security Officer, Chief Innovation Officer, Chief Marketing Officer, Chief People Officer, Chief procurement officer, Chief Revenue Officer, Chief Sales Officer, Chief Security Officer, Chief Service Officer, Chief Technology Officer, China virus, CHRO, CIO, CISO, CL, com, connected devices, Constellation Research, Consumer Electronics Show, Consumer Technology Association, COO, COVID-19, CTO, CXO, Cyber security, Digital Transformation, DigitalBiz, digitaltransformation, display technologies, disruptive technologies, Disruptive technology, electric vehicles, enterprise applications, enterprise apps, Enterprise apps strategy, Enterprise Awards, enterprise class, enterprise software, Environmental, environmental sustainability, event report, extended reality, Hisense, hybrid cloud, ibm, intel, Intel Corporation, Kohler, las vegas, Lenovo, lg, LG Chem, Magma, Mercedes, Mercedes Benz, microsoft, mixed reality, mobile apps, MobileEye, nVidia, Omron, Pansophic Systems, partnerships, Philips, Pre-recorded virtual events, R "Ray" Wang;, Rendever, Royole, rwang0, salesforce.com, samsung, schneider electric, Skyworth, smart buildings, Smart homes, Software Insider, SoftwareInsider, vendor strategy, Verizon, Verizon Business, Video, video meetings

By R "Ray" Wang on December 23, 2020
By The Constellation Research Team The 2020 Awards Demonstrate The Power Of Humanity Amidst A Global Pandemic And Mass Digitization What started out as an amazing beginning to a new decade ended with one of the worst economies and global health crises in history.  Cultural, technological, and business model changes that would have taken a […]
Posted in Business, Featured Posts, Partner Post, Startup Lessons, Technology / Software, Trends & Concepts | Tagged @dhenschen, @dionhinchcliffe, @holgermu, @lizkmiller, @lnfrance, @steve_lockstep, #CCE2020, 2020, Accenture, adobe, Amazon, Amazon Web Services, Amit Bendov, Apps Strategy, arm, ARM chips, Ascension Heatlh, BlueJeans, C-Suite, C3 IOT, C3.ai, CDO, Celonis, CEO, CFO, Chief Collaboration Officer, Chief Creative Officer, Chief Customer Officer, Chief Data Officer, Chief Digital Officer, Chief executive officer, Chief Financial Officer, Chief HR Officer, Chief information officer, Chief Information Security Officer, Chief Innovation Officer, Chief Marketing Officer, Chief People Officer, Chief procurement officer, Chief Revenue Officer, Chief Sales Officer, Chief Security Officer, Chief Service Officer, Chief Technology Officer, CHRO, CIO, CISO, com, Constellation Connected Enterprise, Constellation Research, COO, CTO, CXO, CyberX, Data warehouse, Digital Transformation, DigitalBiz, digitaltransformation, enterprise applications, enterprise apps, Enterprise apps strategy, Enterprise Awards, enterprise software, Eric Yuan, excecution management system, Gong, google, Google Cloud, google cloud platform, hybrid cloud, ibm, IBM CLOUD, Infor, Infosys, Infosys Live Enterprise, Koch Industries, mergers, Mergers And Acquisitions, microsoft, Modern Computing Alliance, nVidia, okta, oracle, partnerships, Pre-recorded virtual events, R "Ray" Wang;, Research Report, Royole, rwang0, salesforce.com, Segment, servicenow, Slack, Smartsheet, Snowflake, Software Insider, SoftwareInsider, sridhar vembu, Thomas Siebel, TikTok, Twilio, UKG, Ultimate Kronos Group, Ultimate Software, vendor strategy, Verizon, Verizon Business, Video, video meetings, Work.com, Workfront, Yellowbrick, zoho, zoom

By R "Ray" Wang on May 25, 2020
Contactless, Direct To Consumer, Buy Online Pickup Anywhere, Automation, and Subscription Ready Drive Post Pandemic Response Matrix Commerce analyzes the disruptive pressures influencing the commerce paradigm. Commerce faces rapidly changing business models and new payment options that are often misunderstood and poorly integrated. Matrix commerce (TM) means the fusing of demand signals and supply chains […]
Posted in Featured Posts, Technology / Software | Tagged #PostPandemic, #PostPandemicPlaybook, 2020, Accelerate payments, AI, ambient experiences, analytics, Artificial intelligence, automation, autonomous, B2B, B2B E-commerce, B2C, B2C E-commerce, best practices, big tech, Business continuity planning, CDO, CEO, change agents, Chief Customer Officer, Chief Data Officer, Chief Digital Officer, Chief executive officer, Chief Financial Officer, Chief information officer, Chief Information Security Officer, Chief Innovation Officer, Chief Marketing Officer, Chief procurement officer, Chief Revenue Officer, Chief Sales Officer, Chief Security Officer, Chief Service Officer, Chief Technology Officer, CIO, Cloud, Cloud push, CMO, commerce, Commerce Cloud, Constellation Research, contactless commerce, COO, Coronavirus, COVID-19, Crisis Communications, Crowdsourcing, CTO, Customer Experience, cybersecurity, Demand planning, digital, Digital acceleration, Digital Business, digital commerce, digital monetization, Digital Transformation, Digitize channels, direct to consumer, direct to consumer. pricing optimization, disruptive business models, Diversify supply chains, dynamic feedback loops, E-Commerce, enterprise, enterprise applications, enterprise apps, enterprise software, event driven architectures, events, Future of 2020, Gig economy capacity, global pandemic, Health and Safety, Marketing Automation, Matrix Commerce, Mental health support, microservices, open vs closed, Perception and communications, personalization, personalization at scale, Post Pandemic Playbook, precision decisions, Privacy, Privacy Rights, property right, public health, R "Ray" Wang;, Resiliency, Reskilling and retraining, rwang0, safety, salesforce.com, Social injustice, Software Insider, SoftwareInsider, subscription business models, Trust is THE currency, US vs China, vendor strategy, work from home, Work from home policies, World Economic Forum

By Louis Columbus on April 17, 2018
Bottom line: The 2018 Magic Quadrant for Configure, Price, and Quote (CPQ) Application Suites doesn't reflect the need for a more enterprise-wide integration across ERP, PLM and CRM systems and the need for vendors to intensify their efforts to innovate. Magic quadrants and market analysis grids are designed to guide enterprise buyers to the best possible […]
Posted in Business, Featured Posts, Technology / Software | Tagged 2018, and Quote (CPQ) Application Suites, byline=Louis Columbus, Configure, CPQ, CRM, Gartner 2018 Magic Quadrant for CPQ, Gartner Magic Quadrant for Configure, MuleSoft, Price, salesforce.com

By Michael Krigsman on September 21, 2015
Saleforce.com's annual Dreamforce conference highlights the growth of cloud and brings clarity to the company's overall strategy.
Posted in Business, Featured Posts | Tagged #df15, Cloud Computing, Dreamforce, RelateIQ, salesforce.com
By Denis Pombriant on February 24, 2015
Configure, price, quote (CPQ) software was once a barely thought about branch of CRM falling under the heading of sales enablement. But lately, it's been getting a lot of attention from a familiar source, Salesforce.com. The question is why? You can easily argue that many forms of business don't require CPQ so that's a possible […]
Posted in Featured Posts, Technology / Software | Tagged Apttus, Cloud Computing, configure price quote, CPQ, customer relationship management, Emergence Capital Partners, salesforce.com | 2 Responses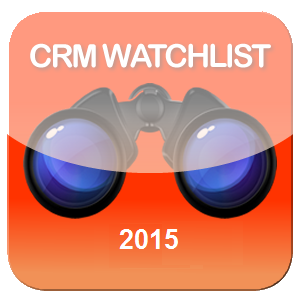 By Paul Greenberg on February 12, 2015
Salesforce has won mindshare at a level so substantial that all other companies — including much bigger ones — compete against it. Salesforce is Elite, all right. But is it perfect?
Posted in Business, Featured Posts, Technology / Software | Tagged Cloud Computing, CRM, CRM Watchlist, CRM Watchlist 2015, enterprise software, Fortune 500, Marc Benioff, salesforce.com, TechCrunch

By Esteban Kolsky on February 4, 2015
Hello, it's me again.  Your Friendly SAP — foe? If you follow me you know that I admire the technical prowess of SAP, but despise about twice as much their marketing "acumen" (there are no other words that are politically correct and fit nicely between quotation marks). I wrote about it in more detail in […]
Posted in Business, Featured Posts, Technology / Software | Tagged Cloud Computing, HANA, microsoft, Oracle Corporation, S/4HANA, salesforce.com, SAP AG, SAP S/4HANA, SuccessFactors

By Jason M. Lemkin on December 22, 2014
TechCrunch recently published a short post we did explaining why now, Box will clearly get to $1,000,000,000 in ARR, once it IPOs. There's so much controversy around the space, and Box.   But for us SaaStr's, its just an example of how recurring revenue models work at scale.  No matter what the product does, really. The […]
Posted in Business, Featured Posts | Tagged Box, BoxHQ, case studies, Complex sales, Entrepreneurship, In the News, SaaS, SaaStr, salesforce.com, SEC filing, software as a service, startups, The Journey

By Jason M. Lemkin on December 2, 2014
If you're doing SaaS for the first time (or even the second), the whole idea of charging for "Services" may seem an anathema.  It sure did to me. If your product is so easy to use that you barely need sales people, why in the world would I need to charge for implementation?  For support?  For […]
Posted in Business | Tagged Entrepreneurship, Revenue, SaaS, SaaStr, salesforce.com, startups