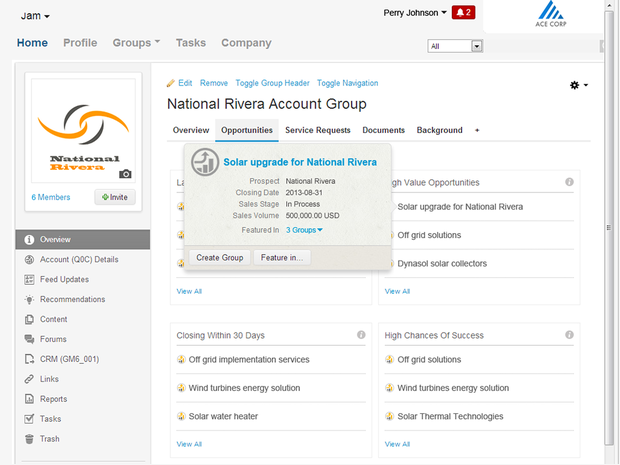 By Michael Krigsman on June 17, 2014
Enterprise social software is maturing and the latest entry from SAP is worth your time to investigate.
Posted in Featured Posts, Technology / Software | Tagged Collaborative software, Sameer Patel, sap, SAP Jam, sapphirenow
By Susan Scrupski on February 7, 2013
So, I'm alone again, naturally.* I have been letting friends know over the past few weeks that I resigned from my incredibly great new position at 7Summits.  It was not them; it was me.  The more I got into the thick of the work, I realized I am far too independent for a real day […]
Posted in Business | Tagged Aaron Swartz, Dachis Group, Freelancer, ITSinsider, Marshall Kirkpatrick, Personal Commentary, Sameer Patel, social business, solo, Susan Scrupski

By Dion Hinchcliffe on November 1, 2012
Earlier today software giant SAP unveiled their latest vision for enterprise social software, along with an integrated set of functional offerings that focus on delivering targeted business value. Is it enough?
Posted in Featured Posts, Technology / Software | Tagged CIO, collaboration, Enterprise 2.0, enterprise software, IT Priorities, Sameer Patel, sap, StreamWork, SuccessFactors

By Susan Scrupski on May 23, 2012
With Patel's new position, SAP recently moved "social" into its cloud group where it will support all SAP suites and concentrations (CRM, for example) in a new social platform that will be structured to support the business horizontally and seamlessly across on-premise and cloud offerings. The group is building what they're calling, "Project Robus." (Latin for resolve or purpose.)
Posted in Technology / Software | Tagged Business process, CubeTree, Enterprise 2.0, erp, Lars Dalgaard, Sameer Patel, sap, SAPPHIRE, sapphirenow, social business, StreamWork, SuccessFactor | 2 Responses

By Brian Sommer on April 26, 2012
There are lots of businesses. Only a few have successfully found a way to be great social businesses, too. Sadly, even fewer still know how to listen to the the process improvement suggestions of their customers.
Posted in Trends & Concepts | Tagged Dion Hinchcliffe, Sameer Patel, social business, Social firm

By Zoli Erdos on March 19, 2012
We have not adopted a new Member for a long time.. so it was really high time to do something about it.  To be honest, I can't say our new member is the smartest of the pack (at least not yet), but she is sure the cutest:  Anneka Roxanne Patel arrived today, at 7lb 9oz. […]
Posted in Business, Featured Posts | Tagged baby, Sameer Patel, youngest ei

By Paul Greenberg on March 14, 2012
Tuesday morning I officially heard that Sameer Patel, one of the key thought leaders in the collaboration space and one of the few who understood the convergence between collaboration and Social CRM, became the SAP Global VP, Enterprise Collaboration and Social Software Solutions. Thing is,  he is also a very dear friend of mine, someone I […]
Posted in Business | Tagged Sameer, Sameer Patel, sap, StreamWork

By Esteban Kolsky on February 7, 2011
You all know uber-smart Sameer Patel.  If you don't, you must. He tweeted something yesterday that stuck with me through my excellent meetings and phone conversations (if I talked to you yesterday, please consider yourself thanked for restoring my faith in technology and business – it was a most awesome day as Bill & Ted […]
Posted in Business | Tagged Business, Business Model, Customer Experience, mlm, Rate of return, Sameer Patel, social business

By Paul Greenberg on July 21, 2010
I've been doing some thinking about the 1st half of 2010 and have some observations, some of which deserve a probably longer treatment than I'm about to give them and some of them that only need a sentence or two.  They are not entirely random but they are a series of slightly disconnected thoughts on […]
Posted in Featured Posts, Trends & Concepts | Tagged Altimeter Group, Dion Hinchcliffe, e20, Enterprise 2.0, Esteban Kolsky, Sameer Patel, SCRM, Social CRM | 1 Response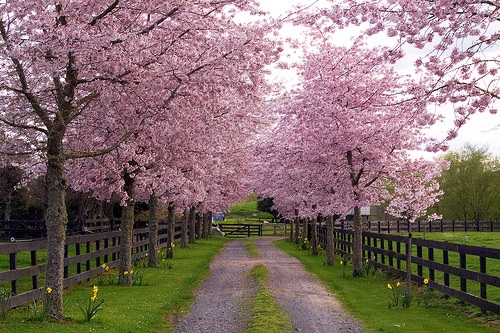 By Susan Scrupski on April 6, 2010
The Council frequently conducts Q&A teleconference call-ins with e20 gurus.  The calls are very casual, but are always illuminating and worth the 60-minute investment for everyone who shows up.  Last week's guru Q&A was with Jeff Dachis, head of The Dachis Group here in Austin.
As I listened to Jeff's preamble about who he was and where […]
Posted in Business | Tagged Altimeter Group, austin, Burton Group, Consulting, Dachis Group, Dion Hinchcliffe, Dot-com bubble, Enterprise 2.0, gartner, Gil Yehuda. Altimeter Group, Headshift, Mike Gotta, Oliver Marks, Sameer Patel, social business design, Social Spring, The Dachis Group