By Tom Raftery on September 28, 2014
Welcome to episode thirty two of the Technology for Good hangout. In this week's episode we had SAP's Sameer Patel as the guest on our show. Sameer and I are members of the Enterprise Irregulars group – a loose group of analysts and vendors with an interest in enterprise software. Previous Enterprise Irregulars who have […]
Posted in Trends & Concepts | Tagged alba, climate, google, GreenMonkTV, knfb, knfb reader, led lighting, Lighting, renewables, Sameer, sap, SAP AG, transportation, udacity, wemo

By Paul Greenberg on September 24, 2014
No matter what SAP's press release says, CRM isn't a failed experiment, it's not dead, and it continues to thrive. Paul Greenberg answers the latest barb thrown.
Posted in Featured Posts, Technology / Software, Trends & Concepts | Tagged CRM, customer engagement, enterprise software, Hybris, sap, SAP AG | 1 Response
By R "Ray" Wang on September 9, 2014
Australian Users Concerns About SAP Similar To Other Global Users Over 500 Australian SAP users gathered between September 8th and 9th, 2014 at the Sydney Hilton for the annual user conference.  Users came from IT roles, marketing, HR, and finance.  In speaking to over 100 attendees, key concerns include: Lack of clarity in future […]
Posted in Business, Featured Posts | Tagged #techoptimization, Apps Strategy, Architecture, best practices, Business suite 7, ByD, Chief Financial Officer, Chief HR Officer, Chief information officer, Chief People Officer, Chief Technology Officer, CIO, Cloud, Constellation Research, deployment options, Digital Transformation, digitaltransformation, enterprise, enterprise applications, enterprise apps, Enterprise apps strategy, Enterprise resource planning, enterprise software, enterprise strategy, erp, event report, Legacy Optimization, R "Ray" Wang;, rwang0, sap, SAP AG, SAP Australian User Group, SAP Business Suite 7, SAP Enterprise Support, SAP ERP, SAP Hana, SAP Hybris, SAUGSummit, SOA, Software Insider, software licensing, software licesing and pricing, software maintenance, software ownership, SoftwareInsider, Technology Optimization, user conference, user event, user group event, user group events, user groups, user strategy, vendor strategy

By Jason Busch on May 13, 2014
SAP is shaking up its cloud business. Or perhaps the cloud is shaking up SAP. Both Vishal Sikka, who championed HANA on the executive board level, and Shawn Price, the president of SAP's cloud business unit for only a few months, have left (see news coverage here and here). While there are different views on […]
Posted in Business, Featured Posts | Tagged Ariba, erp, sap, SAP AG, Shawn Price, SuccessFactors, Vishal Sikka | 2 Responses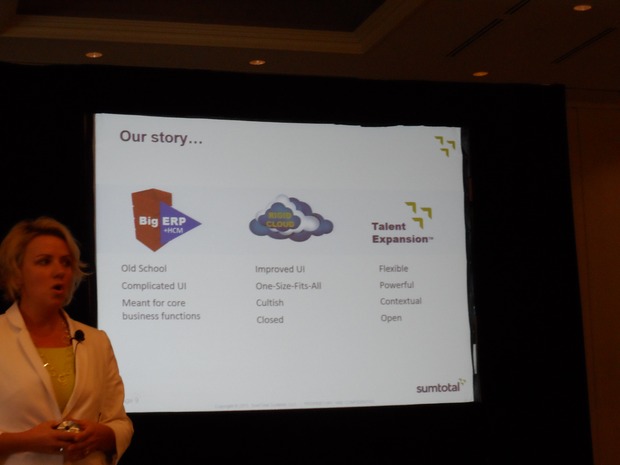 By Brian Sommer on October 18, 2013
Selling HR software today requires attention to whether your customers want or appreciate a suite, specialized capabilities or ease of integration. Different kinds of solutions have to be marketed with a skill towards what different buyers want or need. Here's what some vendors are doing in this regard.
Posted in Business, Featured Posts | Tagged HCM, linkedin, SAP AG, SumTotal, TalentBin, workday | 1 Response

By Vinnie Mirchandani on October 18, 2013
As an innovation author, I generally like to look ahead. But the mysterious time machine that is LinkedIn will often bring back colleagues and friends I have long lost touch with. A recent re-acquaintance reminded me I first encountered SAP 25 years ago installing R/2 in a Price Waterhouse data center in the then re-emerging […]
Posted in Business, Featured Posts | Tagged enterprise software, erp, ibm, sap, SAP AG, SAP NetWeaver, SuccessFactor | 17 Responses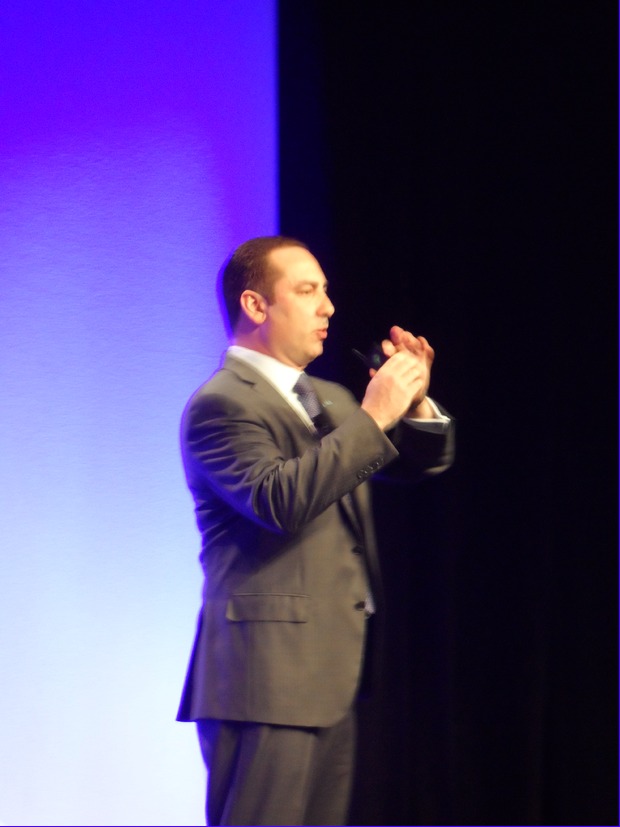 By Brian Sommer on August 6, 2013
I attended SAP's Channel Partner Summit in Miami last week.  While I generally applaud (and welcome) Jonathan Becher's (SAP's CMO) decision to reposition SAP's brand, I believe some bigger issues have yet to be reconciled or subdued. These issues impact SAP's channel partners, the company itself and its customers. SAP CMO Jonathan Becher Copyright 2013 […]
Posted in Business, Featured Posts, Technology / Software | Tagged Business ByDesign, ByD, echosystem, sap, SAP AG, SAP ByD, SuccessFactors

By Phil Wainewright on April 10, 2013
With several big data-themed events coming up this month — among them the global multi-city Big Data Week series — the level of social media chatter around this topic is likely to surge. One vendor that's well placed to track that buzz is DataSift, whose stock-in-trade is analyzing Twitter data to identify trends. In preparation […]
Posted in Technology / Software | Tagged BigData, hadoop, ibm, MongoDB, SAP AG, Tim Barker, Twitter | 4 Responses

By Paul Greenberg on March 14, 2013
We're heading into the homestretch. Let's see what this year's highest scorer Blackbaud, NexJ, Coveo and Thunderhead.com have to say when it comes to impact.
Posted in Business, Featured Posts, Technology / Software | Tagged Blackbaud, CRM Watchlist, CRM Watchlist 2013, Emerging Tech, ibm, netsuite, salesforce.com, SAP AG, sugarcrm | 1 Response

By Paul Greenberg on March 11, 2013
Last Thursday, I reviewed Attensity, Gigya and Jive. This week we complete the circle with the final three social mavens – Get Satisfaction, Lithium, Nimble. Again, I'm a bit tough but I do think a lot of these companies and they have been impact playe…
Posted in Business, Featured Posts, Technology / Software | Tagged Attensity, CRM, CRM Watchlist, CRM Watchlist 2013, Emerging Tech, Get Satisfaction, Gigya, ibm, Jive, lithium, salesforce.com, SAP AG | 1 Response