By Tom Raftery on May 29, 2015
Personalised medicine is where a patient's DNA is sequenced, as is the DNA of their tumour (in the case of cancer), and an individualised treatment, specific to the genotype of their cancer is designed and applied.
Posted in Featured Posts, Technology / Software | Tagged Cognitive Computing, HANA, Health, medical research insights, molecular health, personalised medicine, personalized medicine, precision medicine, sap, sapphirenow, Watson
By Tom Raftery on June 17, 2014
As noted here recently, technology is completely revolutionising the healthcare industry. And that was brought home to us forcefully when we attended SAP's 2014 Sapphirenow conference last week. I had fifteen meetings scheduled at the event, and while there wasn't much mention of healthcare during the keynotes, seven of my fifteen meetings were healthcare related. […]
Posted in Featured Posts, Technology / Software | Tagged EMR, genomics, Health, Healthcare, sap, SAP Hana, sapphirenow | 1 Response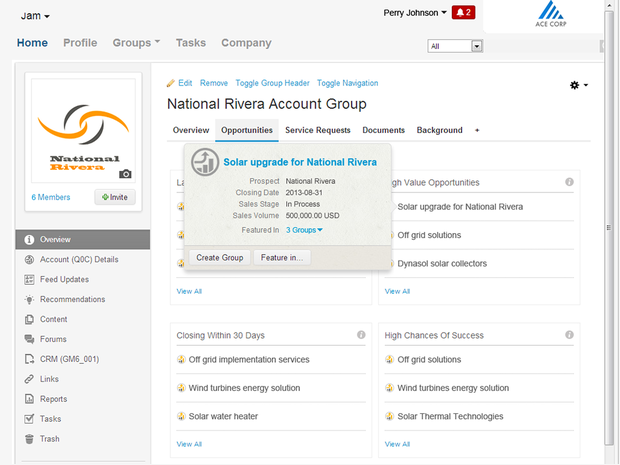 By Michael Krigsman on June 17, 2014
Enterprise social software is maturing and the latest entry from SAP is worth your time to investigate.
Posted in Featured Posts, Technology / Software | Tagged Collaborative software, Sameer Patel, sap, SAP Jam, sapphirenow

By R "Ray" Wang on May 12, 2014
Ten Enterprise Software Events To Check Out And Follow The Week of May 12th, 2014 The Monday after Mother's day was traditionally the week of the America's SAP User Group and SAP's big show, SAPPHIRENOW.  However, this year the 20,000 plus attendee and over 250 partner sponsored show moved to June 2nd in order to […]
Posted in Business, Featured Posts | Tagged #Collective14, #CSODConf, #customersuccess, #Hub2014, #ITRTrend, #IW14, #MSTechED, #NSW14, #PulseConf2014, #smartercommerce, Anaplan, Apps Strategy, CDO, CEO, CFO, CIO, CMO, CoIT, CoIT and the New CSuite, Constellation Research, Consumerization of IT, COO, Cornerstone On Demand, CTO, CustExp, customer experience management, Customer success, Customer Success Management, CXM, CXP, Data to Decisions, Data2Decisions, Digital Business, digital marketing, Digital Marketing Transformation, Digital Strategy, Digital Transformation, DigitalBiz, digitaltransformation, disruptive, disruptive business models, Disruptive technology, enterprise applications, enterprise apps, Enterprise apps strategy, enterprise software, future of work, ibm, IBM Smarter Commerce, Informatica, Informatica World, ITR Japan, Matrix Commerce, Medallia, microsoft, Microsoft TechEd, Monday's Musings, netsuite, NewsGator, next gen, Next Gen Customer, Next Gen Customer Experience, Next Gen CXP, Next Generation Customer Experience, NextGen, R "Ray" Wang;, rwang0, SaaS, sap, SAPPHIRE, sapphirenow, Sitrion, Sitrion Collective, Software Insider, SoftwareInsider, Technology Optimization, user conference, user event, vendor events, vendor strategy

By R "Ray" Wang on May 4, 2014
Departure of CTO Signals Change In Long Term Direction In a press release this morning, SAP announced a management reorganization and the departure of Vishal Sikka, SAP's executive board member of products and innovation and CTO (see Figure 1).   The reorganization puts Bernd Leukert as Vishal's immediate replacement to lead global development.  The role of […]
Posted in Business, Featured Posts | Tagged #cxotalk, #timelessreorg, 2014, Apps Strategy, Bernd Leukert, Chief information officer, Chief Technology Officer, CIO, Cloud, Cloud Computing, CTO, Ensw, enterprise applications, enterprise apps, Enterprise apps strategy, enterprise software, In memory, in-memory database, mobile, News Analysis, R "Ray" Wang;, rwang0, sap, SAP Hana, sapphirenow, Software Insider, SoftwareInsider, vendor strategy, Vishal Sikka | 2 Responses

By Paul Greenberg on July 1, 2013
Conference Coverage Okay, I admit it. I failed. I broke a promise. I wanted to provide individual coverage for each of the conferences that I've attended in the last 2 months or so, but there are so many I just couldn't keep up. I covered SugarCRM SugarCon 2013, Infor, and Infusionsoft and didn't get to Clarabridge, Lithium LiNC, NetSuite […]
Posted in Business, Featured Posts | Tagged Clarabridge, enterprise software, InfusionSoft, lithium, netsuite, nsw13, Pegasystems, sap, sapphirenow, Social Enterprise, SugarCon, sugarcrm | 2 Responses

By R "Ray" Wang on May 28, 2013
Constellation Sees An Alarming Increase In Inquiries Constellation has received an alarming increase in inquiries about an unethical vendor sales practice coined as "trolling for indirect access". Indirect access is when a vendor claims that a client is accessing their perpetually licensed software in an unintentional manner or inappropriately licensed manner. One vendor uses a […]
Posted in Business, Featured Posts | Tagged 3rd party maintenance, analyst relations, Apps Strategy, back maintenance fees, CFO, Chief information officer, Chief procurement officer, CIO, contract negotiations, contract strategy, cost reduction, enterprise applications, enterprise apps, Enterprise apps strategy, enterprise class, Enterprise resource planning, enterprise software, Enterprise Software Licensee Bill of Rights, enterprise strategy, erp, OOW, oracle, Oracle EBS, Oracle ERP, Oracle Open World, R "Ray" Wang;, rwang0, sap, SAP Business Suite 7, SAP Enterprise Support, SAP ERP, SAPPHIRE, sapphirenow, software bill of rights, software contract reviews, Software Insider, software licensing, software licesing and pricing, software mainteance, software maintenance, software ownership, software ownership lifecycle, software pricing, Software Vendors, SoftwareInsider, Tuesday's Tip, user groups, user strategy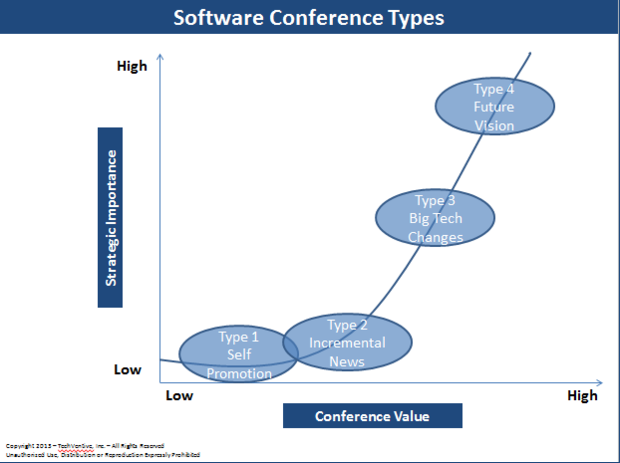 By Brian Sommer on May 23, 2013
Last week, SAP made a number of technology announcements; rebutted rumors and competitive disinformation; and, threw a pretty good party for thousands of customers and partners. When vendors craft the messages they wish to impart to attendees at user conferences it is not something taken lightly. There are basically four kinds of conference tones that […]
Posted in Featured Posts, Technology / Software | Tagged Cloud Computing, erp, HANA, In memory, sap, SAP Hana, sapphirenow | 1 Response

By Sandy Kemsley on May 17, 2013
Vishal Sikka, who leads technology and innovation at SAP, followed Hasso Platner onto the keynote stage; I decided to break the post and publish just Plattner's portion since my commentary was getting bit long. Sikka also started his part of the keynote with HANA, and highlighted some customer case studies from their "10,000 Club", where […]
Posted in Featured Posts, Technology / Software | Tagged analytics, BPM, Business process management, Cloud, HANA, Hasso Plattner, modeling, sap, sapphirenow, Vishal Sikka
By Sandy Kemsley on May 15, 2013
This morning, our opening keynote was from SAP's other co-CEO, Jim Snabe. He started with a bit about competitive advantage and adaptation to changing conditions, illustrated with the fact that Sumatran tigers have evolved webbed feet so that they can chase their prey into water: evolution and even extinction in business is not much different […]
Posted in Technology / Software | Tagged analytics, BPM, Business process management, modeling, sapphirenow