By R "Ray" Wang on February 7, 2014
Google Enters China Via Lenovo While Counter Balancing Samsung On January 29th, 2014, Mountain View based Google announced it would sell it's Motorola Mobility unit to Chinese based Lenovo for $2.91 in cash and stock.  The deal cuts across many spectrum including mobile OS, computing wars, and search.  Here's 12 talking points: Source: Not sure, […]
Posted in Business | Tagged #mobilebiz, #mobileOS, acquisition, acquisitions, Amazon, Amazon.com, apple, Apps Strategy, BYOD, CIO, Cloud, Cloud Computing, CMO, CoIT, CoIT and the New CSuite, Dell, enterprise applications, enterprise apps, Enterprise apps strategy, enterprise software, ibm, Lenovo, mergers, Mergers And Acquisitions, microsoft, mobile, Mobile Biz, mobile enterprise, Mobile OS, mobility, motorola, News Analysis, Quips, R "Ray" Wang;, rwang0, search, Search Engines, Software Insider, SoftwareInsider, vendor strategy

By Chris Selland on March 2, 2011
Certainly a meme going around lately suggesting that Google ($GOOG) is under attack from all sides. Leigh Drogen's (@ldrogen) tweet this morning led me to Justin Paterno's (@zerobeta) post which both do a good job summarizing the issue. $GOOG is being attacked from every angle.  When you sit back and ponder it, can you picture […]
Posted in Business | Tagged apple, competition, Facebook, google, microsoft, Search Engines, siege, social networking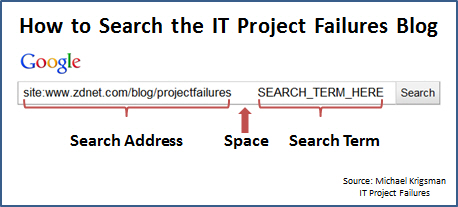 By Michael Krigsman on September 15, 2010
Many journalists, analysts, reporters, academics, and others use this blog for analysis and news on IT leadership, success, and related issues. Here's how to search fast!
Posted in Technology / Software | Tagged blog search, blogging, google, search, Search Engines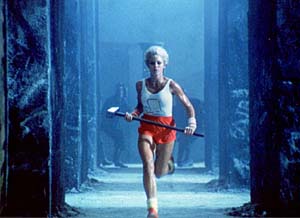 By Bob Warfield on September 8, 2010
The Internet is a Mighty Echo Chamber, and with one fell swoop, Google Instant Search has added a big ole' Marshall Stack to turn the Echo levels all the way up to 11.  Google reports that Instant Search will save 350 million hours of user time per year.  What isn't reported is how it will cut […]
Posted in Featured Posts, Technology / Software | Tagged google, Google Instant Search, Long Tail, search, Search Engines, user interface

By Jeff Nolan on August 12, 2010
I just read Paul Graham's excellent post on what happened to Yahoo and this one paragraph jumped out at me: I didn't realize the answer till later, after I went to work at Yahoo. It was neither of my guesses. The reason Yahoo didn't care about a technique that extracted the full value of traffic […]
Posted in Business | Tagged Arbitrage, Paul Graham, Search Engines, Yahoo | 1 Response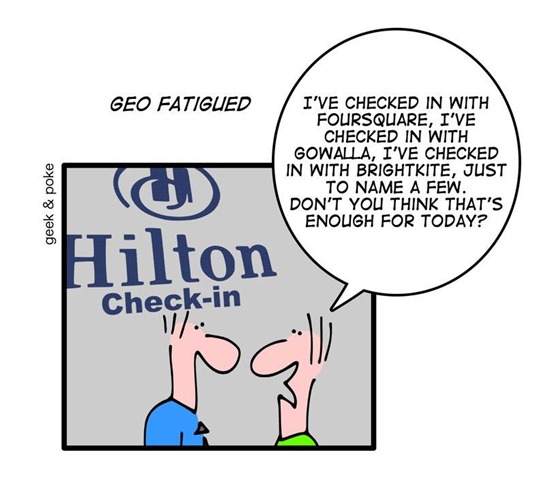 By Zoli Erdos on March 23, 2010
How many times were you looking for the right hotel at the right price, close enough to your conference, customer or just a particular location? Finding the right one typically includes juggling multiple sites – hotel search, price comparisons, many with teaser prices that turn out to be unavailable, maps, reservation systems…etc.   Not for long, […]
Posted in Technology / Software | Tagged Foursquare, google, Google Maps, Gowalla, hotels, search, Search Engines, travel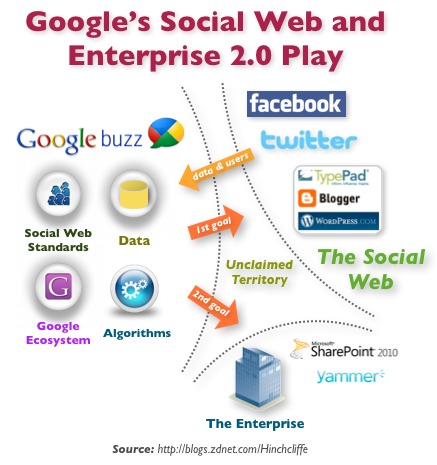 By Dion Hinchcliffe on February 9, 2010
Earlier this afternoon Google Buzz went live after a comprehensive launch event streamed live over YouTube. Buzz is a brand-new social tool that helps users to share updates, links, photos, videos, and more with the online world at large. Aimed at consumers and eventually enterprises, Buzz is Google's most serious Social Web play yet. Find out why with my detailed breakdown and analysis.
Posted in Featured Posts, Technology / Software | Tagged collaboration, Community, Enterprise 2.0, google, Google Buzz, Mobile Internet, Mobile Web, Open APIs, SaaS, search, Search Engines, social computing, Social Media, social networking, social software, social web, Twitter, Web 2.0, YouTube | 3 Responses

By Jeff Nolan on January 13, 2010
Larry wrote this today and I think it pretty much sums up the situation for Google in China.
Reading all of this laid out in a blog post can be summed up in one word: Wow. Now let's look at how Google arrived at this big decision, which could result in a complete pullout. […]
Posted in Featured Posts, Trends & Concepts | Tagged Baidu, Beijing, China, google, Politics, Search Engines | 2 Responses
By Dion Hinchcliffe on December 15, 2009
The inimitable Fred Wilson concluded yesterday in "Why Social Beats Search", that "[m]achines can help us find what is good. But with the help of machines, our friends and trusted sources can and will do that even better." This statement capped off a fresh debate over the weekend about automated, keyword-driven "McContent" creation that started when Michael Arrington posted about "the end of hand crafted content". Richard MacManus also explored the same issues in "Content Farms: Why Media, Blogs, and Google Should Be Worried".
I find this discussion very intriguing because it's nearly a mirror-image to the still-unfolding story of the last big change in this space: How the volume and timeliness of social media has disrupted traditional media. I explored this subject in-depth recently on ZDNet about how this same transformation is now happening more broadly to other industries as well. Now we're full circle already: What went around with social media is coming around again rather quickly with McContent. The machines are in the upstart role this time and have the potential to displace social media "moms and pops" who might not be able to match the volume and speed at which automated content can be created. T
hat of course, depends on if you believe that machines can match the quality of handmade content. And indeed, if quality ultimately matters as much as volume and timeliness. There's a balance here that I'm not sure we fully understand yet but I'm betting there's probably room for the full spectrum. This will only be true, however, if we are prepared to accept that the online landscape and current ways of doing business are going to continue to evolve rapidly.
The premise of today's information abundance reaching an unsustainable place isn't a new one. Information overload is a rapidly growing subject that a lot of smart folks are talking about these days. One bright area however, and this is the point that Fred Wilson touches on, is that social systems might actually provide an effective filter that will separate the wheat from the chaff by decentralizing the expertise and work of content curation into a sort of crowdsourced collaborative process (an increasingly widespread approach.) This could make it both scalable and sustainable and I do believe that social content curation is an important trend. But it's only one step in the right direction as we head into the future dominated by truly vast information abundance.
One holy grail of search is "search that finds you" just as and when you actually need it. Encouragingly, I'm now starting to see this happen with social environments like Twitter where I've received more and more tweets lately in the vein of "@dhinchcliffe Thanks for the link, was just looking for this 10 mins ago!" This is the seed of a trend that could be exploited by a very smart company that created the right product design that systematically optimized social recommendations and content referrals into something so much more than it is today: ad hoc serendipity. Will the company that does this be the ones with the largest active social networks, such as Twitter or Facebook? Or perhaps Google will figure it out as a component of real-time search? Or will it just as likely be someone that no one has heard of yet? If the history of the Web is any guide, it will come from a place we won't anticipate.
I also suspect that other forces are in the running and may end up limiting the impact of distributed social curation, or more likely co-opting it. Emerging trends like Web Squared and its autonomic filters and recommendation systems powered by data shadows as well as advanced forms of Enterprise 2.0 BI are just as likely to provide the solution in the medium to long-term. Either way, search is only going to get better and social will certainly improve it. That's not to say social won't disrupt search, but it may only complement the changes happening more broadly. One big question is whether social can be made to scale enough to be routinely effective for most users. In the end, that's the big question in my mind: The output of machines can always exceed that of people and that's not necessarily a bad thing as long as we still get access to both results when we need them.
Posted in Business | Tagged search, Search Engines, social filter, Social Media