By Phil Wainewright on June 6, 2011
Despite the increasing prevalence of cloud services, many of us remain naive about the necessary steps we should take to keep our online assets secure. These five simple guidelines will go a long way towards helping you keep online threats at bay.
Posted in Featured Posts, Technology / Software | Tagged Cloud Computing, cloud security, Internet safety, password, security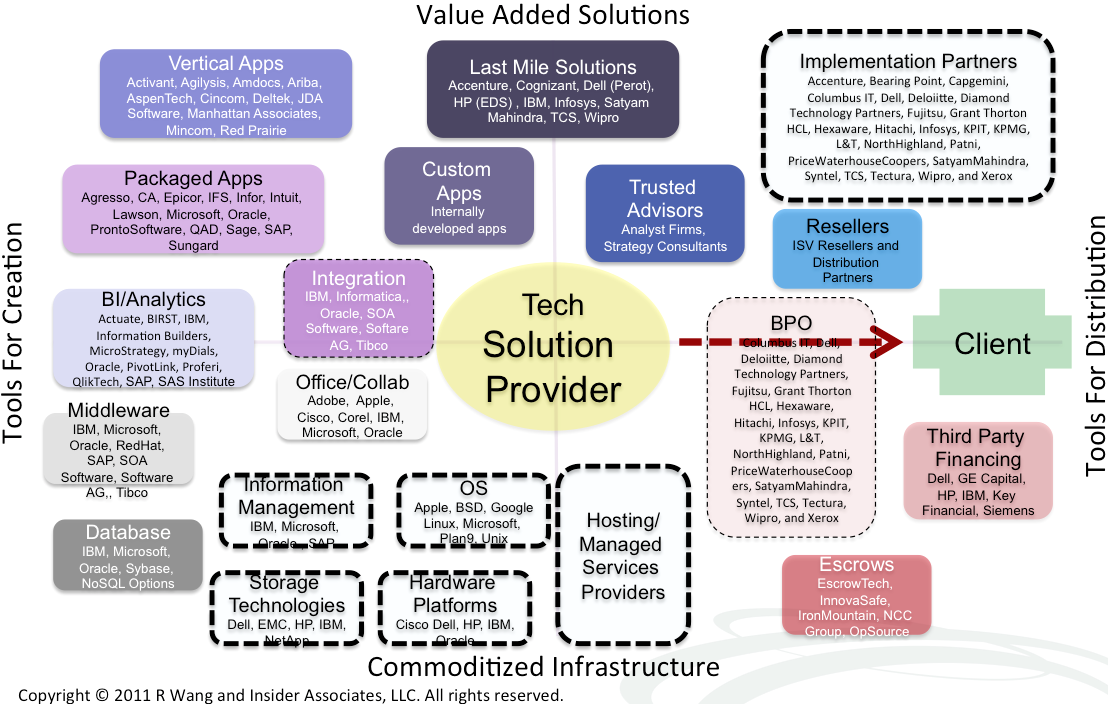 By R "Ray" Wang on May 5, 2011
Annual Analyst Conference Highlights The New Dell Strategy Dell held their annual analyst conference at The W Austin from May 3rd to May 4th, 2011.  The event featured multiple sessions including: Services and Solutions For The Vitual Era Data Center and Information Management – Trends & Business Issues – moderated by Brad Anderson Senior Vice […]
Posted in Featured Posts, Technology / Software | Tagged #daac11, boomi, Cloud, Cloud Computing, cloud integration, Cloud options, Compellent, ConstellationRG, Dell, Ensw, enterprise applications, Enterprise Business Apps, enterprise software, EqualLogic, event report, Exanet, integration, KACE Networks, Message One, Ocarina Networks, Perot Systems, R "Ray" Wang;, R "Ray" Wang;, rwang0, SaaS, SaaS Integration, SaaS strategies, SecureWorks, security, software as a service, Software Ecosystems, Software Insider Tech Ecosystem Model™, SSVE, Storage, Tech Ecosystem, The Networked Storage Company, vendor strategy

By James Governor on April 20, 2011
If you don't know Dropbox you should. Its a wonderful service for sharing files between multiple people and machines. Its like magic, frankly. Most Web developers and designers I know use it. Why FTP when you can Dropbox? It spans native and the cloud beautifully- so a folder on your desktop is perfectly synchronised with […]
Posted in Technology / Software | Tagged Cloud Computing, dropbox, Encryption, security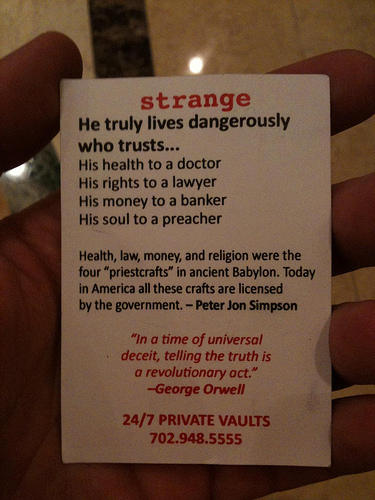 By Michael Coté on April 19, 2011
What people fear is The Fear of the New – The Unknown. They think something about cloud computing is wildly different – more than likely, it's about exposing your technical debt in security, your current weaknesses, not introducing new problems.
Posted in Featured Posts, Technology / Software | Tagged Cloud, CohesiveFT, enterprise, enterprise software, Harold Moss, ibm, public cloud, Randy Bias, security, Systems Management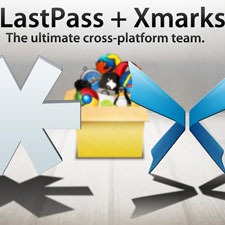 By Zoli Erdos on December 2, 2010
Warning: I think I'm becoming a curmudgeon – except that title has until now been reserved for somebody else .   But I still have doubts about the recent transaction: LastPass acquired Xmarks. I really liked Xmarks – when it was Foxmarks.  A simple bookmark synchronization service that would keep your Firefox up-to-date no matter where […]
Posted in Technology / Software | Tagged acquistion, application software, Facebook, Firefox, Foxmarks, lastpass, M&A, Privacy, security, Sharing, Social, synchronization, Wikileaks, Xmarks

By Maggie Fox on November 17, 2010
Today I delivered a keynote at Defrag 2010, one of the best and most interesting conferences I am lucky enough to be able to attend (their tagline is "accelerating the a-ha moment"). I was pretty anxious about this presentation because it was in the "big room", in front of all attendees, and they're a smart, […]
Posted in Trends & Concepts | Tagged Blog, defragcon, Privacy, Search and seizure, security, Social Media Conferences, TSA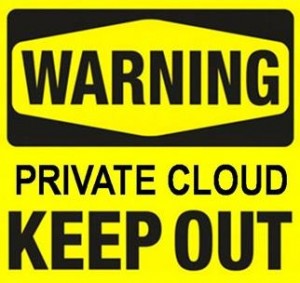 By Phil Wainewright on November 15, 2010
Microsoft, a most unlikely ally, has published a white paper that shows private cloud solutions are up to 40 times *less* cost-effective than public cloud alternatives for many companies. It vindicates my prediction that private cloud will be discredited by year-end.
Posted in Featured Posts, Technology / Software | Tagged Cloud Computing, data center, microsoft, Private Cloud, security | 1 Response

By Bob Warfield on September 27, 2010
As I read more about the Stuxnet malware/virus that is infecting Iran's Nuclear Program, I started wondering about the implications. Investigators are widely reported as saying this is the most sophisticated piece of attack software they've ever seen.  Actually, I suspect this is true only for the investigators that are not already in the "Community" […]
Posted in Featured Posts, Trends & Concepts | Tagged China, Cloud, data security, Identity theft, Iran, nuclear security, Privacy, security, stuxnet, travel, worm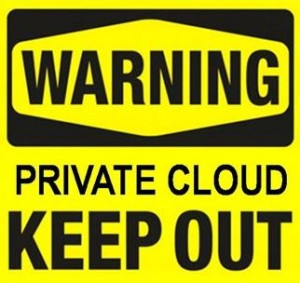 By Sadagopan on August 31, 2010
An interesting thread is now on within the enterprise irregulars group on what constitutes private clouds –as again very enlightened discussion therein. The issue that I want to talk about is if private cloud do indeed exist, then what is their adop…
Posted in Featured Posts, Trends & Concepts | Tagged Cloud Computing, Clouds, Emerging Models, Emerging Technologies, Emerging Trends, Private Cloud, security, software as a service, VCloud, VMware

By Merv Adrian on July 7, 2010
Beware if you're shopping at a Safeway and attempt to exit with a shopping cart – you may get a severely bruised shin. Or worse, if you're older with fragile bones. Most likely you can avoid the problem if you don't patronize the Starbucks counter. (I'm sure Starbucks will be happy to hear that.) Expect […]
Posted in Trends & Concepts | Tagged Business, Industry Trends, safeway, security, shopping, Shopping cart