By Louis Columbus on September 7, 2022
Service businesses must keep finding new ways to add value to existing clients while removing barriers that slow growth. Overcoming the challenges of outdated HR planning and human resource management (HRM), contract management, and CRM systems are table stakes for staying competitive. FinancialForce's Summer 22 release aims to turn those weaknesses into strengths with one […]
Posted in Business, Featured Posts, Technology / Software, Trends & Concepts | Tagged CPQ, Customer Success Cloud, Financialforce, Louis Columbus' blog, Opportunity-to-renewal, Salesforce LEX Platform Salesforce, services, Services CPQ

By Jevon MacDonald on January 30, 2013
Building a startup is hard and managing ops is really hard. Devops are hard and expensive. Luckily these days there are some amazing companies making it way easier to build the startup of your dreams. Frankly, I don't think they are getting paid nearly enough while some are getting paid way too much. What apps […]
Posted in Technology / Software | Tagged GitHub, google, HipChat, iPhone, services, skype, StartupNorth, startups, Trello | 1 Response

By Michael Fauscette on December 9, 2012
One of the biggest concerns I hear from companies about social business in general is the lack of services / consulting expertise to help with implementation and operations. There is a skills gap today across all of the functional areas…
Posted in Business, Featured Posts | Tagged Customer, Dell, services, smm, socbiz, Social, social consulting, Social Media | 1 Response

By Michael Fauscette on March 29, 2011
Yesterday Workday announced that it is opening up its integration platform for customer and partner use. The platform, built off of technology that Workday acquired when it bought Cape Clear, provides a set of cloud based tools to build, deploy, run and manage custom integrations. Integration between applications has traditionally been a complex and expensive […]
Posted in Featured Posts, Technology / Software | Tagged API, Cape Clear, Cloud, Cloud Computing, integration, Integration platform, Interface Builder, IT, PaaS, partner, platform, SaaS, services, workday, Workday Integration Cloud | 1 Response

By Jason Busch on February 4, 2011
Editor's Note: this rant is in part based on a forthcoming detailed analysis by Spend Matters looking at the evolution of supplier networks and where networks of the future may take us next.
In the early days of e-procurement,…
Posted in Business, Featured Posts | Tagged Aravo Solutions, Ariba, Electronic Data Interchange, Open standard, Purchase order, services, supplier networks, supply chain | 1 Response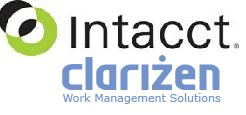 By Brian Sommer on August 10, 2010
SaaS applications are evolving quickly and in interesting directions. Intacct's newest product expansion and alliance points a new direction for that firm.
Posted in Technology / Software | Tagged accounting, Clarizen, Cloud Computing, erp, Intacct, netsuite, OpenAir, Project Accounting, QuickArrow, SaaS, SaaS ERP, services | 1 Response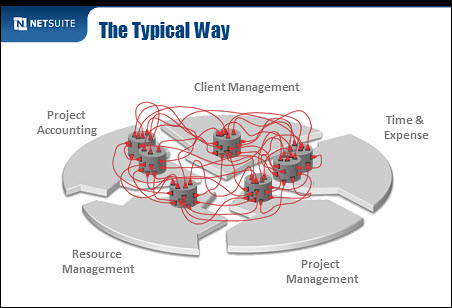 By Michael Krigsman on July 20, 2010
NetSuite OpenAir released services resource planning, to bring ERP-style benefits to professional services organizations.
Posted in Technology / Software | Tagged Cloud Computing, Enterprise resource planning, erp, netsuite, NetSuite OpenAir, OpenAir, PSA, SaaS, services | 2 Responses

By Brian Sommer on July 9, 2010
Service organizations can have toxic qualities and some of these are indeed changeable. Positive attitudes can be transformative. If your service organization isn't all it should be, here is a very personal story and a review of a book that can change the business results your firm experiences.
Posted in Trends & Concepts | Tagged Airline, American Airlines, ea that cookie, hospital, Liz Jazwiec, services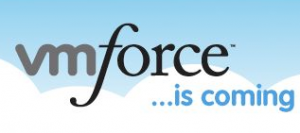 By Bob Warfield on April 27, 2010
Salesforce and VMWare have big news today with the pre-announcement of VMForce.  Inevitably it will be less big than the hype that's sure to come, but that's no knock on the platform, which looks pretty cool.  Fellow Enterprise Irregular and Salesforce VP Anshu Sharma provides an excellent look at VMForce. What is VMForce and how is it different […]
Posted in Featured Posts, Technology / Software | Tagged AppExchange, Cloud, force.com, platforms, SaaS, Saas developers, salesforce.com, services, strategy, vmforce.com, VMware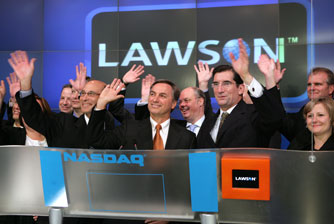 By Vinnie Mirchandani on March 31, 2010
Lawson announced plans to run its Enterprise and Talent Management software on the Amazon cloud. It also announced a subscription model around its license and maintenance cost.First things first – this is a giant step forward for a vendor whose CEO was predicting the SaaS market would be collapsing about now. But as I told […]
Posted in Business | Tagged Amazon, Enterprise resource planning, erp, gartner, Lawson, services, talent management