By Jeff Nolan on March 6, 2013
If you came into marketing because you didn't like numbers, then you don't have much of a future. Beth Comstock, CMO at GE Much has been written about the shift in spending from the CIO to the CMO, Gartner has been out front on this by forecasting that by 2017 the office of CMO will […]
Posted in Featured Posts, Trends & Concepts | Tagged CDO, CIO, CMO, content marketing, enterprise software, Social Media, social networks, Video

By Michael Fauscette on March 25, 2012
I spent time last week at an IBM / Federal Computer Week Social Business event for the Federal Government. I tend to focus most of my time researching commercial uses of social tools, not public sector, so I was very interested to hear what government agencies were doing. In addition I hoped to get a […]
Posted in Featured Posts, Trends & Concepts | Tagged epa, government, socbiz, Social, Social Media, social networks, USMC, VA | 1 Response

By Jeff Nolan on September 12, 2011
I have written on several occasions about how social network users and online community members have exerted their shared ownership of a service to affect changes in policy and feature. This comes about from the reality that a social network without members isn't much of anything therefore the users in a network have a purposeful […]
Posted in Business, Featured Posts | Tagged Community, Social Media, social networks, social trust, strategy

By Jeff Nolan on July 7, 2011
Like a lot of my peers I have been immersed in Google Plus for the last week and I have to give credit to Google for really getting this one right. The sharing mechanism is very accessible, Circles offer welcome segmentation of your social graph, and most importantly, it's fun to use. Much of the […]
Posted in Featured Posts, Technology / Software | Tagged Facebook, google, Google Plus, social networks, Tumblr, Twitter, Uncategorized | 4 Responses

By Jeff Nolan on June 29, 2011
Companies that obsess about customers invest differently than those companies which do not.
Posted in Business | Tagged CRM, customers, Forrester, Get Satisfaction, Social CRM, Social Media, social networks | 3 Responses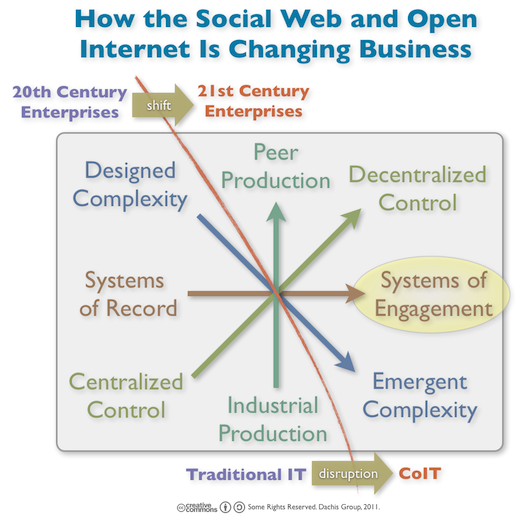 By Dion Hinchcliffe on June 8, 2011
When we look back at the first decade of the 21st century, it will be obvious that a few momentous changes in the business and computing landscape occurred. Of these, one of the most profound has been a decreasing emphasis on systems of record and the move towards what are called systems of engagement. Over […]
Posted in Featured Posts, Technology / Software | Tagged Blog Post, CHRO, CIO, CoIT, collaboration, CRM, engagement, Enterprise 2.0, intranets, knowledge workers, social business, social business design, Social Media, social networks, strategy, Workforce Engagement | 2 Responses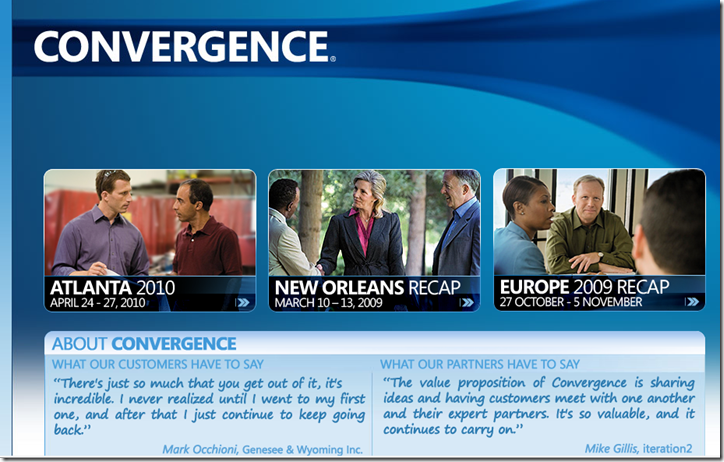 By Paul Greenberg on April 29, 2010
A couple of months ago, I was asked by Microsoft to help them (as a consultant) try to work on their Social CRM program. That included looking at products, messaging and doing some thought leadership stuff. I'm in the midst of that now and thus, have been able to get a deep and advanced look […]
Posted in Featured Posts, Trends & Concepts | Tagged CRM - Traditional, CRM Buzz, crm vendors, Forecasting, Industry Analysis, microsoft, Microsoft Convergence 2010, Microsoft Dynamics, MIcrosoft Dynamics CRM, Ray Ozzie, salesforce.com, Social CRM, social networks, Stephen Elop, Technology Reviews, United Airlines

By Paul Greenberg on March 30, 2010
Bob Thompson raised a very important question in Jeremiah Owyang's Social CRM Pioneer group (public), which I suggest anyone who reads this post, should join. "Can You 'Do' Social CRM without Social Media/Networks?" It is a serious addition to the continued discussion that is going on enmasse throughout the social sphere about what Social CRM […]
Posted in Featured Posts, Trends & Concepts | Tagged Altimeter Group, Business Models, Business practices, CRM, Customer Experience, Facebook, greenpeace, Social CRM, Social Media, social networks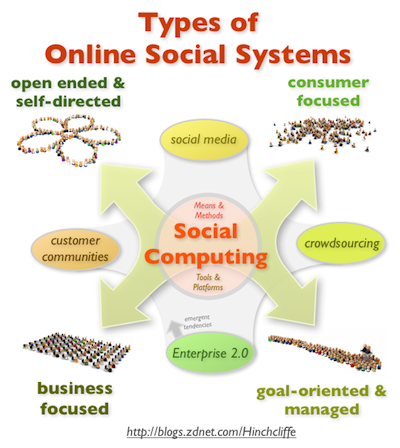 By Dion Hinchcliffe on March 22, 2010
While the debate continues on about whether consumer social networking is an effective model for how we should run our organizations in the future, one under-appreciated online phenomenon is quietly and steadily remaking the very notion of business itself.
The world of online communities has evolved with social computing to become one of the most powerful new models for getting work done. Read my exploration of "When online communities go to work."
Posted in Featured Posts, Trends & Concepts | Tagged blogs, Business Models, Community, community management, Crowdsourcing, Customer Community, Customer Self-Service, Digital Strategy, Encouraging Unintended Uses, Enterprise 2.0, Enterprise Web 2.0, Enterprise Wikis, Grassroots Community, Innovation marketplace, Prediction markets, Products, Right To Remix, social computing, Social CRM, Social Economy, Social Media, social networking, social networks, social software, social web, Web 2.0, Web 2.0 Platforms, Web as Platform, Wikis

By Dion Hinchcliffe on March 5, 2010
Though smaller than in year's past, Germany's CeBIT trade show in Hanover this week remains one of the giants of the industry and is a must-attend event for much of Europe's technology leaders. For the last two years, I have been participating in Webciety, a show within a show that explores the emerging 21st century digital lifestyle.
Here is a breakdown of how Europe is looking at Enterprise 2.0 adoption and how it affects us as well.
Posted in Featured Posts, Technology / Software, Trends & Concepts | Tagged Architecture of Participation, blogs, Cloud Computing, collaboration, Collective intelligence, community management, Enterprise 2.0, Enterprise Web 2.0, Enterprise Wikis, mashups, Network effects, Products, SaaS, social computing, Social CRM, Social Economy, Social Media, social networking, social networks, social software, social web, Web 2.0, Web 2.0 Platforms, Wikis