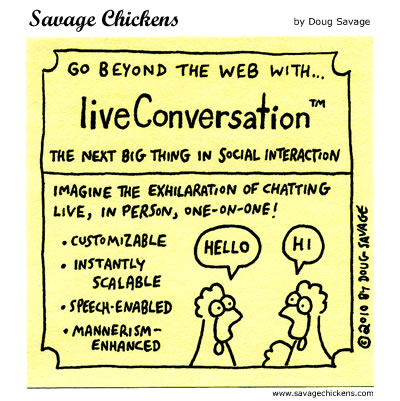 By Zoli Erdos on February 23, 2010
Nothing to read here. It's a cartoon.. please click to see it:-)
Posted in Trends & Concepts | Tagged communication, Humor, live chat, liveconversation, social networks, Twitter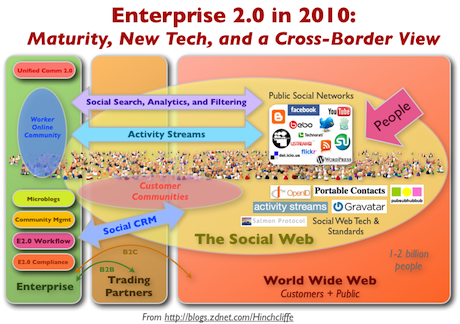 By Dion Hinchcliffe on February 22, 2010
Two significant and closely related trends in enterprise computing this year are the growth of Software-as-a-service (SaaS) and social computing. By most accounts, both are gaining ground fairly rapidly while still not being used for core business functions or mission critical applications in most large firms, at least not yet.
Here's a breakdown of what Enterprise 2.0 technologies and products to watch this year.
Posted in Featured Posts, Technology / Software | Tagged blogs, Business Models, collaboration, Community, community management, Convergence, Customer Community, Digital Strategy, Enterprise 2.0, Enterprise Web 2.0, Enterprise Wikis, Grassroots Community, Identity, LDAP, openid, Products, social computing, Social CRM, Social Economy, Social Media, social networking, social networks, social software, social web, Web 2.0, Web 2.0 Platforms, Web as Platform, Web services, Wikis | 2 Responses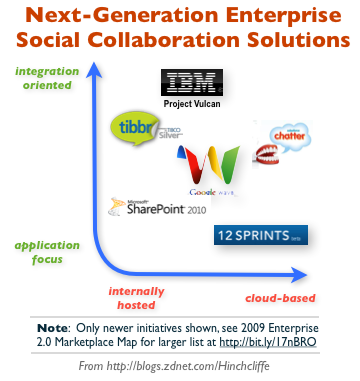 By Dion Hinchcliffe on February 4, 2010
I spent some time this morning working with SAP's new 12Sprints collaboration service, which was announced earlier this week. Available free in open beta immediately, it's a cloud-based service that's a cross between Basecamp and Google Wave and is ostensibly designed for team collaboration. Not incidentally, 12Sprints is also clearly a social application and it includes viral invitation, extensive commenting and discussion capabilities, and interesting new twists on measuring community opinion such as real time consensus tracking. Here's my analysis and breakdown.
Posted in Featured Posts, Technology / Software | Tagged Architecture of Participation, blogs, Cloud Computing, collaboration, Collective intelligence, Community, Enterprise 2.0, Enterprise Web 2.0, Google Wave, Microsoft SharePoint, Products, SaaS, sap, social computing, social networks, social software, Web 2.0, Web 2.0 Platforms, Web as Platform, Wikis | 1 Response
By Paul Greenberg on February 3, 2010
There's no doubt in my mind NBC Universal had to do something given their falling ratings. The former kings of Thursday night TV not only sold themselves to Comcast, who, aside from Frank Eliason's superb rock star group of customer service people, sit near the bottom of customer service experience ratings all the time, but […]
Posted in Trends & Concepts | Tagged Industry Analysis, Jay Leno, KickApps, NBC, Social CRM, social networks, Technology Reviews, Tonight Show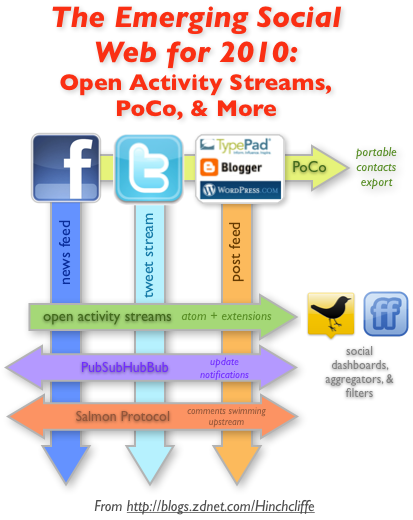 By Dion Hinchcliffe on January 20, 2010
The emergence of Facebook, Twitter, and the rest of the social Web as a global force in the last several years has done a great deal to highlight their potential to fundamentally alter the way we communicate and collaborate both at home and in business. However, despite the movement of social computing into our daily lives we're all clearly on a long journey together as the technologies themselves emerge from infancy.
The state-of-the-art today when it comes to the social computing environments that surround us now — in our browsers, mobile devices, and elsewhere — underscore how much more we have left to do to make these new modes of digital conversation and discourse become mature, efficient, safe, and truly useful.
Fortunately the Web doesn't stand still and there continues continues to be rapid research and development when it comes to the mechanics of today's online social universe. There are many new efforts under way to refine and improve the world of social media, some of which we'll explore here and many which are just beginning…
Posted in Featured Posts, Trends & Concepts | Tagged atom, Badges, blogs, collaboration, Community, Convergence, Enterprise Web 2.0, Facebook, Gadgets, Identity 2.0, Lightweight Service Models, Loosely Joined, microformats, Open APIs, openid, Products, RSS, SaaS, Small Pieces, social computing, Social Media, social networking, social networks, social software, social web, Structured Content, The Social Graph, Twitter, User Generated Content, Web 2.0, Web 2.0 Platforms, Web as Platform, Web services, widgets, Wikis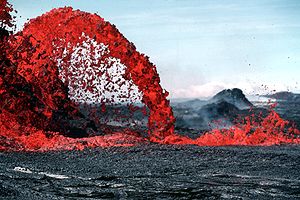 By Paul Greenberg on January 18, 2010
Okay, this is the final installment of the CRM 2010 Watchlist from me, though you will be seeing one from Brent Leary on the SMB Social CRM companies to watch in 2010 in the next couple of days.  But I'm, "wore out." My fingers don't want to write much at the moment, no matter what […]
Posted in Featured Posts, Technology / Software, Trends & Concepts | Tagged Facebook, getsatisfaction, HubSpot, Industry Analysis, linkedin, microsoft, netsuite, salesforce.com, sap, skype, Social CRM, Social network, social networks, Technology Reviews, Thought Leadership, Twitter

By Paul Greenberg on January 11, 2010
Okay, to recap. We've so far done the following watchlist parts: Part I – The Big 4 – Microsoft, SAP, Oracle, salesforce.com Part IIA – CRM Companies – NetSuite, Sage, RightNow Part IIB – CRM Companies – Cognizant, Eloqua, Sword-Ciboodle, SAS, SugarCRM, Helpstream, Aplicor Now we move on to Part IIIA and Part IIIB – […]
Posted in Featured Posts, Technology / Software | Tagged CRM, Forecasting, Industry Analysis, netsuite, oracle, RightNow Technologies, salesforce.com, sap, Social CRM, social networks, Technology Reviews, Thought Leadership | 1 Response
By Dion Hinchcliffe on December 21, 2009
As we get ready to enter the final year of the decade, here's a round-up of what you found interesting here on Enterprise Web 2.0 based on actual readership. We'll see what the new year brings us but 2009 was full of notable developments that will have a lasting impact to way we using technology […]
Posted in Trends & Concepts | Tagged Business Models, Cloud Computing, collaboration, Collective intelligence, Community, Cost-effective scalability, Enterprise 2.0, Enterprise Web 2.0, Enterprise Wikis, Products, Radical Decentralization, social computing, Social Media, social networking, social networks, social software, Web 2.0, Web 2.0 Platforms, Web as Platform, Web services, Wikis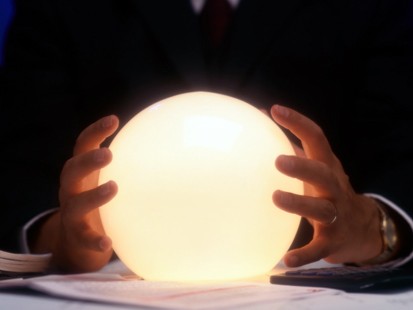 By Paul Greenberg on December 21, 2009
I'd go over to ZDNet for Part I of this forecast (released at the exact same time as this one) if you want to read the intro, the Latin American 2010 Forecast from Jesus Hoyos and the first five…
The award winning, edgiest CRM blog on the planet. …
Posted in Business | Tagged Compliance, CRM, customer service, Enterprise 2.0, Forecasting, getsatisfaction, gist, Governance, Industry Analysis, Latin America, marketing, Marketo, mobile, Open source, outlook, predictions, Public Sector, Social Channel, Social CRM, social networks, sugarcrm, Thought Leadership, vtiger, xobni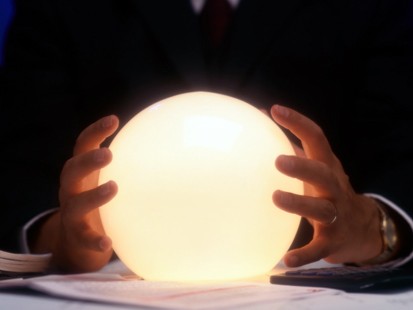 By Paul Greenberg on December 21, 2009
Just so you know, this year, I'll do even better than last year (notice by adding the word "even" it makes it seem like I did really well last year but will improve over that sterling performance. Looking Back at CRM 2009 Forecast and decide whether "even" is justified or just a […]
Posted in Technology / Software | Tagged CRM, Forecasting, Industry Analysis, Latin America, marketing, Marketo, mobile, Open source, predictions, Public Sector, Social Channel, Social CRM, social networks, sugarcrm, Thought Leadership, vtiger | 1 Response