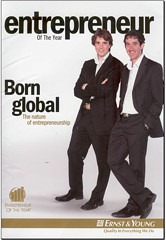 By Zoli Erdos on July 14, 2010
It was 2006, the first Office 2.0 Conference in San Francisco and I just met Jeffrey Walker, President of Atlassian. I had followed the company for a while (OK, I admit, had been a fan), met Mike, but this was the first time with Jeffrey, so we took our box lunch to a cozy little […]
Posted in Business, Featured Posts | Tagged Accel Partners, Atlassian, bootstrapping, Confluence, Entrepreneurship, IPO, Jira, social software, startups, vc funding, Venture Capital, venture funding, zoho | 2 Responses
By Sandy Kemsley on July 13, 2010
Although we didn't have a chance for a demo, I had a quick briefing with Greg Carter, Metastorm's CTO, on the announcements that they made today. M3 Collaborative Modeling We discussed M3, their cloud-based collaborative process modeling tool. This is one of the first BPA/BPM offerings that I've seen on the Microsoft Windows Azure platform, […]
Posted in Technology / Software | Tagged BPA, BPM, Business process, Cloud, mashups, Metastorm BPM, Metastorm M3, social software | 2 Responses

By Sandy Kemsley on June 15, 2010
It's noon, the keynotes have been going on all morning, and I have only just been inspired to blog. I'm not saying that standalone Enterprise 2.0 initiatives have jumped the shark, but there's only so much rah-rah about enterprise collaboration that I can take before I fall back on three thoughts: Collaboration is already going […]
Posted in Featured Posts, Trends & Concepts | Tagged Business, e2conf, Enterprise 2.0, Enterprise social software, Facebook, Foursquare, Social network, social software, Twitter | 5 Responses

By Sandy Kemsley on June 14, 2010
It's been quiet on the travel scene since my four-week marathon of conferences in May, and I have just one last one before we hit the summer doldrums: Enterprise 2.0 in Boston this week.
I'm skipping the workshops today and heading down this afternoon – luckily, Toronto-Boston is covered by Porter Airlines, so I can fly […]
Posted in Trends & Concepts | Tagged BPM, E2.0 conf, e2conf, Enterprise 2.0, enterprise software, Social network, social software

By Sandy Kemsley on June 2, 2010
Here are the slides from the presentation that I did last night at Toronto Wiki Tuesday: Using Wikis With Enterprise Content and Process Management View more presentations from Sandy Kemsley. It was recorded on Ustream, but the quality is not very good since we were in a pub, not a studio. There will be a […]
Posted in Technology / Software | Tagged BPM, ECM, enterprise content management, Groupware, social software, Wiki, wikiwed, workflow

By Sandy Kemsley on May 19, 2010
Social BPM saw a flurry of activity last week in the BPM blogosphere for some reason; I've been writing and presenting on social BPM for about four years now, so most of this isn't new to me, but it's good to see the ideas starting to permeate.
Keith Swenson writes on who is socializing in social […]
Posted in Trends & Concepts | Tagged BPM, E2.0 conf, Enterprise 2.0, social bpm, Social Enterprise, social software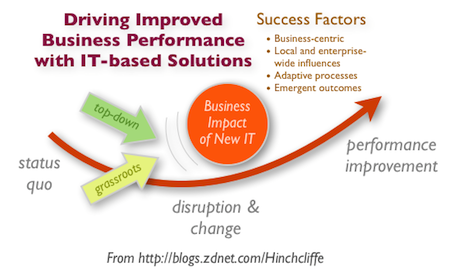 By Dion Hinchcliffe on April 14, 2010
There's been some useful and interesting discussion in the blogosphere recently about collaborative social tools and their potential to improve business performance. Especially good takes have come from Hutch Carpenter, Sameer Patel, Ross Dawson, and ZDNet's own Dennis Howlett.
At the core of this discussion is this essential question: Can social tools reach the "hard numbers" part of a business enough to make a real difference?
Posted in Featured Posts, Trends & Concepts | Tagged Business Models, collaboration, Convergence, Dennis Howlett, Enterprise 2.0, Enterprise Web 2.0, Grassroots Community, Hutch Carpenter, SaaS, social computing, social software, ZDNet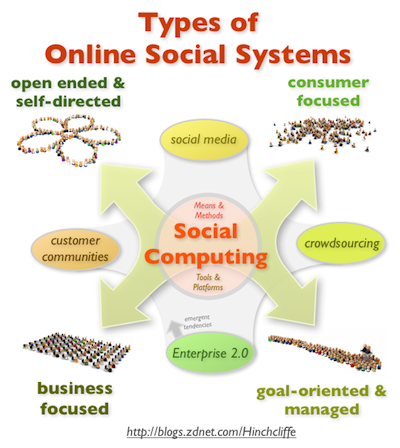 By Dion Hinchcliffe on March 22, 2010
While the debate continues on about whether consumer social networking is an effective model for how we should run our organizations in the future, one under-appreciated online phenomenon is quietly and steadily remaking the very notion of business itself.
The world of online communities has evolved with social computing to become one of the most powerful new models for getting work done. Read my exploration of "When online communities go to work."
Posted in Featured Posts, Trends & Concepts | Tagged blogs, Business Models, Community, community management, Crowdsourcing, Customer Community, Customer Self-Service, Digital Strategy, Encouraging Unintended Uses, Enterprise 2.0, Enterprise Web 2.0, Enterprise Wikis, Grassroots Community, Innovation marketplace, Prediction markets, Products, Right To Remix, social computing, Social CRM, Social Economy, Social Media, social networking, social networks, social software, social web, Web 2.0, Web 2.0 Platforms, Web as Platform, Wikis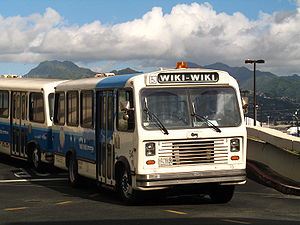 By Sandy Kemsley on March 22, 2010
Yes, I know that today is not Tuesday, but this is about our previous Toronto Wiki Tuesday, a monthly meetup where we have a presentation on wikis, lift a few pints and hobnob with wiki specialists such as Martin Cleaver (who also organizes Wiki Tuesdays) and Mike Dover (co-author of Wikinomics).
The presenter at this session […]
Posted in Featured Posts, Technology / Software | Tagged Atlassian, Confluence, ECM, Groupware, Microsoft SharePoint, Royal Bank of Canada, sharepoint, social software, technology, Wiki | 2 Responses

By Sandy Kemsley on March 16, 2010
Today, IBM announced their cloud strategy and roadmap; I was at the analyst update last week and had a chance to hear about it first-hand from IBM execs, a customer and a partner.
Erich Clementi, who heads enterprise initiatives at IBM, started the briefing by showing their cloud evolution over the past year, and plans for […]
Posted in Technology / Software | Tagged Cloud, Cloud Computing, ibm, LotusLive, social software